MomBizRetreat Lunch Highlights Technology for Working Moms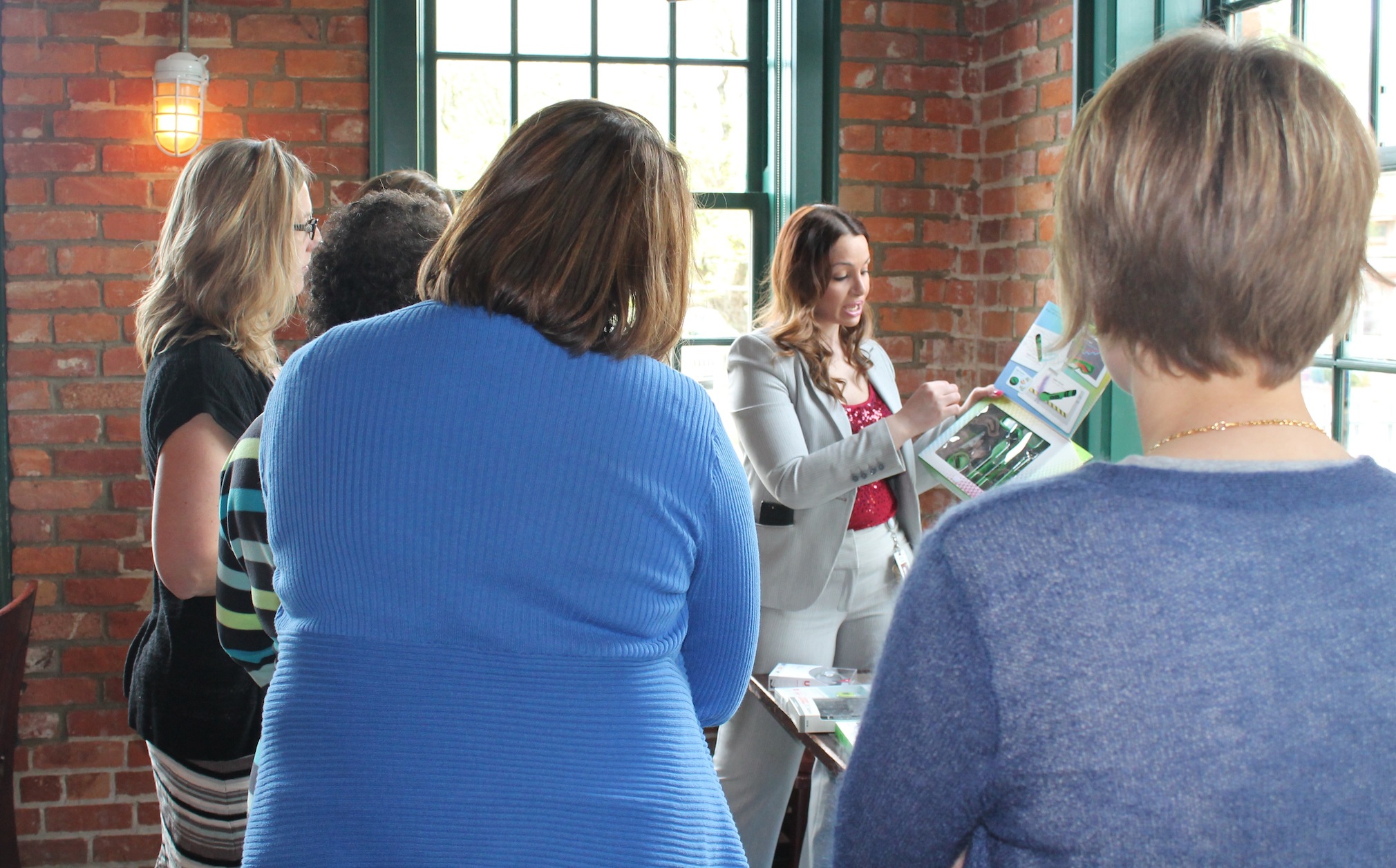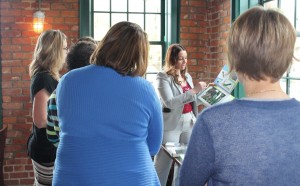 What could be more fun than an exclusive weekend of peaceful pampering, gourmet food and technology for working moms? If you're a busy 'mompreneur' who needs a pick-me-up every now and then, it doesn't get much better than that.
Verizon recently had the pleasure of being a sponsor for a MomBizRetreat hosted by Lara Galloway and Shelagh Cummins of MomBiz. The event brought together a small group of female business owners for a weekend of relaxation, information and powerful lessons about finding the balance between raising a family and growing a successful business. Since part of effectively managing the roles of CEO and mom means being able to effectively and efficiently optimize time, Verizon was happy to present a lunch-and-learn that included tablets, apps and other devices that can help busy 'mompreneurs' increase productivity and be successful in both roles.
"It's no secret that mom-owned small businesses, like ours, run on the backbone of technology," said Lara. "We need our businesses to be on-demand wherever we are, so that most often means we're running them on our smartphones. "We teach our mompreneurs that leveraging tech is the key to flexibility in their businesses and their home life."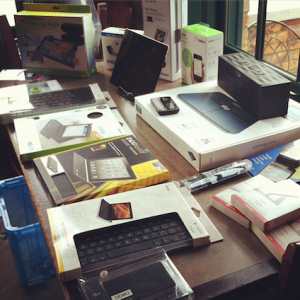 Over the course of lunch, attendees were given a taste of technology for working moms that can simplify an assortment of daily tasks in the realm of business and personal. From WiFi monitors that allow users to see everything that's going on at home, to powerful business solutions like mobile card readers and web conferencing apps, we demoed a wide range of wireless wonders that can make their smartphones and tablets even more functional, thereby providing these busy working moms more value from the products and services they've invested in.
One attendee was especially excited to learn how the Intuit GoPayment could help her conveniently process back-of-the-room sales at speaking gigs.
"It was a serendipitous moment because the next day I was scheduled to speak at a fundraiser," said Dr. Stacey Francis. "Talk among my MomBiz buddies hours before, centered around how I needed to get a device to swipe credit cards on my phone, which was actually one of the devices showcased at the luncheon. I was able to get it on the spot to use the next day."
Overall, the women walked away feeling refreshed, empowered and excited to take their already mobile lifestyle to the next level.
Are you a working mom? If so, how do you use technology to manage home and work life?
For more Verizon Wireless news, subscribe via RSS feeds in the right rail.