Must-Have Tech Picks From Heather Whaling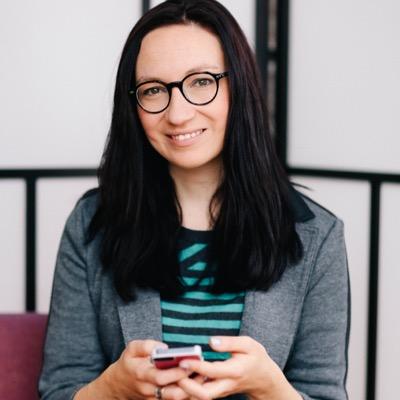 In this edition of our Must-Have Tech series, we're talking with Columbus, OH resident Heather Whaling. Heather is the founder of Geben Communication. Follow her on Twitter – @prtini.
Q: Share a tech "ah-ha" moment you've experienced. When did you realize technology would significantly change your personal/professional life?
A: In 2007/2008, I was working for a PR agency that wanted to explore opportunities to integrate social media to strengthen PR. As I began understanding and testing various channels, content formats, frequency, etc., we decided to do a pro bono project for a local homeless shelter. At first, we were just helping them educate local residents about the changing face of homelessness, the prevalence of the problem, opportunities to help, and so on. The nonprofit never asked their small, but growing, network for donations or anything like that. Instead, the content focused on education and information. About six months later, we were getting hit by a major cold spell and the shelter was overflowing. They were close to running out of food and needed to find a way to get more food donated … and quickly.
This would mark the first time we attempted to activate the community by asking them to take a specific action. We organized a virtual food drive, reaching out to local individuals and companies with whom we'd built relationships with over the past few months. Additionally, we emailed donors and friends of the shelter for additional support. The food drive was very successful, generating more than 600 pounds of food in just a couple weeks. As a result, the shelter provided uninterrupted service to families in need.
Seeing the impact that social media had on the coalition motivated me to think more broadly about how incorporating technology into PR could help nonprofits and businesses generate more meaningful results.
Q: What are your top 1-3 must-have tech products? Why do you love these products?
A: Impromptu kitchen dance parties with my 21-month-old son have quickly become a favorite way to wind down after work, so my Sonos speaker is a must-have. Other than that, I love Apple products in general – specifically, my iPhone, iPad, MacBook and Apple TV.
Q. What are your top 1-3 must-have apps? Why do you love these apps?
A: I like Spotify because it lets me listen to whatever I want, wherever I am, whether that's at work, in the car or playing with my son. I use social apps like Twitter, Instagram and Facebook for business, but also to stay connected with my family and friends. And, Evernote is a lifesaver. Any time I have an idea for a client campaign or blog post, I can type it up or record a voice memo so I don't lose it. It also helps me cut down on clutter (for example, I can snap pictures of invitations I receive, save the dates, etc. and store them in the app).
Lastly, I'm a huge fan of meditation and swear by the Calm app to get focused at the beginning of the day, and then wind down at the end of it.
Q: Any other commentary/insight you want to provide related to why technology is a must-have in your life?
A: I joke that technology keeps the lights on at Geben, but honestly, I can trace around 75% of our work back to relationships that began online. Plus, technology has opened the door for so many new opportunities for our clients. It's fundamental for Geben to always deliver amazing results.
Outside the office, technology helps me be more efficient. I can spend less time worrying about menial tasks, and more time doing the things that matter to me, like spending time with my son or volunteering for nonprofits.
For more Verizon Wireless news, subscribe via RSS feeds in the right rail.