We Asked, They Answered: Must-Have Verizon Tech For Moms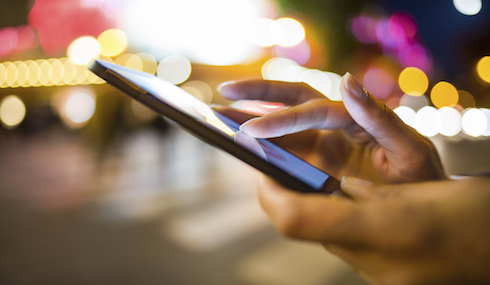 Moms-on-the-go share the tech that keeps their families organized, on schedule and at each other's fingertips.
Moms – they do it all. Keep track of homework, shuffle kids to activities and occasionally try to take a little bit of time for themselves.
Bloggers Mary Juett, Nicole McDonald and Lisa Collins are just a few busy moms who utilize technology and the Verizon 4G LTE network to keep their busy families organized and on schedule.
We asked each of them to share a few tips to help other moms effectively use technology, and we asked what's on their own tech wish lists, too.
What are the "must have" devices you use to keep up with your kids' schedules?
Mary – I use my iPhone and my iPad Mini®. They fit easily in my purse and have me connected no matter where I am to check schedules, have last-minute conversations with people and more.
Nicole – Google Calendar on my phone is the best! I set the alarm to alert me 15 minutes before an event just in case I forget. I haven't used a Smartwatch before, but I can see it being very helpful to have the Find My iPhone app on it when I can't find my cell phone. I can't tell you how many times I leave my phone somewhere in my house, get distracted with kids and then have no clue where I left it.
Are there other devices or apps you would recommend to other parents?
Mary – I just learned about Jetpack® to add your out-of-network devices onto your data plan. I love it because I can use it to have less of a pull on my home WiFi (which slows everything down), and it's also portable so I can take it with me when I travel.
Nicole – I love the Gizmo Pal™. It's perfect to keep kids safe who aren't quite ready for a cell phone. It would be nice to be able to contact them when they're playing at the neighbor's or walking home from school.
Which devices are on your wish list?
Lisa – First up, Kwikset Kevo! I'm in love with this wireless lock system. No more lost keys to worry about or codes you hope the kids remember. It seems easy to use, even for children, and easy to manage. Also, the ZAGG Pocket Keyboard because – oh my gosh – that would be perfect for all of my business trips! It's exactly the thing airplane trays were built for.
Nicole – My wish list includes the Garmin vivosmart, Mophie case charger, Canary Home Security and an iPlanet Bluetooth Selfie Stick. And I just bought a Bluetooth keyboard to compliment the new Galaxy Tab S2. It's amazing and so convenient! I love that the tablet synced right up with my phone and that I already added 128 GB SD card to optimize the performance. It's a perfect work tablet!
For more Verizon Wireless news, subscribe via RSS feeds in the right rail.