National Immunization Awareness Month - Health Records Go Digital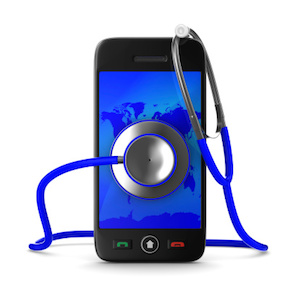 We're in the midst of back-to-school season. While kids are filling their backpacks with school supplies, this time of year also signifies the need for annual vaccinations. With August serving as National Immunization Awareness Month, it's as good a time as ever to encourage friends and loved ones to get their immunizations.
Here are a few tips that can help make the process easier and more digitally accessible:
An infographic from parent group The Value of Vaccination offers a compelling case as to why vaccinations/immunizations are necessary. According to the findings:
200,000 Americans are hospitalized from flu complications each year (Centers for Disease Control and Prevention).
Annual U.S. flu-related deaths are as high as 49,000 (Centers for Disease Control and Prevention).
Various studies show up to 90% vaccine effectiveness (WebMD).
An application called Be Immunized (free on iPhone devices) helps families and individuals ensure they're up to date with all recommended immunizations and can help avoid potential serious health problems. Users are able to coordinate and manage family vaccination schedules as well as access vaccination information easily and all in one place. Be Immunized users can also easily share records with appropriate healthcare providers and others.
For Android users, Vaccination Reminder (free) is a great option for staying current on immunizations and can be a useful tool for both parents and doctors.
"As a school nurse, parents having record of their child's immunization is very important," said Piper Conrad-Bowersox, RN BSN, a nurse at Oxford Middle School in Overland Park, KS. "Parents today are busy and like the option of having information available on-the-go. A smartphone app may be a nice option for parents who like information at their fingertips."
At a time of the year when immunizations are top-of-mind, some people may just need a reminder or a little encouragement. Thankfully, the U.S. Department of Health and Human Services has gone all in on raising awareness. Its website offers a variety of tools to help encourage and applaud immunizations, including sample tweets, a variety of badges that online users can add to a website, blog or social networking platform, eCards that people can share to promote National Immunization Awareness Month and even sample information that an organization could add to its newsletter.
For more Verizon Wireless news, subscribe via RSS feeds in the right rail.