National Winning Student Teams in Verizon Innovative App Challenge to Show Their Apps at D.C.-Area Education Conference
National Winning Student Teams in Verizon Innovative App Challenge to Show Their Apps at D.C.-Area Education Conference
Year Three of Verizon Innovative App Challenge Starts Aug. 4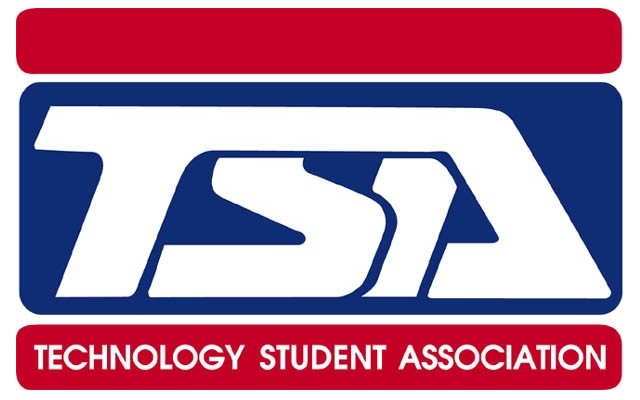 NATIONAL HARBOR, Md. – Simulating chemistry experiments to give students better access to science education, and helping visually impaired people navigate inside buildings are among the apps designed by eight winning Verizon Innovative App Challenge teams of middle and high school students that will be unveiled Sunday (June 29) at the 2014 national Technology Student Association conference.
(Note: Media invited to attend June 29, from 1 p.m. – 3 p.m., but must RSVP to gain entry.)
The Verizon Innovative App Challenge is a national competition created by the Verizon Foundation in partnership with the TSA to encourage students to use technology to help solve local social issues. Since the contest's inception in 2012, nearly 2,300 student teams from across the U.S. have entered. Teams submitted more than 1,200 app concepts, and apps created through the contest have been downloaded more than 14,000 times.
"Verizon applauds the winning teams and all the students who entered the App Challenge," said Justina Nixon-Saintil, director of education programs for the Verizon Foundation. "In the words of President Obama, who recognized one of our winning teams at this year's White House Science Fair, these kids not only have big brains; they have big hearts. I think his words are equally descriptive of all the App Challenge winning teams.
"We were tremendously impressed with the awareness and empathy they displayed in identifying problems they wanted to solve, as well as with their innovation and determination in coming up with solutions using mobile technology," Nixon-Saintil said. "Also, we are pleased that many of the App Challenge winners said they are likely to pursue a career in a science, technology, engineering or math field, demonstrating that we are meeting the program's goal to inspire more students in STEM."
The conference will be held in National Harbor, near Washington, D.C.
The 2014 winning teams – from four middle schools and four high schools – and their respective apps, many are available in the Google Play store for download, are:
Helena High School, Helena, Montana – Exact 3D Extract, which uses mobile  technology to create models for 3D printing.
Open Window School, Bellevue, Washington – HikeAbout, which offers maps for hiking trails and safety information for hikers.
Bartlett High School, Bartlett, Illinois – FITTASTICK!, which tracks food intake and exercise, and encourages fitness and weight loss through social networking.
Cheney Middle School, West Fargo, North Dakota – Snap Docs, which converts hard copy text to editable documents, using mobile technology.
North Hills Preparatory, Irving, Texas – Leave No Trace, which encourages reduction of energy consumption by displaying information about energy usage.
Resaca Middle School, Los Fresnos, Texas – Hello Navi, which assists blind or visually-impaired people in navigating inside buildings.
Westford Academy, Westford, Massachusetts – Tactillium, which delivers science education through a mobile device chemistry simulator.
Jefferson Township Middle School, Oak Ridge, New Jersey – Super Science Girl, which inspires  interest in STEM-related activities to encourage young girls to pursue science, technology, engineering and math (STEM) careers.
Roseanne White, executive director of the Technology Student Association, said: "It has been a wonderful experience to collaborate with the Verizon Foundation on developing this STEM-focused app challenge. Mobile technology is such an important part of young people's lives today, and this is a fun and educational opportunity for students to ideate how technology can help solve a problem and learn about creating apps."
Since being named Best in Nation winners on Feb. 26, the students have been working with instructors at Massachusetts Institute of Technology Center for Mobile Learning @ The Media Lab, who have provided onsite and virtual training on coding using the MIT App Inventor to bring the students' apps to life. In addition, each Best in Nation team won a $20,000 grant for its school from the Verizon Foundation; a Samsung Galaxy Note 10.1 tablet for each team member, courtesy of Samsung Telecommunications America; and a trip to the 2014 national TSA conference, courtesy of Verizon.
The winning app designs were selected by a panel of STEM and industry experts from MIT Media Lab, Samsung Mobile, the New York Hall of Science, the National Academy Foundation, National Geographic, the International Reading Association, National Center for Family Literacy, Smithsonian National Museum of American History, VGo Communications, Cisco Systems and the American Association of the Advancement of Science. Entries were judged based on their clear identification of a need or problem in a school or community, originality, creativity, the viability of the concept, and the applicability of STEM principles and practices.
The teams that did not advance further in the competition were given access to a self-guided app-development course developed by the MIT Media Lab's App Inventor team. The course taught the teams how to take their apps from concept to completed, user-tested apps, under the direction of each team's faculty adviser.

Year Three of App Challenge Competition Runs from August through November
The third Verizon Innovative App Challenge opens Aug. 4 and runs through Nov. 24. The Verizon Foundation is focused on improving teaching and learning, particularly in underserved communities, through the use of mobile technologies to support STEM education.
About the Technology Student Association (TSA)
The Technology Student Association is a national organization devoted exclusively to the needs of students engaged in science, technology, engineering and mathematics. Open to young people enrolled in or who have completed technology education courses, TSA's membership includes more than 200,000 middle and high school students in 2,000 schools spanning 48 states. TSA partners with universities and other organizations to promote a variety of STEM competitions and opportunities for students and teachers. TSA is supported by educators, parents and business leaders who believe in the need or a technologically literate society. From engineers to business managers, our alumni credit TSA with a positive influence in their lives. Visit the Technology Student Association website (embed URL) http://www.tsaweb.org for more information.
About the Verizon Foundation
The Verizon Foundation is focused on accelerating social change by using the company's innovative technology to help solve pressing problems in education, healthcare and energy management. Since 2000, the Verizon Foundation has invested more than half a billion dollars to improve the communities where Verizon employees work and live. Verizon's employees are generous with their donations and their time, having logged more than 6.8 million hours of service to make a positive difference in their communities.  For more information about Verizon's philanthropic work, visit our responsibility page; or for regular updates, visit the Foundation on Facebook (www.facebook.com/verizonfoundation) and Twitter (www.twitter.com/verizongiving).