New Global Data Package From Verizon For International Travelers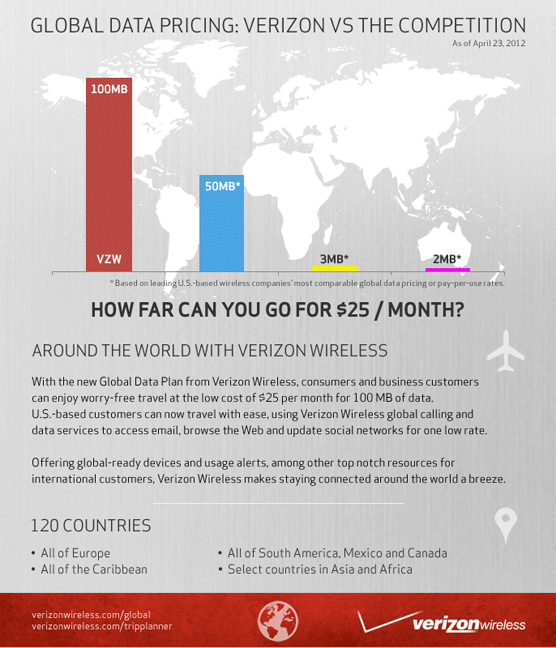 Planning to travel abroad soon? We recently launched a new Global Data Package that offers U.S.-based Verizon customers the best global roaming data rate on the market. For $25 per month for 100 MB of data, when added to a domestic data package, you can access email, browse the Web and update social networks while traveling in 120 popular overseas destinations, including Mexico, Canada and all of Europe, South America and the Caribbean.
Our counterparts over at Verizon headquarters put together this nifty infographic: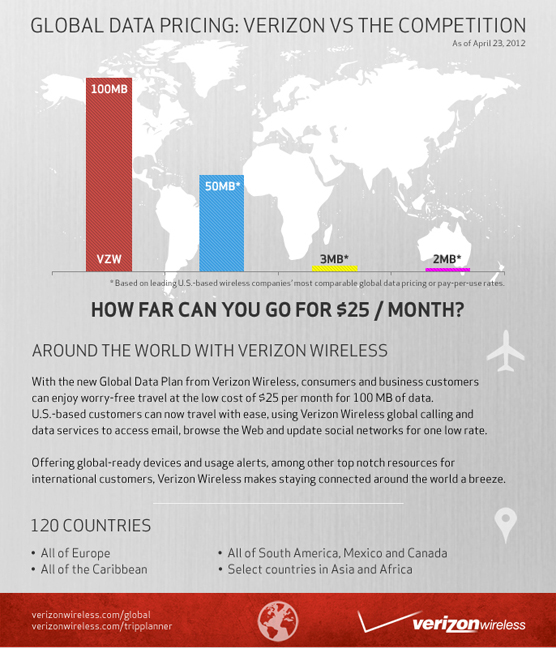 Learn more about Verizon's Global Data Package.