New ICSA Labs Mobile App Testing Program Helps Keep Enterprises Secure
New ICSA Labs Mobile App Testing Program Helps Keep Enterprises Secure
Program to Test for Software Code Quality and Functionality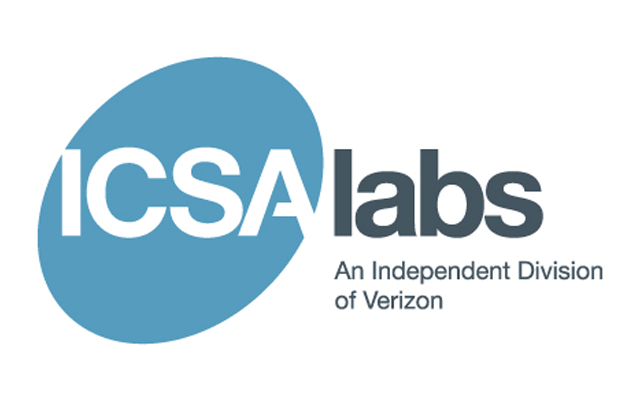 MECHANICSBURG, Pa. – As the mobile app market continues to grow, privacy and security have become major concerns. To address the potential risks enterprises could face with growing mobile app usage by their employees, partners and customers, ICSA Labs, an independent division of Verizon, has launched a mobile app testing program.
Based on more than 20 criteria that address enterprise concerns about app privacy leaks, vulnerabilities, malicious behavior and reliability, the new testing program can help enterprises determine if the apps they are supporting are properly protecting sensitive data while being safe to use.  
Unlike desktop applications, which have traditionally been developed by large, well-known vendors, mobile apps are often created by smaller, less-recognizable software developers. For an enterprise, this means that the mobile apps it supports may not have undergone the same level of privacy and security testing as desktop apps. 
"ICSA Labs has identified an important need in the marketplace, especially as enterprise and consumer computing has become increasingly mobile," said Jack Walsh, mobility program manager at ICSA Labs. "By identifying potential risks upfront and working with enterprises to test their mobile applications, organizations, employees and consumers can be confident that their sensitive data are protected." 
Unlike traditional testing tools and methodologies, where the primary focus is on code quality, ICSA Lab's mobile app testing program tests for code functionality, among other parameters. The additional level of testing gives enterprises the tools and insights that allows enterprises to determine if the mobile apps they're supporting: 
Violate security policies. 
Expose sensitive customer, partner or internal data. 
Are malicious or are vulnerable to "man-in-the-middle" and "injection-type" attacks and other intrusions. 
The mobile app testing program is part of the ongoing diligence that ICSA Labs brings to the mobility marketplace in helping to provide the necessary privacy and security measures for mobile devices. To learn more, visit ICSA Labs' website at www.icsalabs.com.
About ICSA Labs
ICSA Labs, an independent division of Verizon, offers third-party testing and certification of security and health IT products, as well as network-connected devices, to measure product compliance, reliability and performance for many of the world's top security vendors.  ICSA Labs is an ISO/IEC 17025:2005 accredited and 9001:2008 registered organization. Visit http://www.icsalabs.com and http://www.icsalabs.com/blogs for more information.
About Verizon
Verizon Communications Inc. (NYSE, Nasdaq: VZ), headquartered in New York, is a global leader in delivering broadband and other wireless and wireline communications services to consumer, business, government and wholesale customers.  Verizon Wireless operates America's most reliable wireless network, with more than 98 million retail connections nationwide.  Verizon also provides converged communications, information and entertainment services over America's most advanced fiber-optic network, and delivers integrated business solutions to customers in more than 150 countries, including all of the Fortune 500.  A Dow 30 company with nearly $116 billion in 2012 revenues, Verizon employs a diverse workforce of 183,400.  For more information, visit www.verizon.com.
####