New Parents Guide to Mobile Photography Infographic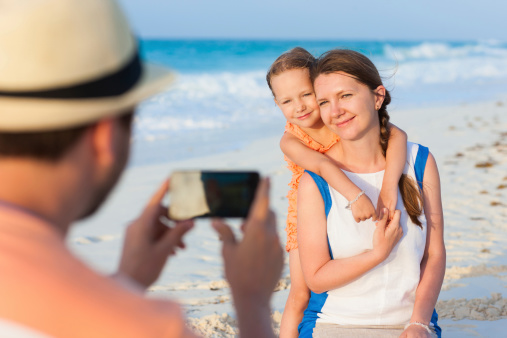 For many families, getting professional portraits done is a nightmare, especially if there is a baby in the mix. But thanks to that handy device in your pocket, having quality photographs of your kids and family is as easy as the touch of a button.
We can't all be overnight professional photographers, so here are some tips and tricks for taking the perfect pictures. Follow these steps and you'll be able to preserve countless memories for years to come.
Capturing real smiles isn't easy in a studio, but in real life they are a dime a dozen. Candid photographs and action shots can hold some of the best memories, and they're not hard to come by. The key to a perfect candid shot is simply to not be so picky. So what if you can't get your kids to look at the camera? They don't have to! Just snap away taking journalist style photos to catch your kids in their natural habitat, engaged in whatever it is they're doing.
Check out this new parents guide to mobile photography infographic (courtesy of Obaby) for more ways to take great family pictures right in the palm of your hand!

© Obaby
For more Verizon Wireless news, subscribe via RSS feeds in the right rail.