Newlyweds and Tech: Off and Running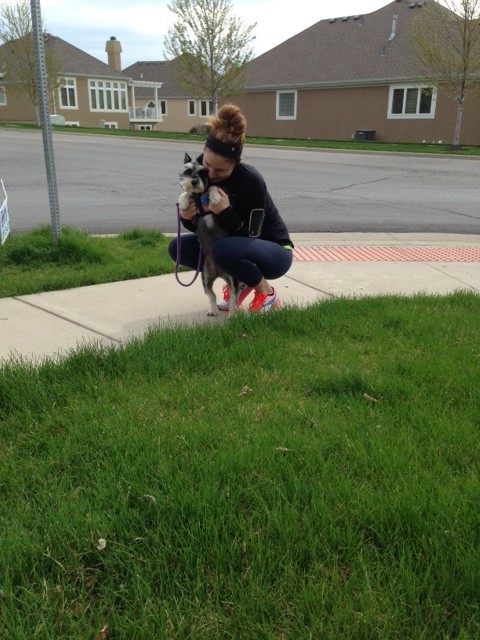 This is a continuation of our Newlyweds and Tech series with running partners and guest bloggers, Michael and Courtney Denning. They both have a passion for fitness and decided running a race would be a fun and healthy way to spend time together. Follow along as they use tech to help them prepare for race day. You can follow the Dennings on Twitter @HausDenn, as well as the hashtag #newlywedsrun! (Disclosure: We've loaned them Powerbeats by Dr. Dre Headphones, Yurbuds Ironman Series Armbands and Pump HD Sportbuds.)
Since we last talked, we jetted to San Francisco for a vacation to visit friends and sightsee. We planned on running while we were there, but realized we had too many things on our schedule. However, we did use our Pump HD Sportbuds to cancel out the noise while riding on public transportation, as well as to mute the hustle and bustle of the city.
It's nice to know you have a pair of headphones you can use to workout in, as well as for everyday use. We did get a little exercise in with a hike at the Golden Gate National Recreation Area and got to see the stunning views at Land End's Lookout. We used our iPhones to capture all our pictures. Thank goodness for iCloud!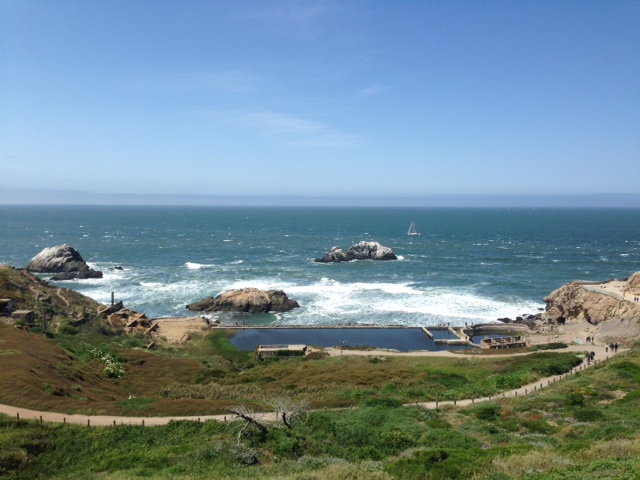 When we got home from our vacay, we jumped back onto the training bandwagon. We've been trying to stick to our training schedule and our Google calendar reminders work wonders.
We've also added a new training buddy to our daily runs…our adorable schnauzer, Finn Hauser Denning. Our little guy is a surprisingly good runner, and our runs have turned into the perfect family time.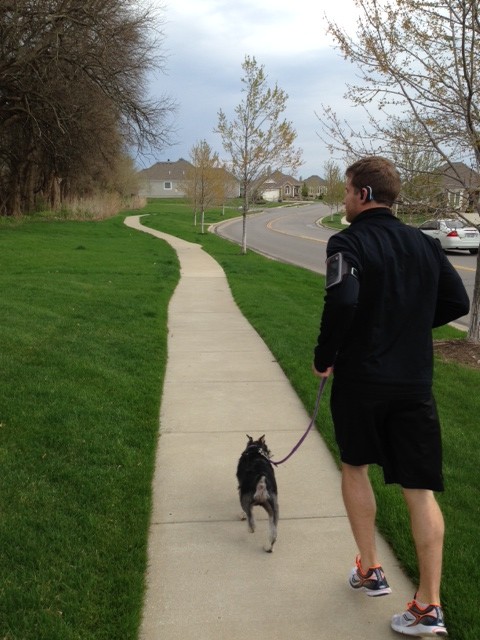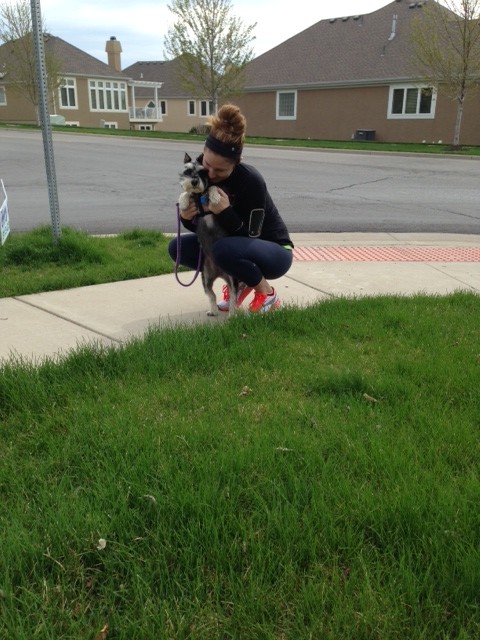 In addition to running, we've been cross training with 30 minutes of high intensity interval training and 30 minutes of strength exercises. We book all our sessions using the MindBody Connect app, which can instantly sync your sessions to your device's calendar.
We have found the Powerbeats by Dr. Dre Headphones are a great solution for someone who is looking for their earphones to stay put! They don't slip and slide out. For those of you who also like to blast your tunes (aka, Courtney), the Powerbeats deliver crystal clear sound to keep you pumped up during your run.
Our Yurbuds Ironman Series Armbands have come in handy, especially with the addition of our third running buddy, Finn. We can hold onto his leash without having to worry about our device falling out of our pocket or holding it in our hand.
Denning Training Tip: If you are wearing a jacket or long sleeves, wear the armband underneath your extra layers to get the best fit and least amount of slippage.
We're coming up on race day and can't wait to share with you our results and of course, lots of pics!
For more Verizon Wireless news, subscribe via RSS feeds in the right rail.