Sharing NFL Mobile Moments From Rams & Chiefs Games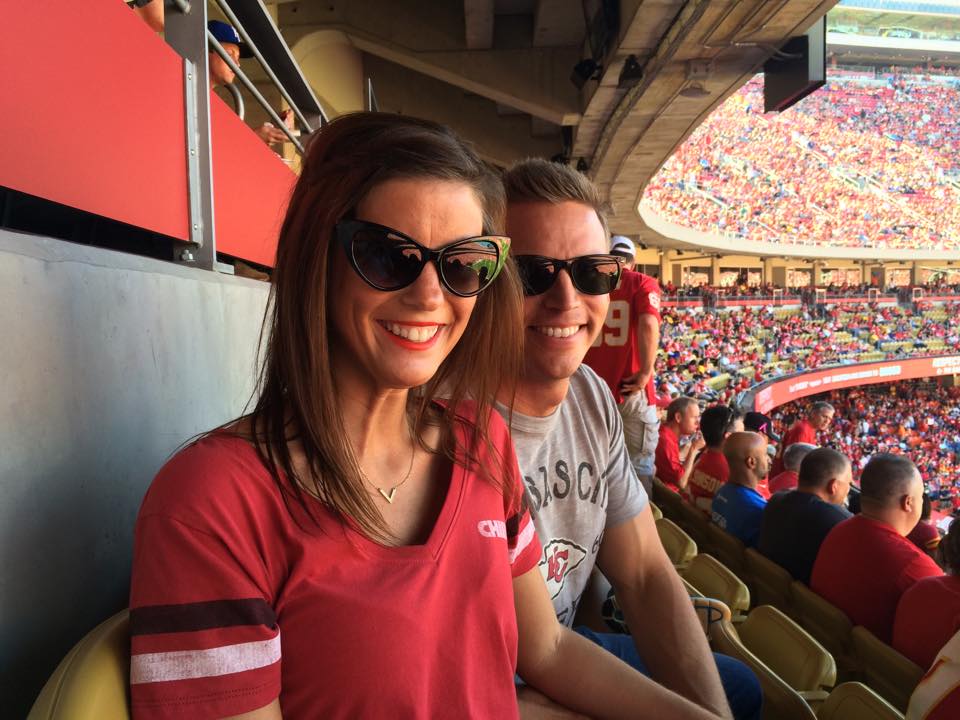 The best part of a football game doesn't always happen on the field. It can be tailgating, pre-gaming or even Sunday Funday, where you get together with best buds, family and co-workers to create new memories. Those moments often define the football experience.
These days, mobile technology and the Verizon 4G LTE network go hand-in-hand with game day as we help fans capture every moment – from parking lot parties to roaring in the grandstands. Not to mention, continuous connectivity improvements (like the Mobilitie's Distributed Antenna System at the Edward Jones Dome in St. Louis) ensure that fans won't have to worry about a crowded network slowing down any of their fun.
We recently asked Midwest football fans and bloggers to submit some of their favorite NFL mobile moments at recent St. Louis Rams and Kansas City Chiefs games. Here's what they had to share: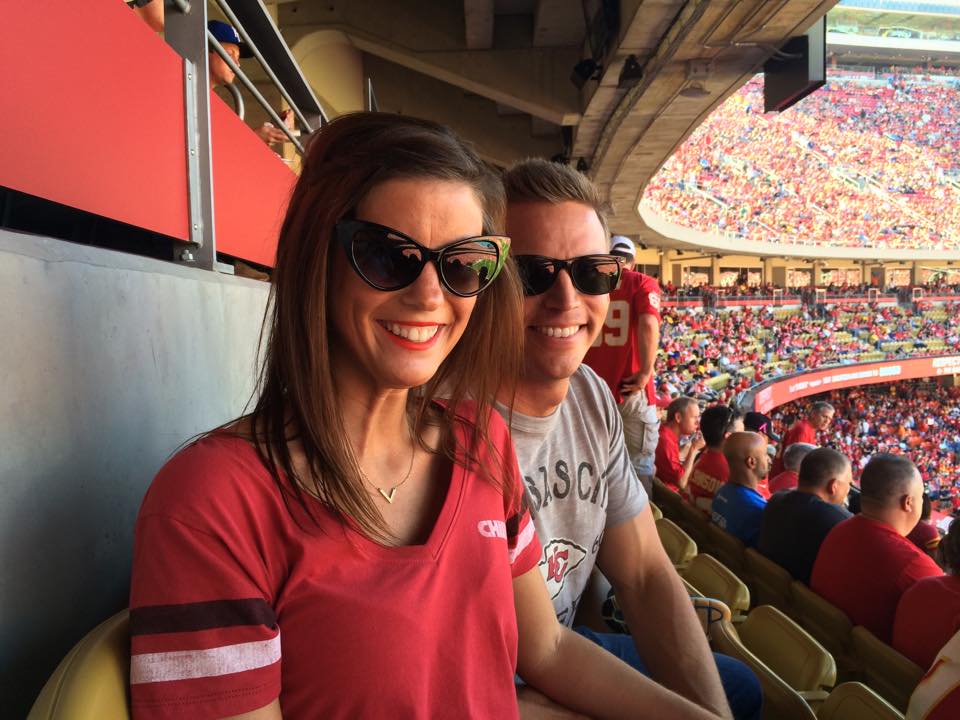 Aaron and Jessica Leib
"A smartphone with a great camera, like my iPhone 5s, is my tailgating must-have tech accessory. My husband and I always have such a good time. I like to be able to capture the great moments and share them instantly on Instagram and Twitter. Plus, who doesn't like to join in on the conversation with fun hashtags like #GoChiefs, #ChiefsKingdom, #Chiefs and more!" – Jessica Leib, Prairie Village, KS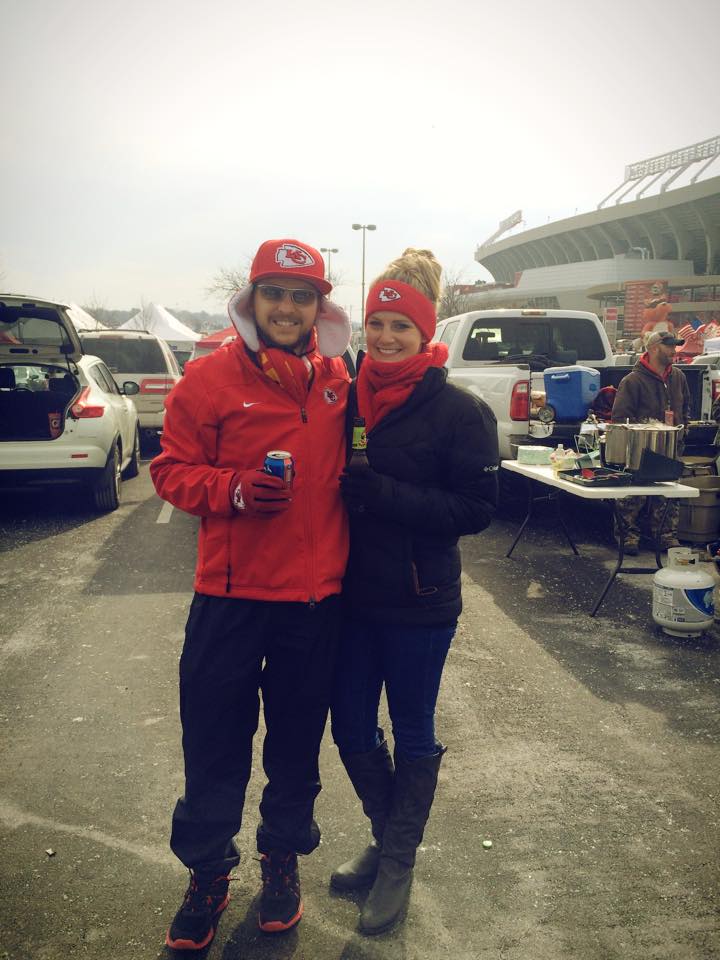 Stephanie and Jared Dunn
"Going to Chiefs games is usually a family affair for us, so our devices are a must for staying in touch in a sea of red fans! We'll start a group text so we can stay in contact as we all maneuver our way through Arrowhead Stadium. And, of course, we always use our device's cameras to capture great moments while tailgating and during the game." – Jared Dunn, Overland Park, KS
"During Chiefs games, I love to stay up to date on scores around the league. I'll use apps like NFL Mobile to catch game scores, highlights and team stats. I'm always crossing my fingers that game outcomes will boost the Kansas City Chiefs rankings and playoff position. My husband, Jared, and I also like to stay in the know on what's happening with our fantasy football teams. We stay connected, while watching live game action at the country's loudest NFL stadium!" – Stephanie Dunn, Overland Park, KS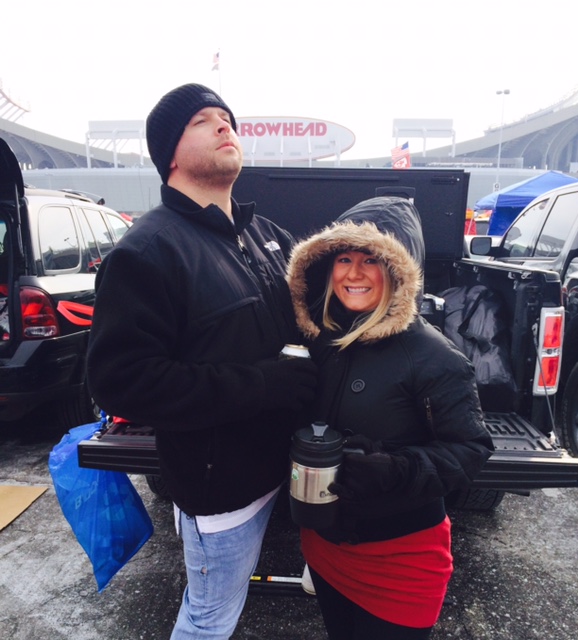 Eric and Amber Bridges
"The Gadgets 4 Guys team never goes to a tailgate without their Block Rocker. It's a portable speaker that blares music from our iPhone and is essential for every tailgate!" – Eric Bridges, Overland Park, KS, head editor and writer for Gadgets4Guys.com and wife, Amber, who also writes for the blog.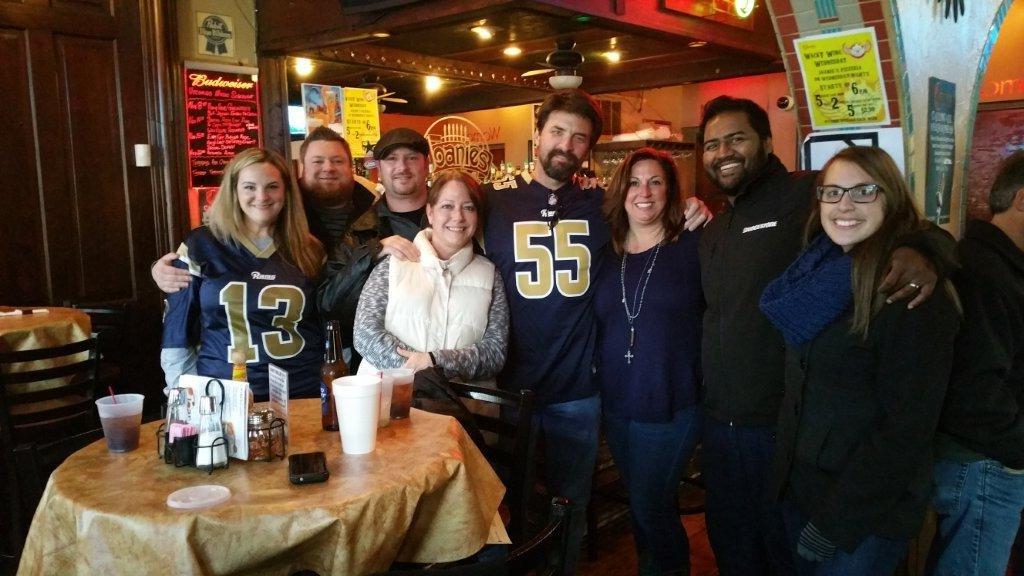 Group at Joanie's Pizzeria before Rams game.
"Before the Rams took on the Denver Broncos in St. Louis, we decided to trade the chilly, snowy parking lot for one of our favorite (and much warmer) bars, Joanie's Pizzeria. We made last minute Fantasy Football adjustments on our smartphones, snapped some pre-game photos and filled up on beer, pizza and wings." – Ann Renner, St. Louis, MO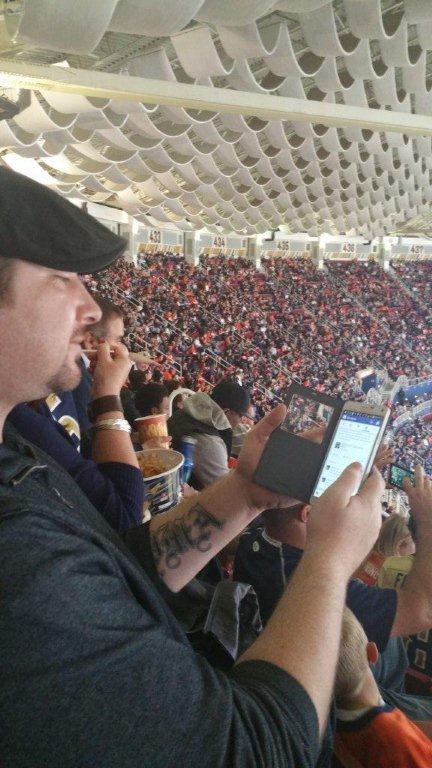 Donnie Howe at Rams game.
"I was so shocked and excited that the Rams were actually beating Denver that I couldn't wait to brag to my buddies on Facebook using my Samsung Notebook 4. The Verizon 4G LTE service inside the Edward Jones Dome was great!" – Donnie Howe, St. Louis, MO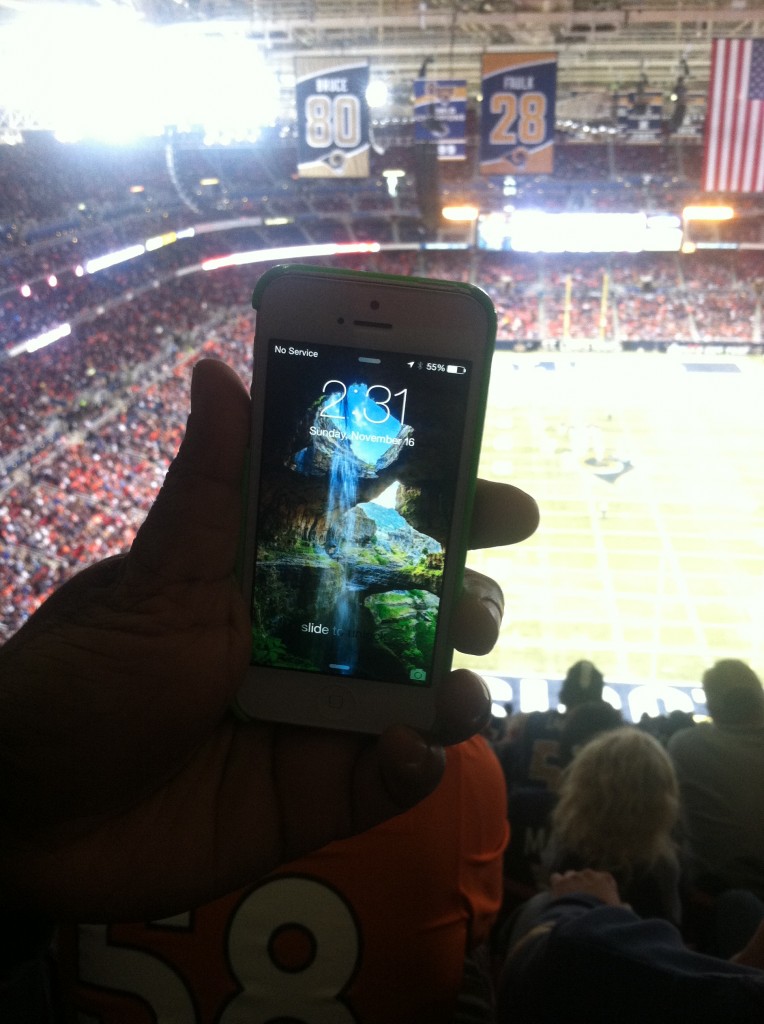 John Almeida with no service at Rams game.
"I was on AT&T's network, so I couldn't send or receive anything during the Rams vs. Broncos game!" – John Almeida, St. Louis, MO
For more Verizon Wireless news, subscribe via RSS feeds in the right rail.