Nonprofits in the Nation's Capital Combat Domestic Violence Against Youth and Adults, With Funding From the Verizon Foundation
Nonprofits in the Nation's Capital Combat Domestic Violence Against Youth and Adults, With Funding From the Verizon Foundation
D.C. Councilmember Anita Bonds and Verizon Join in Special Ceremony for Groups as Survivors Share Their Stories, Tell How Nonprofits Change Lives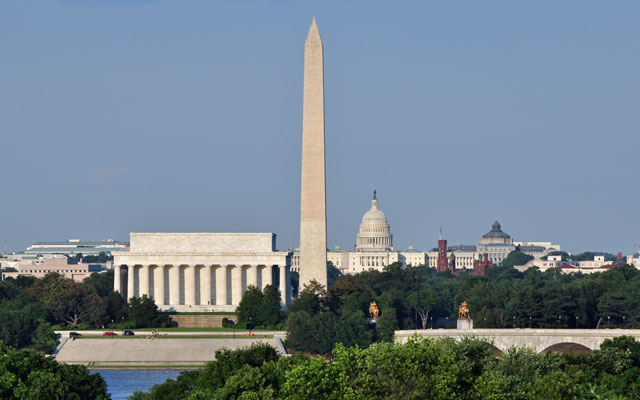 WASHINGTON – In an effort to raise awareness, Verizon and D.C. Councilmember Anita Bonds have honored several Washington-area nonprofits working to prevent abuse against youth and adults and announced Verizon Foundation grants to aid in the effort.
"Domestic violence is a serious but preventable crime that affects millions of Americans in every segment of society," said Anthony A. Lewis, Verizon's mid-Atlantic region vice president of government affairs. "While the problem is universal, the solutions are not. Domestic violence survivors face many challenges. We're grateful that our funding will help break this vicious cycle and make a meaningful impact in these survivors' lives forever."
Domestic violence and emotional abuse affect people who are married, unmarried, heterosexual, gay or lesbian, living together, separated or dating.  The violence takes many forms and can happen constantly or once in a while.
"We must do everything we can to prevent domestic violence and hold abusers accountable for their actions," said Councilmember Bonds. "This tragedy often spreads from generation to generation, and we must work together to end the tragic cycle of violence through ongoing coordination and collaboration among all segments of the community." 
During a recognition ceremony on Wednesday (Nov. 13), Verizon announced nearly $150,000 in foundation grants to the following recipients:
According to the Centers for Disease Control and Prevention, on average, 24 people per minute are victims of physical violence, rape or stalking by an intimate partner in the United States. This is more than 12 million women and men over the course of a year.
Domestic violence prevention is a priority focus for Verizon. By using its technology, financial resources and partnerships, Verizon is addressing critical social issues. And, through its HopeLine® Phone Recycling Program, the company provides wireless phones and airtime to survivors of domestic violence and cash grants to local shelters and nonprofit organizations that focus on domestic violence prevention, awareness and advocacy.
The Verizon Foundation helps people to live healthy, safe and independent lives by addressing disparities in education, healthcare and sustainability. Since 2000, the Verizon Foundation has invested more than half a billion dollars to improve the communities where Verizon employees work and live. Verizon's employees are generous with their donations and their time, having logged more than 6.8 million hours of service to make a positive difference in their communities. For more information, visit www.verizonfoundation.org. 
Verizon Communications Inc. (NYSE, Nasdaq: VZ), headquartered in New York, is a global leader in delivering broadband and other wireless and wireline communications services to consumer, business, government and wholesale customers. Verizon Wireless operates America's most reliable wireless network, with more than 101 million retail connections nationwide. Verizon also provides converged communications, information and entertainment services over America's most advanced fiber-optic network, and delivers integrated business solutions to customers in more than 150 countries.  A Dow 30 company with nearly $116 billion in 2012 revenues, Verizon employs a diverse workforce of 178,300.  For more information, visit www.verizon.com.
####