Not going to Rio? Load up your phone with these apps and feel like you're there
Not going to Rio? Load up your phone with these apps and feel like you're there
Watch, interact, react and share with these apps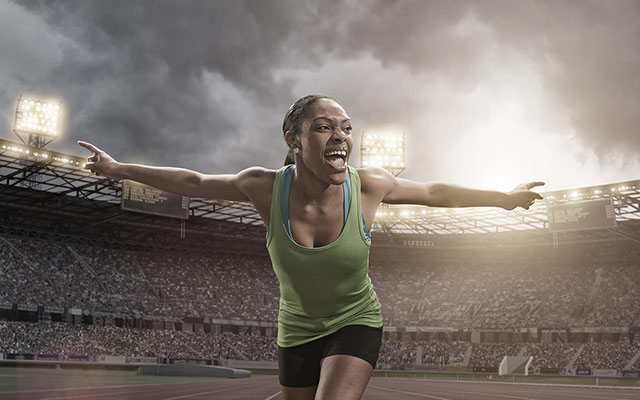 Attending this year's competition in Rio is expensive, and most Americans will be watching from the comfort of their homes. This year, however, you're not restricted to your couch: there are more ways than ever to experience the event on your mobile device that go far beyond merely watching the competitions as they happen. Load up your phone with these apps and you can take the Rio games with you anywhere you go.
The essentials: watching the games
The official app (free, iOS, Android) covers the torch relay leading up to the games, with the schedule, video updates and local info on the celebrations in Rio.
As for watching the games themselves here in the U.S., your best option is NBC Sports Live Extra (free but may require a cable subscription, iOS, Android), a different app from NBC's usual video applications. NBC is the best place to watch the games' live events, but you'll find extra coverage and great replays on apps from ESPN (iOS, Android) and BBC (iOS, Android) as well.
You can also snag the American team's official app (iOS, Android). It'll give you a full stream of news from this year's American competitors, plus in-depth bios, photos and videos.
Social media: interacting and sharing
It's safe to say this year's events will involve more social sharing than any other sports event in history. Despite their superhuman abilities, the participating athletes are humans—and mostly young ones at that, meaning that they are as active on social media as anyone else. The official social hub app (Android) is a comprehensive collection of all of those athletes' feeds on Instagram, Twitter, Facebook and more. You'll also be able to find great bite-sized clips of the most exciting moments on Vine.
Snapchat will be a useful place for Rio tidbits as well. Snapchat's quick loading and easy-to-use interface may make it one of the best spots to watch highlights and stories.
For a goofy way to show your excitement, check out Gabbymoji ($2, iOS, Android), a twist on other emoji apps from gold medalist Gabby Douglas.
For times when you can't stare at your phone (like while you're driving), podcasts are getting in on the excitement as well. We recommend USA Today's, which can be listened to on any podcast app (and by the way, if you're using the built-in podcast app on your phone, maybe it's time to mix it up with one of these).
Your device should be now prepped and ready to go for the opening ceremonies. Let the Rio fever begin!