Full Transparency
More of our content is being permanently logged via blockchain technology starting [10.23.2020].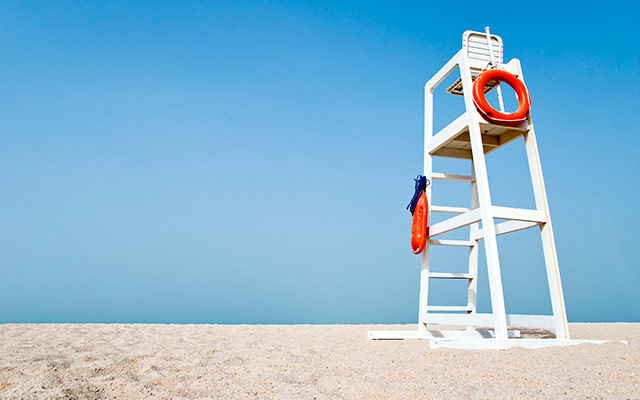 Summer is ending and we've got you covered with the Verizon end-of-summer sale. Starting tomorrow through Sunday, get $200 off the retail price of a 64GB or 128GB iPhone 6 Plus and $150 off the 16GB iPhone 6 Plus when purchased on device payment*. We'll also waive your activation or upgrade fees.
Even better: The summer sale savings can be combined with our top promotions right now:
Get 4 lines of service with 16 GB in monthly data for $150 per month** When you upgrade or activate a phone on the Verizon Plan size L or larger you'll receive 2 GB of bonus data per line, per month on the new Verizon Plan for each upgrade or activation. It's sharable across all devices on your account. To receive the bonus data every year, your associated smartphone must remain active on the Verizon Plan L or larger size plan.
Get a free Samsung Galaxy J3 V smartphone for each line you activate***. Your free Samsung Galaxy J3 V offers a 5–inch HD Super AMOLED display and features HD Voice, video calls and Wi-Fi calling capabilities, so you can connect with friends and family every way you choose. You can also enjoy expandable memory for increased storage and greater flexibility on the go. And even simplify your experience by turning on Easy Mode to get to your favorites quicker.
Switch to Verizon and receive up to $650‡. If you're switching to Verizon you can also receive up to $650 to pay off your old phone or contract when you trade in your phone for a new one. What's the fastest way to score these savings? Stop by a Verizon store to complete your trade and learn about your savings.
All networks are NOT equal. Verizon recently announced it made $5 billion in network investment during the first half of 2016. Verizon has now invested about $116 billion in our network since 2000, more than any other wireless company.
*New device payment activation required. $200 instant discount on full retail price of iPhone 6 Plus 64 GB and 128 GB. $150 instant discount on full retail price of iPhone 6 Plus 16 GB. Waived activation fee with device payment purchase on any smartphone.  Expires 8/21/16.
**Plus taxes & fees. $150/mo. includes line access fees based on 4 smartphone lines purchased on device payment on new Verizon Plan L (8GB) size. 8GB Bonus data applied as 2GB bonus data (applied w/in 2-3 cycles) per month, per line, as long as line remains active on the current new Verizon Plan size L (8GB) or larger; 2GB bonus does not carry over. Limited-time offer.
***Device payment purchase & new line of service req'd per phone. Five phones max per customer. Each free Galaxy J3V phone: $7/mo less $7/mo bill credit for 24 mos; 0% APR. Retail price: $168. Bill credits begin w/in 2-3 cycles; end when balance is paid. Lines must remain active for 24 mos. to get free phone.
‡New smartphone device payment activation & port-in req'd. Get up to $650 prepaid card for installment plan balance less trade-in value (or up to $350 prepaid card for early termination fees less trade-in value). Trade-in must be in good working and cosmetic condition and be worth more than $0. Line must remain active for 6 mos. Visa prepaid card mailed within 8 weeks after receipt of claim. Limited time offer.