Nurse Finds New Motivation For Fitness Journey With Fitbit Charge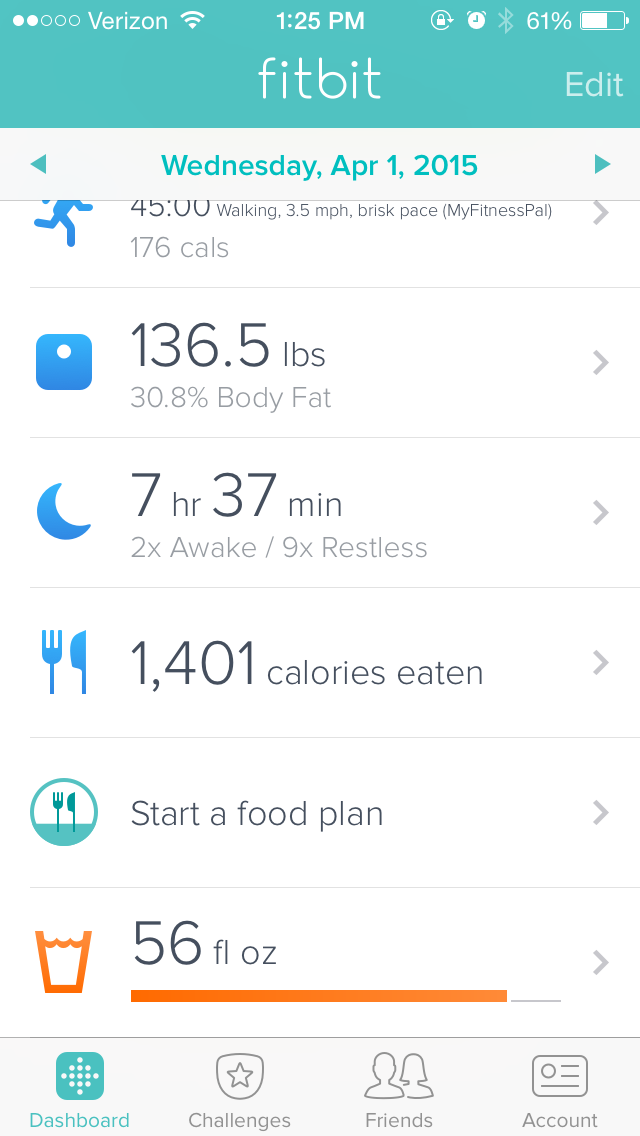 This is a guest post and the second installment in a series by Amber Keller, an orthopedic nurse and mom of two from Kansas City. Amber is sharing her journey through staying fit while managing her busy schedule. She began her journey in February and continues to use the Fitbit to track her progress and find new ways to keep improving. (Disclaimer: We loaned Amber the Fitbit Charge to test out its new features.)
After nearly two months with the Fitbit Charge, I can see a change in my healthy habits. But I didn't want to just stop at taking a few more steps every day. I wanted to see what else I could do to get even more out of this experience.
I noticed my fitness tracker became a conversation starter – with co-workers, friends, family – and I found them to be some of my strongest motivators. A nurse from another unit and I noticed each other's fitness trackers and we struck up a conversation about how many steps we take on average per shift. Before I knew it, every time we passed in the hall or in the stairwell we were checking in on each other's progress that day. It was great to have someone there to cheer me on and bring out a little of my competitive spirit along the way. Fun fact: I found I walked an average of 7,500 steps every shift…wow!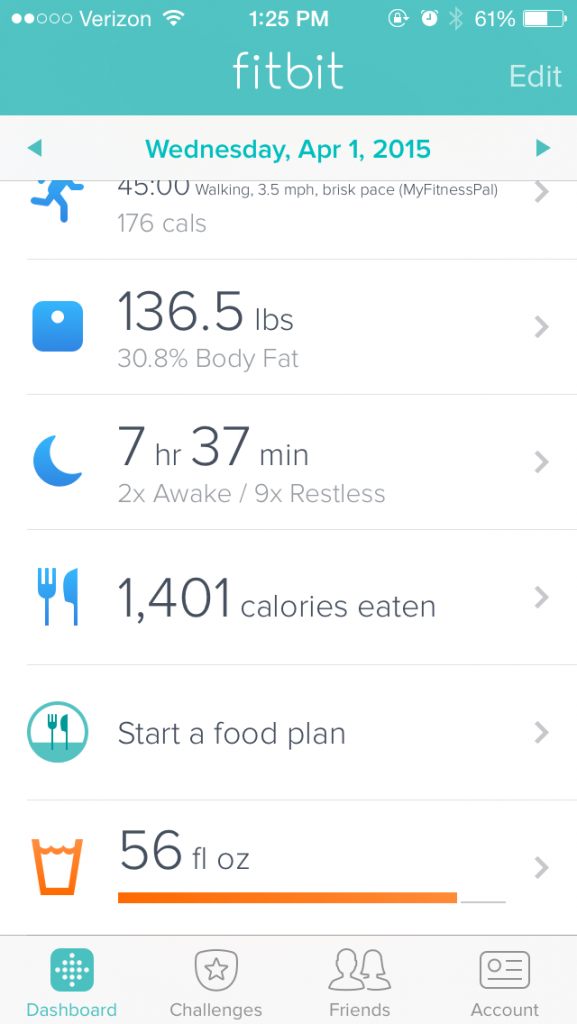 These new "motivators" also showed me new ways to track my progress. We were in Nebraska for a family reunion when one of my cousins noticed my Fitbit and mentioned to me that she likes to sync her tracker with MyFitnessPal because of the ease of setting and tracking all her goals. Since the app syncs directly with the Fitbit, I gave it a try and loved it! Having the MyFitnessPal app, along with others as an additional tool in my fitness journey, has been great. These apps have helped me get a holistic picture of how far I've come while also showing me the areas where I still have the ability to improve.
I mentioned in my last post that my husband had joined me in this journey with his purchase of the Fitbit Aria Wi-Fi Smart Scale. As we worked toward our goals together, we found that the Fitbit tools we were using could actually help us save money on our insurance (talk about motivation!). Our insurance plan recently developed a point system to reward subscribers for healthy habits. This could be taking a walk, spending 30 minutes or more at the gym, or simply hitting 10,000 steps in a day. By sharing my Fitbit data with our insurance company, I have been able to easily document my activity to earn these "points" and eventually save money off our monthly premium. If that's not a reward for healthy habits, I'm not sure what is!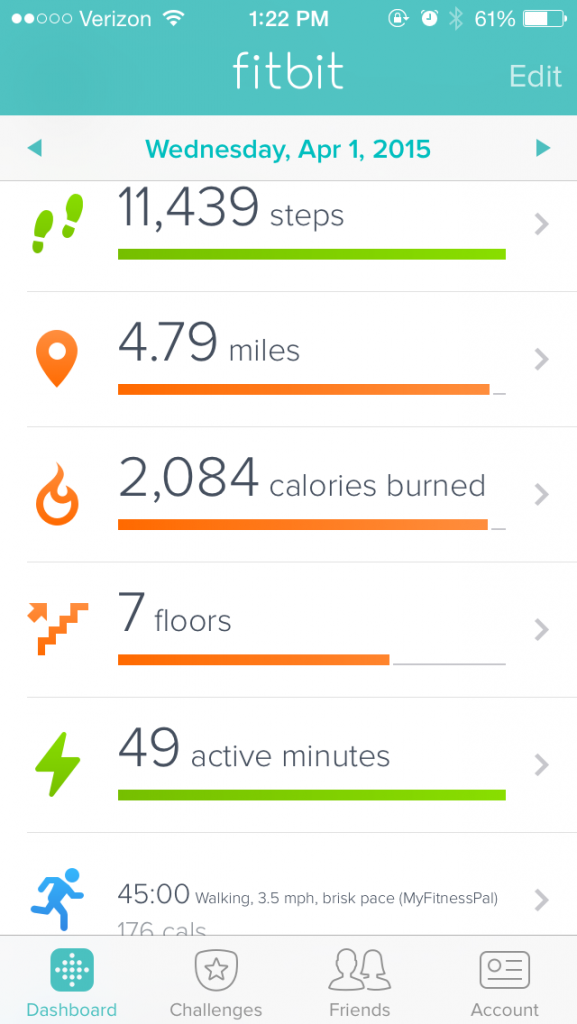 All incentives aside, I truly have seen an incredible change in my habits on a daily basis. It has changed the way we do things as a family. We're making better choices when it comes to grabbing an afternoon snack with the kids. My husband and I are opting for an evening walk instead of watching an extra episode of our favorite TV show, and I'm much more conscious about staying hydrated, even during a long shift at work. Putting my fitness and overall health into an easy-to-track interface and having people around me cheering me on made this process extremely easy to maintain. It's given me another connection to people in my family and community, and it's shown me the power of supporting one another as we work toward our common fitness goals.
For more Verizon Wireless news, subscribe via RSS feeds in the right rail.