Orbotix Sphero 2.0: Powering Off the PS4 & Pushing Play on Wireless Gaming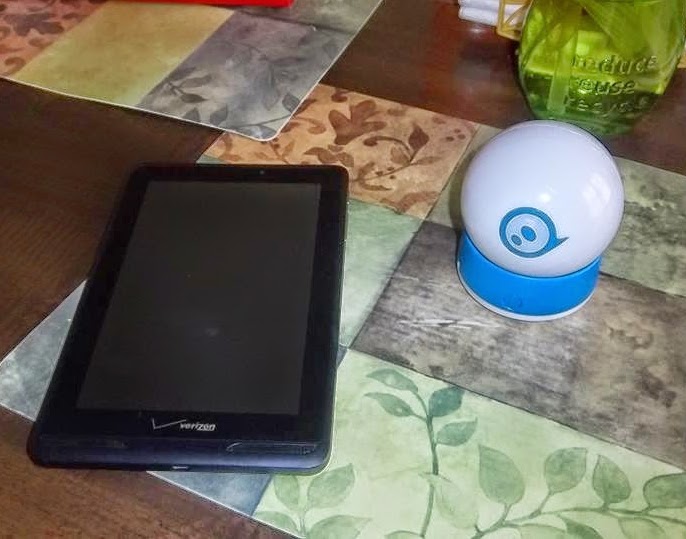 Every gamer likes a good challenge. So when we gave Justin Grove (@Oversoul53), a proud Playstation MVP, the chance to try out the new Orbotix Sphero 2.0 Robotic Gaming System (a robotic orb that responds to commands given via a gaming application downloaded to smartphones or tablets), he was ready to play.
Based in Rockford, IL, Grove lives his life for the exploration of new gaming technology. He is pursuing a degree at Rock Valley College and hopes to eventually dive into professional work within the video game industry. A self-proclaimed PlayStation fanatic, Grove was eager to step away from his normal console games for awhile to get his hands dirty trying out the Sphero 2.0.
And just as it's been said that most musicians can pick up any instrument and learn quickly, the same can be said about gamers like Grove. We also equipped him with an Ellipsis 7 tablet so he could easily download the accompanying Sphero 2.0 app and become acquainted with the joystick-like controls.
The Sphero 2.0 was up and running in no time. Grove took his Sphero 2.0, affectionately named Sphero-Bob, and began to level him up through an array of different missions and scenarios.
"Some of these games were surprisingly difficult, while others were overly simplistic," said Grove. "More often than not, however, there was a fair balance and nothing was too extreme one way or the other that it diluted any fun I had with the device."
So did Grove rise to the challenge and come out victorious during his foray into this new wireless type of gaming with the Sphero 2.0? Find out at his blog.
For more Verizon Wireless news, subscribe via RSS feeds in the right rail.