Mophie Powerstation a Must For Photo-Happy Derby Fan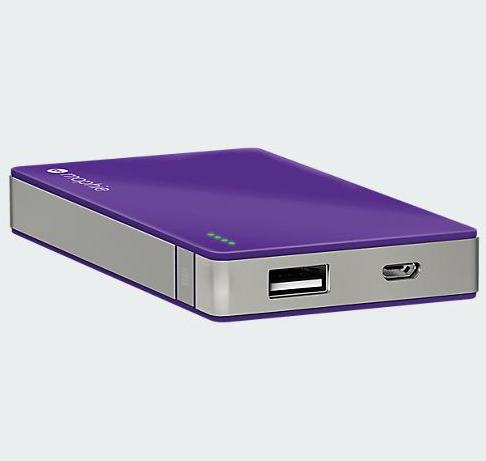 This is a guest post from Bonnie J. Hackbarth, a senior counselor at Guthrie/Mayes Public Relations in Louisville, KY, where she counts Verizon Wireless in Kentucky as one of her favorite clients.
Going to the Kentucky Derby is a tradition for the Hackbarth family. Every year, on the first Saturday in May, my husband, David, and I are among the more than 150,000 people sandwiched into the relatively small footprint of Churchill Downs in Louisville, dressed to the nines and soaking up all the pomp and circumstance that is Derby. We get there by 9 o'clock in the morning and watch all the races leading up to the Kentucky Derby race around 6:45 p.m., and we often even stay one more race after that.
Having entertained several visiting friends and family members at the track over the years, we often get texts and emails on Derby day asking such things as, "What is the craziest outfit you see right now?" and "What does [enter celebrity's name] hat look like this year?" I love to send out pictures and video so they can relive their live Derby experience. When they text and email right back with their silly commentary, it immediately brings back all the fun memories we've shared.
For several years, even though I have carried two smartphones – one corporate and one personal – I have had to be careful about the number of videos and pictures I posted on social media and sent to my family members and friends, or my batteries would run down before the big race.
Not so this year! I picked up a Mophie Powerstation 4000 in my signature color – purple. The Mophie is about the size of a smartphone, so it will slip easily into my mini shoulder bag, yet it can recharge my phone two full times. This year at the track, I'll substitute the Mophie for my second smartphone. And because the Mophie has a USB port, it will fully charge both my Samsung Galaxy S4 and my husband's iPhone 5s (or perhaps even a friend's dying device) even though these devices use different wall and car chargers.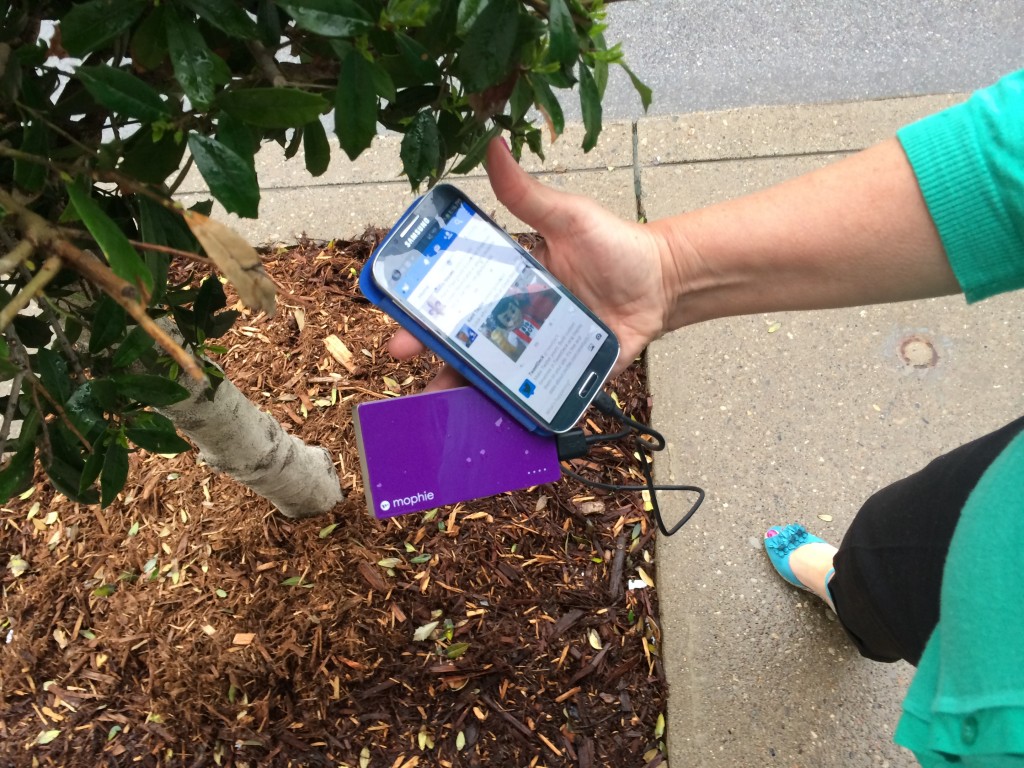 Having all-day access to my smartphone is more important than ever this year because our daughter, Chelsea, will be escorting race horses from the entrance to the track to the starting gate as a "pony rider" on Derby day. David and I won't want to miss a single photo or text Chelsea sends of her first Derby experience from inside the rail.
It has been nearly a decade since wireless phones first enabled the general population to place a call to a specific person instead of to a particular place. But for a long time, the battery life of our devices put a limit on the number of calls, texts, emails, photos, tweets and videos we could create and send before we had to go back to a place to charge our devices. Now, that's no longer the case. From now on, any time I am going to be away from an electrical outlet for more than half a day, I'm going to bring along my Mophie Powerstation!
For more Verizon Wireless news, subscribe via RSS feeds in the right rail.