#Proud2bVZW: Dog Trainer & Breast Cancer Research Advocate Make a Difference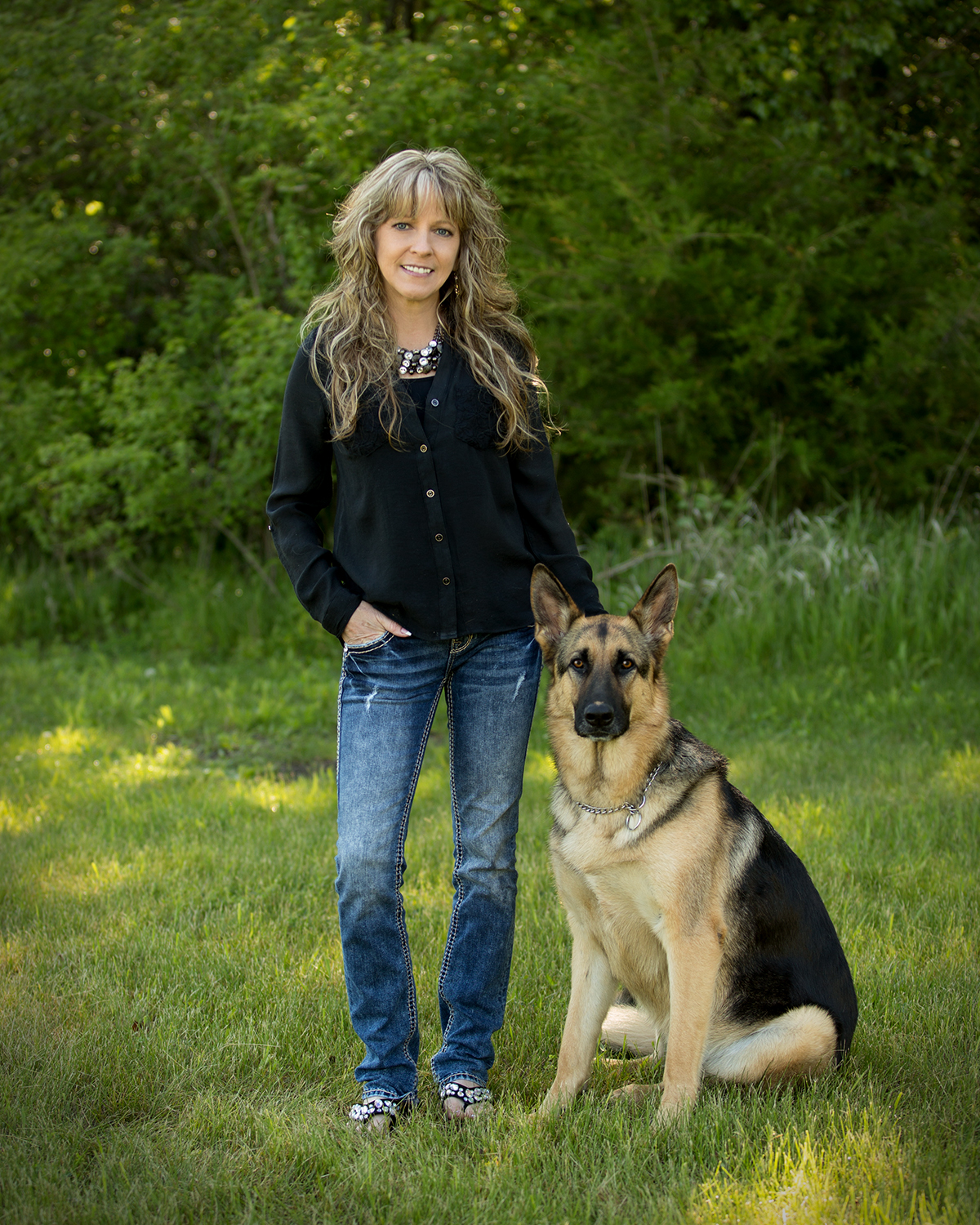 This is part of a series of #Proud2bVZW stories where we profile Verizon Midwest Area employees who not only do remarkable work on behalf of our company, but who also have very interesting experiences to share outside of their work. Today, we introduce you to Michelle Kohlhof, business account executive for the Great Plains Region in Grand Island, NE, and Bobbi Havrilla, senior analyst-real estate operations.
Dog Trainer Making a Difference
Dogs and heartwarming stories just go together, don't they? Michelle Kohlhof grew up with a menagerie of critters — including a fox, raccoon and dogs. Years later, she instilled the same love for animals in her daughter, Kali. Together, they fostered many expectant dogs and helped nurture the puppies until they were ready for adoption from a local shelter.
In those early years, Michelle also discovered her passion for training dogs. After 10 years of teaching obedience classes, she founded Dog Stars Inc., "Where Every Dog's A Star!" After several moves and much growth, the business teamed up with the Central Nebraska Humane Society, where she teaches obedience classes every Tuesday and provides free training to the shelter dogs — increasing their chance of finding a "furever home." After adoption, Michelle offers the families free training to help strengthen their dog/owner bond.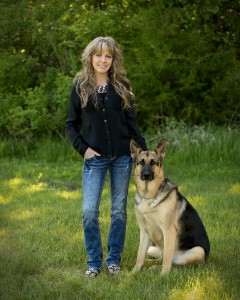 Recognizing the untapped talents of shelter dogs, Michelle joined a state program that allows Nebraska prisoners to train the dogs as part of their rehabilitation. She also served five years as the Nebraska Regional Rep for Paws With A Cause, a national organization that trains and places assistance dogs with people who have various needs and disabilities.
Most recently, the Central Nebraska Humane Society selected Michelle to accompany them to the National Disaster Search Dog Foundation (SDF) National Training Center located in Santa Paula, CA. She was honored to train with nationally known rescue dog trainer, Wilma Melville.
"We learned to recognize highly driven dogs in our shelter that could do rescue work. Meeting and personally talking with the founder, Wilma Melville, was an experience I'll never forget. What a fantastic philosophy SDF has, 'From Rescued to Rescuer'," says Michelle.
In April 2015, a devastating 7.9 magnitude earthquake struck in the Nepal region, leveling entire villages and killing tens of thousands of people. The United States sent two task forces to assist in rescue and recovery efforts. The California contingent included six canine firefighter search teams trained by the National Disaster Search Dog Foundation. They boarded military aircraft bound for Katmandu as part of a 57-person rescue force that included structural engineers, hazmat experts and doctors. Read more about the SDF Search Team deployment to Nepal.
Michelle's love for dogs and commitment to volunteer teaching and training has remained steadfast. She is both the proud mother of a daughter headed to a career as a pharmacist and a philanthropist making a difference in her community, state and the world. One of her favorite quotes is, "In the end, only three things matter: how much you loved, how gently you lived and how gracefully you let go of things not meant for you."
Pounding Down the Miles to End Breast Cancer
Cancer has impacted Bobbi Havrilla personally because her mother lost her battle with breast cancer at age 83. Several of her friends have been affected by the disease, too — so Bobbi is putting foot power to work to see the end of breast cancer in her lifetime.
Dedicated to making a difference, Bobbi has worn out athletic shoes pounding down hundreds of miles and many hours of volunteer time to raise money for the cure. She has traveled to Cleveland, Seattle and Atlanta to walk 60+ miles in each of those cities. This year is Bobbi's 4th 3-day walk for Susan G. Komen in Dallas.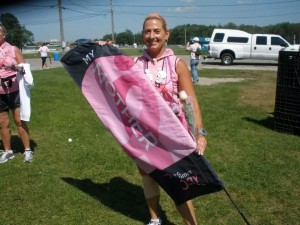 "I truly believe in their effort to wipe out this disease," says Bobbi. "I've participated in the Susan G. Komen Race for the Cure and Bowling for Breast Cancer events, too. Susan G. Komen is committed to research, treatment, screening and education on global and local levels. Last year, their community grants provided financial and social support for more than 50,000 families impacted by breast cancer.
Bobbi has also participated in the Stewart's Caring Place Hope Walk for the past two years. Cancer often puts lives in a tailspin, and Stewart's Caring Place offers support services and programs to help people along the cancer journey.
"I walk to end this horrible disease because everyone deserves a lifetime! This disease does not discriminate, affecting young, old, female and male. I have young nieces and this line says it best, 'I walk so that little girls will grow up in a world where pink ribbons are for ponytails and prom dresses,'" says Bobbi.
For more Verizon Wireless news, subscribe via RSS feeds in the right rail.