Pumpkin Carving Apps: How to Carve a Pumpkin Step by Step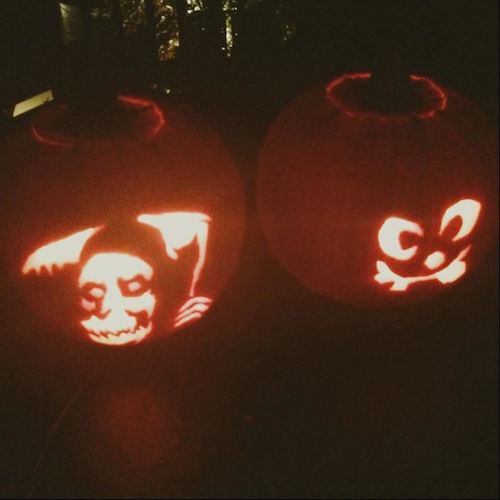 Have you ever attempted to carve a pumpkin using one of those "handy" books with various templates? It's often very difficult to successfully transfer an image of Frankenstein or Dracula that your six-year-old child (or sibling) thinks is "totally cool" on to a pumpkin.
This Halloween, skip the fuss over attempting to carve the tiniest of details that often accompany those templates and use your smartphone to help create your design. We used one of the most popular pumpkin carving apps, Carve-A-Pumpkin, developed by Parents Magazine, which walks you through how to carve a pumpkin step by step. Items you will need, excluding your smartphone or tablet, include:
Pumpkin
Carving tools – we purchased a kit at our nearest grocery store for less than $5
Newspaper or towels to place under the pumpkin – this allows for easy cleanup
First, download the Carve-A-Pumpkin app to your smartphone. It's free for iOS. An alternative app for Android users is Pumpkin Carver, also free to download in the Google Play store.
Once you've downloaded and opened the app, your child can begin creating his/her design by selecting from five types of pumpkins and either using the freestyle "By Hand" tool or choosing pre-set eyes, noses, mouths or complete faces.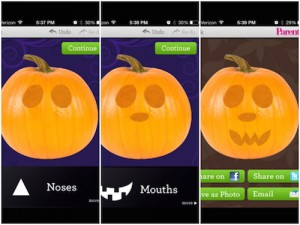 When you've finished dragging the design onto the pumpkin, email the photo to your personal email address so you can download and print the image from your home computer.
Next, start the process of hollowing out the pumpkin using the carving tools. Begin by cutting out the top and pulling out all the "guts" inside the pumpkin. Then, tape the design to one side of the pumpkin and begin poking holes with an etching tool included in a carving kit, using the template as the outline. Once you've outlined the entire design, remove the template and begin carving!
The final step of any pumpkin carving is placing a light or candle inside the pumpkin and putting your masterpiece on display for all your neighbors to see. Happy carving!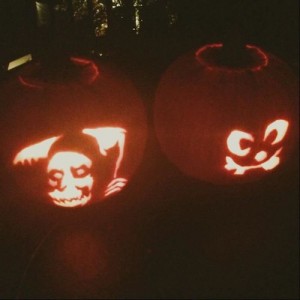 For more Verizon Wireless news, subscribe via RSS feeds in the right rail.