Roadtreking With Mike Wendland: How ESPN Commentator Will Perdue Uses Tech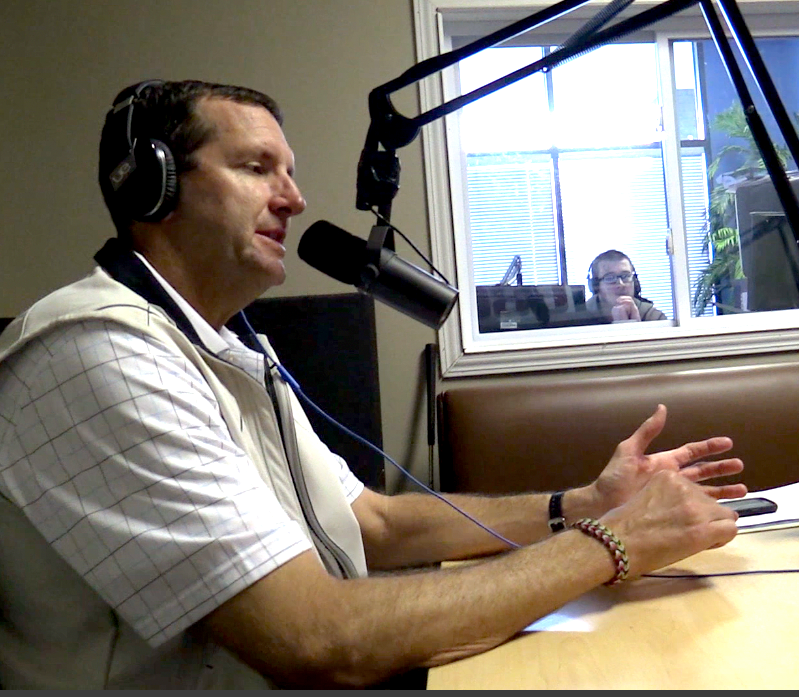 Ever wonder how sports commentators and analysts seem to know so much?
You might be surprised, says former NBA superstar Will Perdue, now a commentator for ESPN.
Technology, and especially Verizon's 4G LTE network, play a big role.
"You should see what it's like at a big sporting event," he said. "Everyone, all the commentators from all the networks, are constantly on their smartphones, grabbing stats from the Internet, checking websites, even reading tweets from players."
Lest there be any misunderstanding, Will Perdue knows his stuff. For proof, note that the seven foot, one-inch Perdue has won three world championship rings as the center for the Chicago Bulls.
Now retired and in great demand as a basketball analyst, he admits technology and his smartphone give him quite the edge.
Indeed, on the day we visited him at the ESPN Radio studio in Louisville, KY, Verizon's 4G LTE network saved the day for the whole station. The normal cable Internet connection had suddenly gone down. Perdue and his cohorts simply fired up a Verizon MiFi 4G LTE hotspot and carried on with blazingly fast Internet access.
"Actually, this happens a lot," he said. "We can't afford to be without the Internet, so we always bring a MiFi along."
Perdue does a lot of traveling, especially back to Chicago for the Bulls games he now covers for ESPN. He has some favorite apps. For taxis, he relies on an app called Uber that lets big city users arrange a cab pickup with a tap of the screen. The app has iPhone and Android versions.
"I am a big believer in public transportation," he says, showing off his next favorite app, called Transit Tracks, an app that gives real-time Chicago bus and train information. "I use it all the time and even when friends can't get coverage in certain areas or underground, my Verizon 4G LTE connection always connects."
"This technology is indispensable," he says. "It helps me do my job. It's hard to imagine how we'd get the information we need as fast as we need it without it."
Meet Will Perdue in this video:
Disclosure: While Verizon Wireless compensates Mike for the stories he reports from his travels throughout the Midwest about how technology enhances our lifestyles, all opinions and content are directly from Mike, not Verizon Wireless.
For more Verizon Wireless news, subscribe via RSS feeds in the right rail.