Roadtreking With Mike Wendland: Light Up Night 2013 in Pittsburgh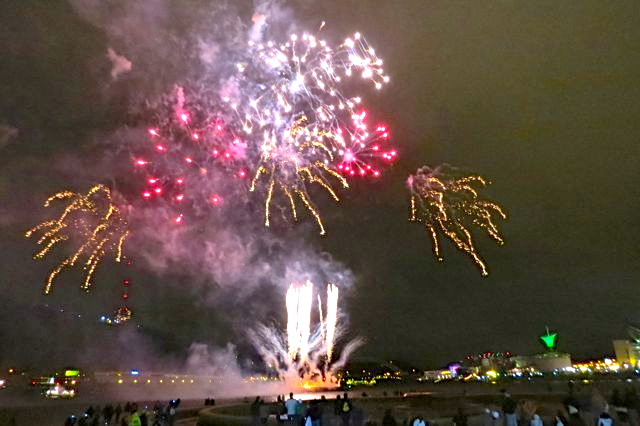 Across the country this week before Thanksgiving, communities large and small are gearing up for the holiday season with special events and lighting displays. But you'd be hard pressed to find any town in the Midwest that does it better and bigger than Pittsburgh, PA, where the annual Light Up Night packs the downtown streets with anywhere from 300,000 to 500,000 people.
We had heard all about this special night and had to check it out ourselves.
This year's 53rd Light Up Night is a tradition that for generations has flooded downtown streets with families who came from across the region for a festive night of exuberant holiday cheer.
And for those who couldn't make it, there were photos shared on social media and by email. Everywhere you looked, people were taking photos and zapping them off to distant friends. Verizon's 4G LTE network was all ready for the event, which brought much heavier than normal loads, but handled it all as gracefully as the ice skaters who circled the giant Christmas tree near the PPG Plaza.
Everywhere there was music. From stages and street corners, you could hear everything from country to hip hop interspersed with dancers, choirs, choruses and even a singing Santa. There was no escaping the holiday spirit in downtown Pittsburgh.
No fewer than eight Christmas trees were lit, and downtown buildings were bedecked in millions of lights coordinated to the music and punctuated by fireworks, some shot off from skyscraper rooftops during the evening, but capped off by a massive riverfront fireworks show that rivaled anything you'd see on the Fourth of July.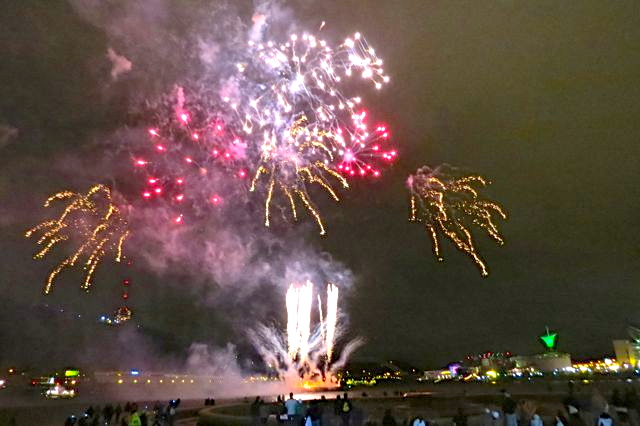 Stores and restaurants were jammed and volunteers were on every block handing out maps to the scheduled entertainment at various locations.
Words don't do justice to the fun of Light Up Night. Check out this short video I put together:
Disclosure: While Verizon Wireless compensates Mike for the stories he reports from his travels throughout the Midwest about how technology enhances our lifestyles, all opinions and content are directly from Mike, not Verizon Wireless.
For more Verizon Wireless news, subscribe via RSS feeds in the right rail.