Roadtreking With Mike Wendland: Tech & Beargrease Sled Dog Marathon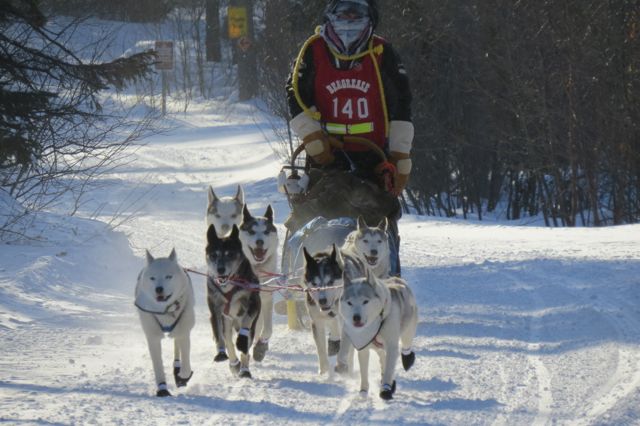 The John Beargrease Sled Dog Marathon is one long, grueling run through the rugged northern Minnesota winter… almost 400 miles from Duluth to the Canadian border and back.
This is one of the top sled dog races in the world, the longest in the lower 48 states and a qualifier for Alaska's famed Iditarod.
The race runs up the north shore of Lake Superior and is named after an intrepid Ojibwe mail carrier who delivered mail to the remote area by dogsled in the late 1800s. Learn more about the race in my video:
It is the ultimate spectator sport, despite sub-zero temperatures and blowing and drifting snow.
The stars are the snow dogs, beautiful sleek and energetic animals born to run in some of the harshest conditions anywhere.
Temperatures dropped to 21 below zero this year, with wind chills of more than 50 below. Those frigid temperatures in the woods were the ambient, real temperature. But we had a very stiff northwestern wind that not only swirled up snow drifts all around us, but made for wind chill readings of -50F/-45C.
Yet despite that, the winter landscape was breathtakingly beautiful.
Though the sport of sled dog racing may be old, technology made this year's race safer and easier to follow.
Every musher team was equipped with a GPS tracker, which displayed their precise location along the wilderness route.
I worked with a volunteer team assigned to a road crossing deep in the woods, far from civilization.
Our job was to record the time and keep track of each team of mushers that passed by.
Yet even there, working out of my RV, I was amazed to find I had Verizon 4G LTE coverage. I was able to use that connectivity to pick up the GPS signals and monitor each team's progress as they approached our position.
I was amazed I had a signal. The nearest settlement was almost a dozen miles away. We were in the middle of the woods, in the middle of nowhere.
Yet there I was, getting email, using my MiFi hotspot to surf the net.
Outside my little RV, one of the other volunteers spotted a wolf, lurking in the woods and checking us out. Later in the day, we heard several of them howling not far away.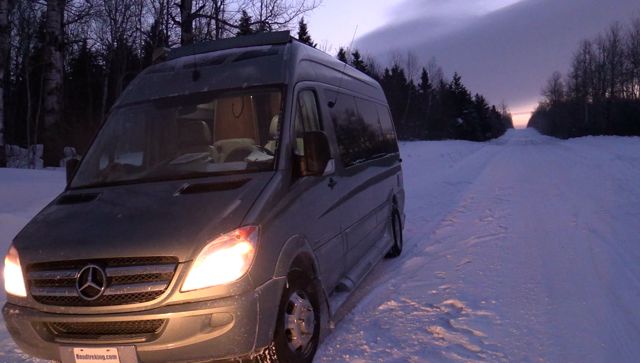 We stayed on location out there from Sunday afternoon through mid-day Monday. Having the reliability of that 4G LTE Verizon signal gave us great peace of mind.
We had a ball out there.
For more Verizon Wireless news, subscribe via RSS feeds in the right rail.