Rolling Over Hunger With Bike Ride Around Lake Superior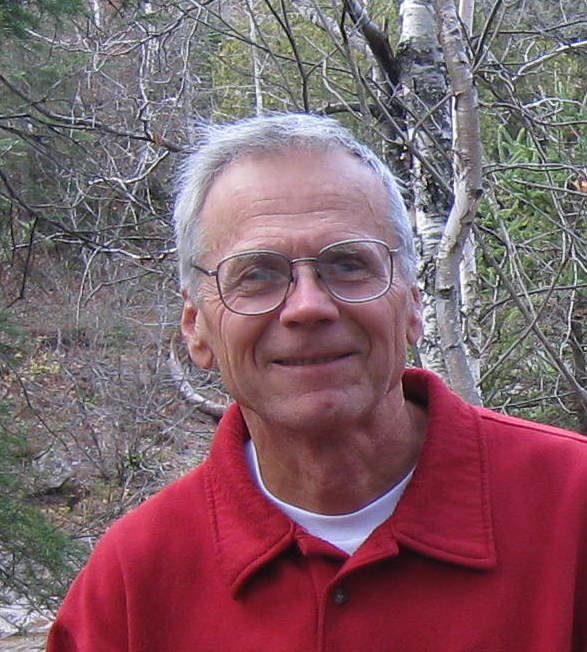 This is a guest post from Jim Ballenthin, a retired business attorney residing in Ponto Lake Township, MN who, with his wife Jean, are active in several organizations that support their rural community. He also volunteers extensively in environmental stewardship organizations to protect clean surface and ground water and ensure sustainable forestry management. Jim is a Trustee of Deep Portage, an environmental learning center, located in Cass County.
I don't recall when the thought of riding my bicycle 1,500 miles around Lake Superior first entered my head, but by April of this year, it had become a solid goal. I purchased a new REI Novara Randonee touring bicycle and set out to make this a reality. Why? Perhaps no more than a yearning for a challenge and adventure – something extraordinary for a 66-year-old man.
Next, I committed myself to make this quest a benefit for those who go hungry in Cass County, my area of rural northern Minnesota. The ride became Rolling Over Hunger, a benefit for four local food shelves with Pine River/Backus taking the lead in setting up a website for donations and a Facebook page where I would post my progress along the route. The route followed Provincial, State and local highways.
To promote engagement with the cause, I needed to be able to post updates to social media sites, including photos from my trip. I asked for Verizon's help in providing a smartphone that would allow voice, text and WiFi and data coverage to the extent available, and Verizon generously agreed by loaning me a Motorola DROID device. You can see photos of the trip highlighted here.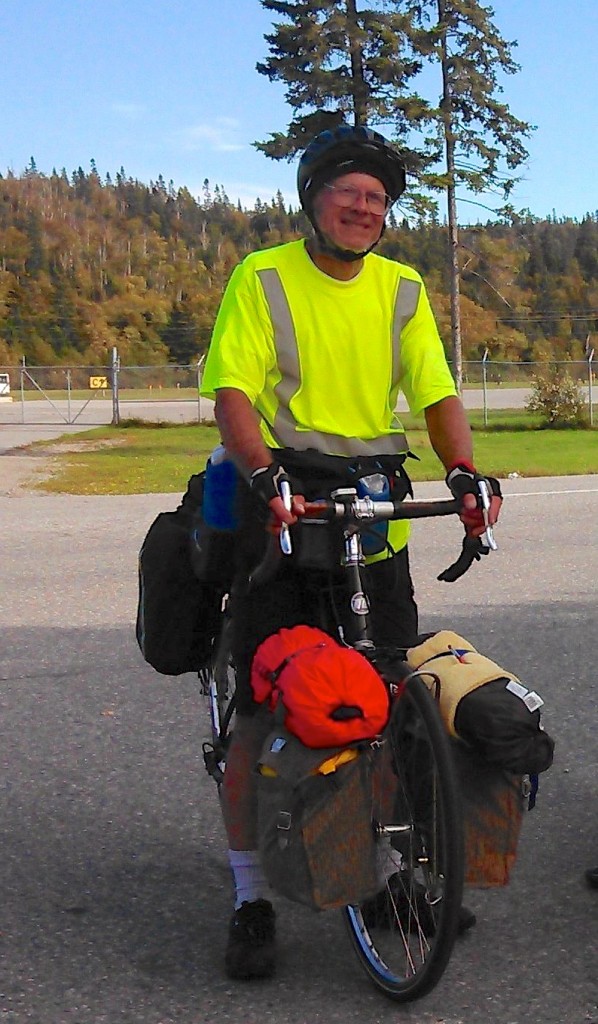 Let me share a little more about my Rolling Over Hunger trip…
The natural scenery was outstanding, including Lake Superior, long ascents and exhilarating descents. I'm also so grateful for the generosity and contributions from my supporters because I was doing this to end hunger. I received three nights of free camping, 12 free meals and spent three nights with friends.
I also had the opportunity to meet other cyclists crossing Canada, including a single woman with a guitar, Josie and Patrick heading toward Montreal, Bob (who is blind) and Lloyd on a back-to-back tandem bike to raise awareness of blindness and Ted from Estonia turning a dream into reality.
A few other occurrences/details from my trip that are etched in my memory include:
Swimming in Lake Superior
A treacherous crossing of the International Bridge at Sault Ste Marie in 30 mph crosswinds
A truck fire blocking the highway near Wawa, Ontario, but the police letting me through because I was on a bicycle
Excellent quality of roads
Courtesy of truck and car drivers leaving plenty of room when passing
An injury-free ride with no mechanical breakdowns or flat tires
When camping, the smell and taste of that first cup of hot coffee off the camp stove - mmmm!
Fundraising Success
The Rolling Over Hunger bicycle trip was very rewarding to the local food shelves. We've received more than $5,000 in donations, and more donations are still coming in. This is a very big help for the many hungry families in my area, and I am grateful that achieving my personal quest also provided a tremendous opportunity to benefit my local community.
The question I'm hearing from everyone: Will I do another ride? Who knows? I look to the future with an open mind!
For more Verizon Wireless news, subscribe via RSS feeds in the right rail.