RootMetrics Names Verizon Best Cellular Provider in Dayton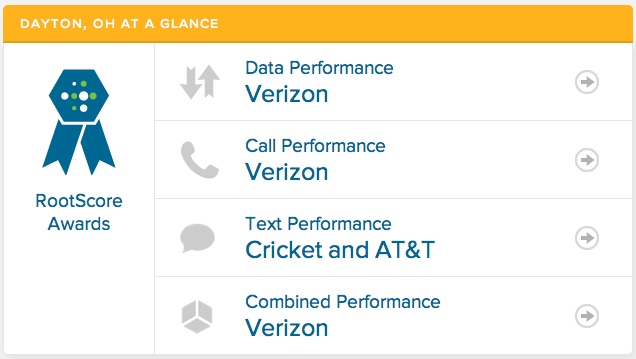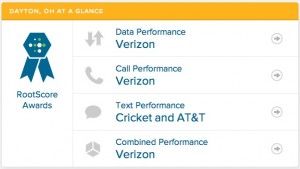 Verizon recently made news with its announcement that Parkersburg, West Virginia, became the 500th market to receive 4G LTE (Long Term Evolution) coverage, joining a wide assortment of major cities and rural communities currently enjoying the nation's largest 4G LTE network.
By crossing the 500th market threshold, Verizon's initial 4G LTE build-out is now substantially complete. Available to more than 95 percent of the population, our 4G LTE network covers more than 298 million people in the U.S. and more than 99 percent of the company's 3G network footprint.
While Verizon Wireless' 4G LTE network is changing the way people and businesses communicate and innovate, enabling them to wirelessly connect more and more with new solutions in healthcare, entertainment, education and more, others are taking notice. Third-party consumer advocacy group RootMetrics recently reinforced the notion of Verizon's network superiority in Dayton, Ohio, naming our service the top wireless provider.
This isn't the first time RootMetrics has declared Verizon the top provider in a large market, and is undoubtedly not the last. However, the news that Verizon is the best cellular provider in Dayton is welcome news to customers and potential subscribers looking for high speed options.
For more information on the study, click here.
For more Verizon Wireless news, subscribe via RSS feeds in the right rail.