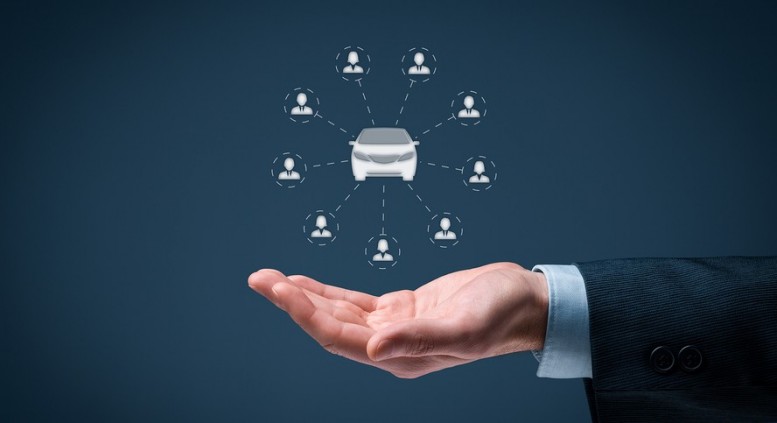 Read "
State of the Market: The Internet of Things (IoT) 2015
" to find out how enterprise organizations are obtaining tangible business benefits using IoT technologies.
---
Buying your first car used to be a rite of passage. For more and more young drivers, owning a car just isn't on their list. Buying a car, financing it, insuring it, servicing it, even storing it — these are costs and hassles that many people can't justify, particularly those living in big cities. Instead, car sharing programs like Zipcar, Car2Go and
Verizon Auto Share
, let you use your smartphone to find a car near you, hop in, and take a journey whenever you need. Drop it off again and the service will bill you automatically and accurately for the time you were using it. And of course the service provider takes care of all the additional running costs. In essence, companies like Zipcar have turned one of life's biggest product purchases into a convenient, great value, pay-as-you-go service. It's just one example of a trend that manufacturers of all kinds of products need to know about: servitization or "as-a-service."  
Servitization and IoT
Servitization is nothing new — the term was coined in the late 1980s — but it is finally coming of age thanks to the advent of the
Internet of Things (IoT)
. With IoT sensors and connectivity installed in each asset in the field — whether it's a car, a jet engine, or a printer — manufacturers can monitor usage to bill customers accurately. They can also detect and fix product many problems over the air, update firmware, issue instructions remotely (such as unlocking a car's doors) and track each asset's location to maintain security.  
The "as-a-service" Age
The corporate world's needs are different from those of a 20-something consumer, but both want to maximize convenience and minimize costs. Instead of a company purchasing and owning an asset — whether it's a printer, an elevator or a jet engine — it instead buys the service the asset provides with the manufacturer supplying the asset on an "as-a-service" basis. Instead of investing capital to buy the asset and being responsible for ongoing maintenance, the customer just pays for the service as it is consumed, based on an appropriate metric that's linked to business value. One of the most notable examples of this model is Rolls-Royce and its "power-by-the hour" approach. Instead of selling jet engines with a separate fixed yearly maintenance contract, Rolls-Royce provides the engines and services them for an all-inclusive price for each hour of flight — which is directly linked to the airline's revenue. Servitization is now being used to deliver all kinds of assets, from heating and ventilation to trucks and process machinery. Another example, on a different scale, is that of a printer manufacturer. Instead of selling printers, toner, paper and servicing separately, it offers a complete service on a price-per-page basis.  
Optimizing Hardware
The immediate benefits to the customer using the asset are obvious: low capital expenditure, reduced risk, and closer alignment between the value they get from the product and what they pay. But there are many benefits for manufacturers, too. Servitization can help manufacturers redefine customer relationships, moving from one-off transactional product sales to frequent and positive interactions that build loyalty and generate valuable data. IoT gives manufacturers the ability to anticipate and correct product faults more quickly. Customers will likely get a better experience of the product with less downtime — and happy customers stay loyal. When maintenance visits can be triggered as needed by an impending fault instead of happening every quarter or every month, manufacturers can avoid engineer time being spent on unnecessary truck rolls. More broadly, servitization gives manufacturers access to a firehose of data from across their installed base about product faults and customer usage behavior in the field. This can be used across the business to prevent recalls, help optimize spare part stock levels, drive quality control checks, inform marketing and sales strategies, and guide new product development.  
The Future of Servitization
We predict that by 2025, many manufacturers will make more revenue from services than from selling actual products. And with the push by manufacturers to focus more on delivering service outcomes versus providing products, the role of IoT will also grow in importance. Perhaps in twenty years, owning your own car or jet engine will seem just as crazy as owning your own data center.
---
Read "
State of the Market: The Internet of Things (IoT) 2015
" to find out how enterprise organizations are obtaining tangible business benefits using IoT technologies.