Leading Shadow IT Out of the Shadows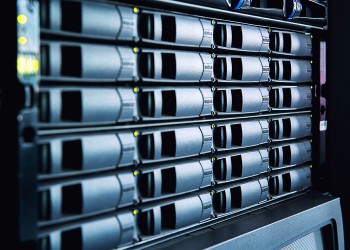 In the past few years "shadow IT" emerged as more than just a buzzword. In many instances, leaders were unprepared to adopt new technology, as IT departments scrambled to track and prevent unsanctioned cloud services.
Though it was a painful evolution for enterprises, pervasive shadow IT triggered a transformation. According to the Verizon State of the Market: Enterprise Cloud 2014 Report, over 80 percent of cloud spend is now managed by the IT department. What's more, 62 percent of that has direct involvement from the CIO or CTO.
With CIOs taking a proactive approach, the days of employees "going rogue" with shadow IT are numbered. IT departments are back in the driver's seat and CIOs are in a position to drive growth, due to:
A shared focus on innovation and greater communication across all parts of enterprises. The focus has grown from meeting fundamental business requirements to evaluating platforms that carry mission-critical workloads, while improving and accelerating the delivery of IT services.
The emergence of an IT renaissance that is both redefining and reinforcing the role of centralized IT. With cloud expertise built into the discipline,internal IT groups can work more effectively with other parts of their organization.
Stronger internal processes and mechanisms developed by organizations to improve business performance in a cost-effective manner. Internal IT groups have established greater standards for specifying and managing procurement, governance and performance of cloud services.
Improved offerings from cloud service providers to meet corporate priorities, including greater transparency and performance, tiers of support and management, as well as different levels of professional services.
Emboldened by these factors, IT leaders are rising to the challenge and empowering the lines of business. Putting IT in a position to make informed, strategic decisions is integral when it comes to cloud purchases. This allows IT to provide the right tools for business transformation while maintaining security compliance, data protection, reliability and high performance.