The Small Business Holiday Checklist
Tips to help you get your business ready for the holiday shopping season.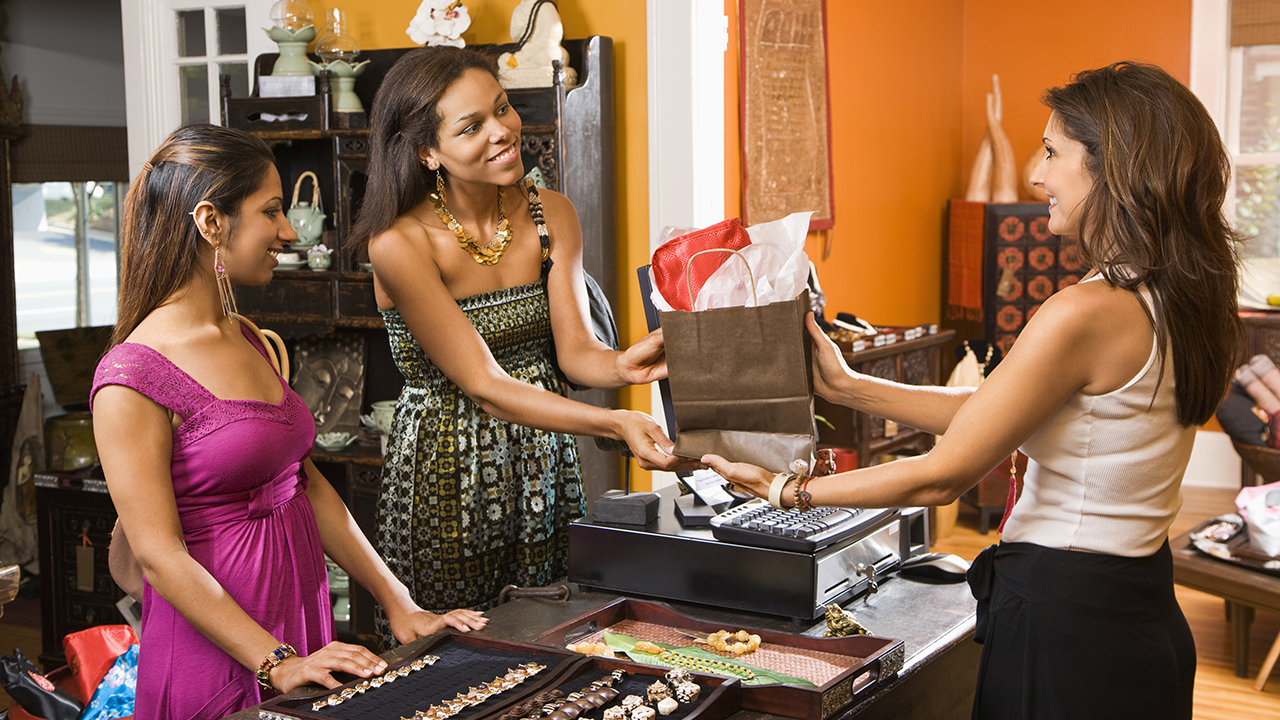 There are just under 40 days remaining this year which means that the next few weeks are prime holiday shopping times. All signs point to yet another busy period, with traffic likely increasing this weekend. In fact, the National Retail Federation reported that holiday retail sales in November and December alone could increase by up to 4 percent.
Shoppers are actively making their lists and checking them twice, but most customers don't think about the inner workings of a small- and medium-sized business like yours as it prepares for higher sale and call volumes and increased foot traffic. They assume you've got it all covered.
That's where Verizon Business Markets comes in. With this year's Small Business Saturday scheduled for November 25th, our advice to you is to ask yourself – is my business really prepared?
Community business owners should take the time now to review and refresh their holiday IT contingency plans to ensure things stay working so customers have a productive and positive shopping experience. And, most importantly, to make sure you stay open for business. Going into this holiday season, here are a few tips to help keep your business operations running smoothly and to respond effectively if (or when) the unexpected occurs.
IT keeps your business open, you need a plan. You understand your customers' activity more than anyone else. If your business has experienced the holiday rush in years past, take a moment to think what would happen if your stock control systems, your point-of-sale (PoS) system, or your website failed. What would you do? Could your business recover?
Take stock of your IT to ensure you know where all of your technologies are, and ensure your strategy addresses any glitches or technical challenges that could occur. Ahead of time, make sure you test your IT solutions by turning them on and off to make sure they recover properly.
Before this busy retail weekend, ask yourself these three questions:
Do I have the right maintenance and call out services in place?
Are they up to date?
Is my critical data backed up?
 
Cyber safety matters. The 2017 Verizon Data Breach Investigations Report (DBIR) showed that small and medium-sized businesses with less than 1,000 employees are not immune to data breaches. Sixty-one percent of the breaches we analyzed hit local businesses last year, up from 53 percent the year before. Awareness is an important defense against cyber-criminals that could attack during the holiday season, so talk about the risks and warning signs with your staff early and often. Some specific tips include:
Train staff to spot the warning signs of "phishy" email.
Encrypt all sensitive data.
Enable two-factor authentication.
Address physical security for potential risks in a physical store.
 
Refresh your policies and share specific guidance for online behavior with all employees.
For more information and tips, visit Verizon's small business blog. 
For related media inquiries, please contact story.inquiry@one.verizon.com