Verizon Accelerates Move to Sustainable and Smart Cities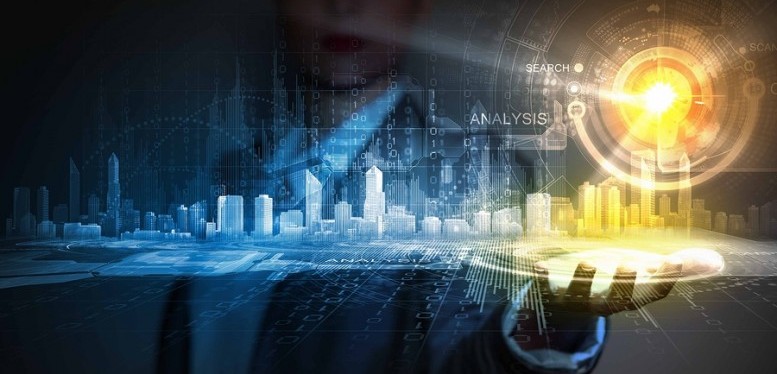 Cities across the U.S. are faced with a wide range of challenges, including population growth, congestion, aging infrastructure, public safety, energy management, food resources and economic viability to name a few. To help alleviate these concerns, Verizon Enterprise Solutions announced a series of new relationships that will enable Internet of Things (IoT) solutions to accelerate the move to smarter and more sustainable cities in the U.S. Verizon's key initiatives include:
A new alliance with the Smart Cities Council as a lead partner to help create cities that embody three core attributes: livability, workability and sustainability.
A strategic business relationship with SVG Partners designed to enhance SVG's Thrive Accelerator mentorship and investment program, which brings together leading agriculture companies and technology companies to transform agriculture.
Verizon will also become a strategic partner in the upcoming Forbes Reinventing America: The AgTech Summit, which will tackle some of the world's most critical agriculture challenges.
"With limited resources, municipal leaders are being tasked with finding ways to make their communities more efficient," said Dan Feldman, director IoT Smart Cities at Verizon. Towns and cities can start with projects like energy-efficient smart streetlights, car sharing and smart parking. The cost savings and revenue from those projects can then be used to help fund bigger projects, including tackling pollution and upgrading transit infrastructure."
To accelerate adoption, Verizon's smart cities experts are embarking on an eight-city tour across the U.S., including Boston, New York, Tampa, Chicago, Indianapolis, Phoenix and San Jose to demonstrate how the Internet of Things can make a positive impact on local communities and help community leaders use their resources more efficiently. The end goal is to enhance quality of life for local residents and employees.
Keynote speakers will include:
Jennifer Belissent, Ph.D., Forrester Analyst
Daniel Burrus, Futurist, Technology Strategist, and Trends Forecaster
Ruthbea Yesner Clarke, Research Director, Smart Cities Strategist, IDC

Smart Cities in Action
Here are two examples of how connected and intelligent technologies are improving our cities.
Charleston, South Carolina: Smart Cities solutions enable entities, like the city of Charleston, South Carolina, to transform data from connected machines into insight that help make communities more efficient, productive, sustainable and secure. In the case of public safety, Verizon's smart cities solutions connect personnel, systems and applications across diverse organizations to help improve situational awareness and facilitate fast, effective service.
Giving officers the ability to quickly communicate and retrieve data, images and forms helps them make accurate decisions and work safely in the field. Officers are also able to receive more precise direction, and various departments can work together more efficiently to address the needs of their neighboring jurisdictions — helping control costs, improve response times and protect the well-being of the larger community. Learn More
Charlotte, North Carolina: Verizon's efforts include the unique public-private partnership between Verizon, Duke Energy and the business and civic leaders of Charlotte, North Carolina — called Envision Charlotte — where more than 60 buildings in the commercial center are now connected to kiosks that display how much energy is being consumed. By sharing that information and enlisting the community in its conservation efforts, Charlotte has reduced its power usage by 8.4 percent and saved more than $10 million, in just two years — helping the municipality with a greener and more energy-sustainable future. Learn More
---
Visit Verizon Enterprise Solutions Smart Cities resources for more information on that latest connected and intelligent solutions.