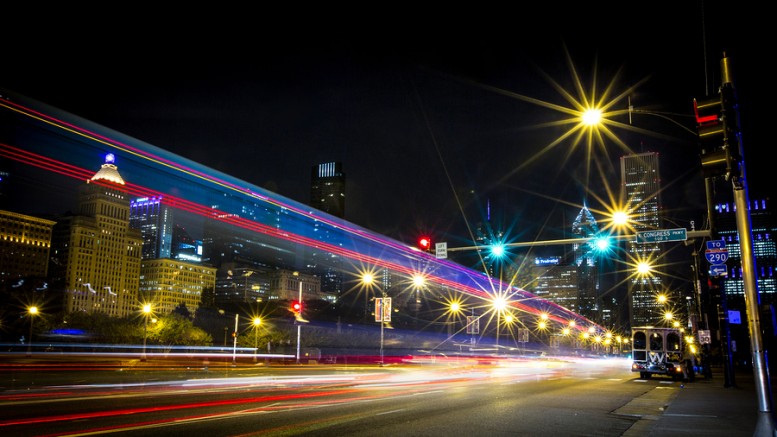 Read "
State of the Market: The Internet of Things (IoT) 2015
" to find out how enterprise organizations are obtaining tangible business benefits using IoT technologies.
---
Cities across the world are finding that they can realize tremendous savings on their power bills by switching to LED street lighting. LEDs are cost-effective, cheaper to maintain, power efficient and last longer. With the addition of sensors and control units, individual lights can be dimmed, brightened and switched off as needed, depending on time of day, traffic, pedestrian flow and seasonal changes. But there's more to smart lighting than just energy reduction.
A Natural Infrastructure
Street lights have their own power and their own area on the street. They can be used as a platform for multiple services, including environmental monitoring, Wi-Fi hotspots, public safety announcements and digital signage. Digital signage can be used to generate revenue via ads or used to display information about parking and other amenities, such as public transportation and special events. Street lights are also perfectly spaced for a variety of coverage options — for example, for Wi-Fi coverage, or collecting and displaying data about traffic or weather conditions. One of Verizon's Innovation Program partners,
Illuminating Concepts
, transformed the streets of the city of Lansing, Michigan with a smart light project that included an LED retrofit. The project helped the city reduce its energy and maintenance costs and created a safe, sustainable and pedestrian-friendly environment. We worked with Illuminating Concepts to provide the connectivity to the cloud for the solution, and the capabilities for environmental analysis, public announcements, emergency calls and digital signage, as well as a host of other services.
Smart Lighting — Smart Beginning
Intelligent cities have the potential to make urban spaces more efficient, more sustainable and more livable for local communities. But the scale of these projects can be daunting, especially when it comes to budgets. Smart lighting installations are simpler and less disruptive compared to these large-scale and complex projects. These humble lamp posts provide the ideal starting point for towns and cities beginning to go down the smart route.
---
Read "
State of the Market: The Internet of Things (IoT) 2015
" to find out how enterprise organizations are obtaining tangible business benefits using IoT technologies.Visit Verizon Enterprise Solutions Smart Cities Resource Center for more information about that latest connected and intelligent solutions.To contact Tonnetta Oubari, please email Marie McGehee at marie.mcgehee@verizon.com.