#SmartSummer: Have to Miss Your Kid's Baseball Game? Check Out GameChanger App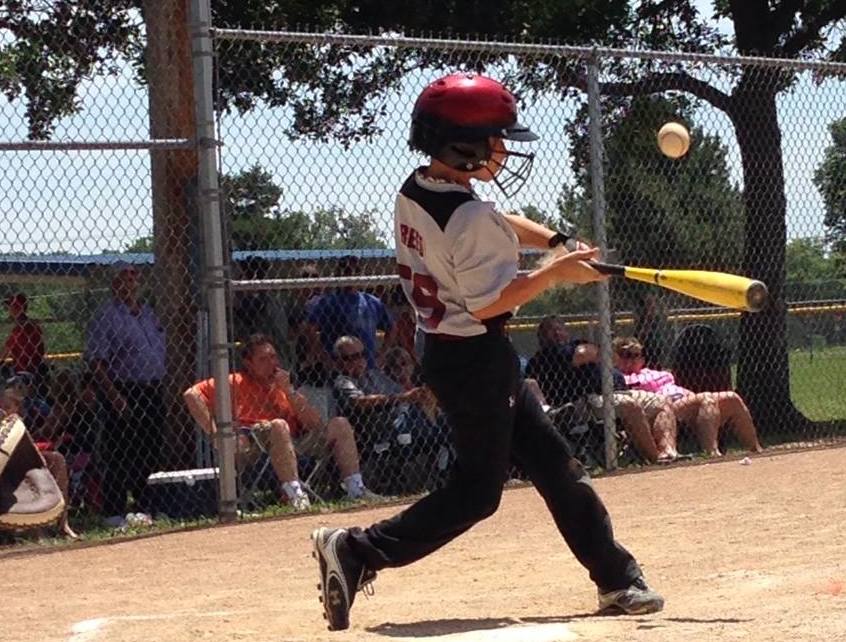 This is part of our #SmartSummer series, where we're sharing stories related to using tech to enhance summer activities and fun with family and friends.
For many families, summer means nights and weekends spent at the ball fields.
With many teams playing 50-60 games a season, it's likely that loved ones will miss at least a few at-bats. However, with the help of smartphone technology, absent parents and grandparents can still keep up with the action.
Baseball mom Danelle Reed relies on her smartphone and the GameChanger app to make sure all her bases are covered.
"GameChanger allows families to be part of the game, even if they can't physically be there. Many times parents must divide and conquer when trying to attend their children's events, and this way the 'missing' parent can still be part of the action," said Reed, who manages the app for her son's 9U team.
When in the field, the app displays a ball diamond with players' names posted at each position. Users can watch the play-by-play using the "game view," or they can keep up with the action with a live line score feed.
When batters step up to the plate, the app displays the player's name and tracks strikes and balls, as well as the end result of the plate appearance. It also allows for playback of games.
"I know my son has gone back and watched games in the re-play mode, which has been fun for him to see how the game played out," said Reed.
With the help of her smartphone and the Verizon Wireless 4G LTE network, Reed was able to keep her son's fans up-to-date during the 30-game season.
"It's actually more interesting for me to watch the game while using the GameChanger app, because it keeps me more engaged."
For more Verizon Wireless news, subscribe via RSS feeds in the right rail.