How Software Defined Networks are Redefining Enterprise IT
Verizon announced today that it will evolve its network by implementing new software defined network (SDN) architecture. These improvements are designed to increase operational efficiencies and speed-up deployment of services and applications. I sat down with Shawn Hakl, head of network platforms and managed services for Verizon Enterprise Solutions, to learn more about the new architecture and why it's so important for Verizon's enterprise clients.
---
Software-defined networking is starting to take hold in the market. Could you please explain what it is and what it means for enterprise organizations?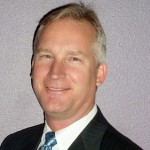 Fundamentally, SDN is about separating how you process data (data intelligence) from the flow of the data. In a SDN environment, the intelligence behind how to treat data is separated from the actual physical transit of the data. That allows you to virtualize many of the network appliances that currently exist as dedicated physical devices, and build a more centralized and easily controlled network. Networks today are relatively static because they are so complex — when you change them, you risk breaking something. With this model, you can realize more sophistication in the network without adding complexity. Put simply, SDN lets enterprises keep up with the changing nature of their businesses, enabling them to be more responsive to users, customers and market opportunities. What is driving enterprise adoption of SDN architecture? The demands on networking today are many and include the proliferation of mobile devices, application/data movement to the cloud; greater traffic variability; explosion of cyberthreats and changes in standards/chipsets. Enterprises must keep up with these demands in order to innovate and compete. What are the key benefits of SDN? What SDN offers is scalability, but more importantly, it offers a deeper, richer experience for clients. This gives enterprises a more sophisticated network feature set/service experience that allows for greater operational efficiency by moving the functionality into the software layer, thereby optimizing traffic. Centralized management allows for more agile operations and execution, which, in turn, helps control costs. It also treats network resources as "on demand." Furthermore, it allows for integration through API's to deliver real-time management of traffic through a higher degree of automation of compute, network and storage. Can you give me some examples of how SDN would work in an enterprise environment? Essentially, whenever you have a centralized service with virtual intelligence, you can deploy faster because there is less physical gear involved. For example, clients that need to expand their networks to new sites can do so in days, versus the more traditional approach which can take weeks. Solutions that were traditionally dependent on multiple large, expensive, physical-edge devices, can now be delivered in a more sophisticated, software-based approach, which allows us to expand the reach and depth of customers to which we can deliver those services. It provides the complex security and performance management solutions, previously limited to very large enterprises, down to the mid-market and smaller business customers. Why do enterprises need a solution like this today? The primary driver for the implementation of SDN technology is that networking has become more complex as enterprises have moved to mobile and cloud. You have more users accessing the network and applications remotely, and those applications are housed in different places. In addition, security threats are increasing, so enterprises must implement more sophisticated solutions to counter security threats. SDN technology allows you to build more sophisticated solutions, coupled with an optimized management layer, which solves the problem of a complex and difficult to coordinate environment, especially when you factor in the explosive adoption of mobile devices and cloud computing. Do clients have to have their own infrastructure when they add an SDN solution or are they working on ours? SDN will permeate the services that we deliver as a network provider. SDN will increase the level of sophistication and the number of services that we can provide, creating a more intelligent network, so customers can purchase more services without requiring additional equipment and they can move to a cloud-based utility model over time. Customers also can choose to continue to use their own network gear, in which case, Verizon can design, architect, implement and manage it on their behalf. Does the Internet of Things (IoT) and data analytics play a big part in SDN? Absolutely; SDN offers the opportunity to add more sophisticated, coordinated services on a virtualized basis and is ideally suited for IoT applications. In an IoT environment, you are dealing with very small devices with limited performance power. Trying to distribute processing and policy to these devices exceeds the capabilities of the devices. With SDN, you can push much of that intelligence back to a central location, and now you get the benefit of being able to see all of that data in one place and act on it. What products and services can be deployed on a software-defined network? There are numerous services that are based on SDN platforms. For example, Verizon's next-generation Secure Gateway offering enables clients to securely connect from broadband networks into Verizon's private networking solutions, such as Private IP, Secure Cloud Interconnect and the Verizon Wireless Mobile Private Network. We also offer professional services to help customers understand how and where to apply SDN technology and how to improve their network architecture. Finally, our managed services offerings are being upgraded to support the delivery of services in SDN-based deployments.
---
Visit Verizon's Networking Solutions Center to learn how software-defined network architecture can improve your enterprise organization.