Sounding the call for cybersecurity awareness
Building the technologies of the future means understanding the present.
Full Transparency
More of our content is being permanently logged via blockchain technology starting [10.23.2020].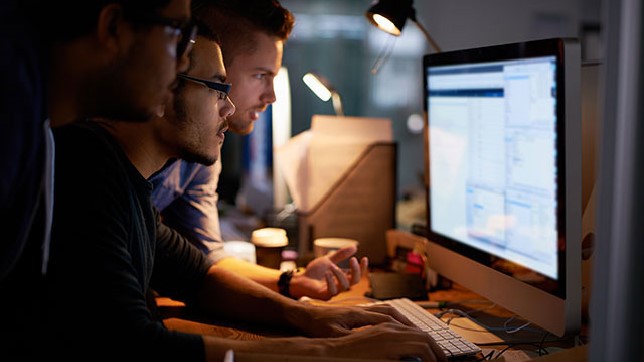 In today's device and data-driven world, cybersecurity represents a constant need. Recognizing that from malware to phishing, threats are everywhere, Verizon's career areas include a burgeoning cybersecurity practice. We continue to hire the best and brightest to work in security professional services, network and gateway security, security monitoring and operations, incident response while safeguarding our own networks. At the same time, we've developed these useful tips and produced cutting-edge research to help inform the world at large.
Earlier this year, we released the 11th edition of our Data Breach Investigations Report (DBIR) with the support of more than 60 organizations. Per the 2018 version, "The DBIR was created to provide a place for a security practitioner to look for data-driven, real-world views on what commonly befalls companies with regard to cybercrime. That need to know what is happening and what we can do to protect ourselves…"
Released in April, the DBIR breaks down some 53,000 cybersecurity incidents and 2,216 data breaches by type, target and duration in a way that's understandable and digestible for every reader. The results are staggering. Of the breaches in the report, roughly half were carried out by organized crime groups. What's more, 48 percent featured hacking, 30 percent included malware and another 17 percent were social attacks. The targets? At the top of the list were small businesses and healthcare organizations.
Robert Novy, Deputy Assistant Director for the United States Secret Service, explained, "Cybersecurity risks are the products of three elements: threat, vulnerability and impact."
That's why we're working hard to combat these risks from all angles, offering opportunities in threat management and security operations; security architecture and strategy; managed security and consulting; security risk management; and network security. Come join us.