South Asian festivals highlight Verizon's diversity and inclusion
Marni Walden, Verizon's President of Product Innovation and New Businesses, led a cultural engagement event where Verizon employees joined together to  observe two great traditions from South Asia, Diwali the "festival of lights" and  Eid al-Adha, one of the most important festivals in the Muslim calendar.
Walden noted that diversity and inclusion is "in Verizon's DNA," with 59% of the company's workforce composed of women and ethnic minorities.  Walden went on to say that a commitment to diversity is critical to the future of Verizon's business and begins at the top – where seven of Verizon's 12 Board members are women or people of color.
The event concluded with Walden lighting a ceremonial lamp signifying the start of Diwali, and a cultural dance performance by children of Verizon employees.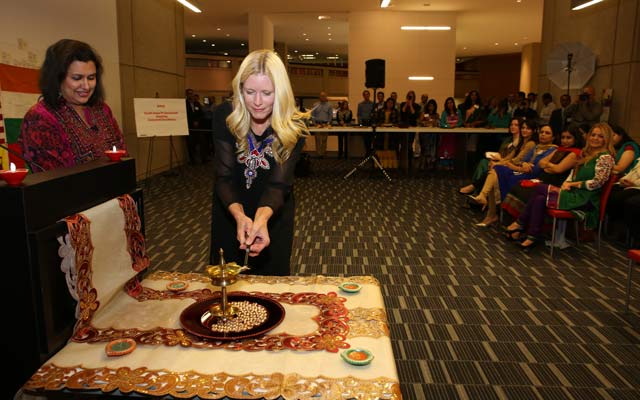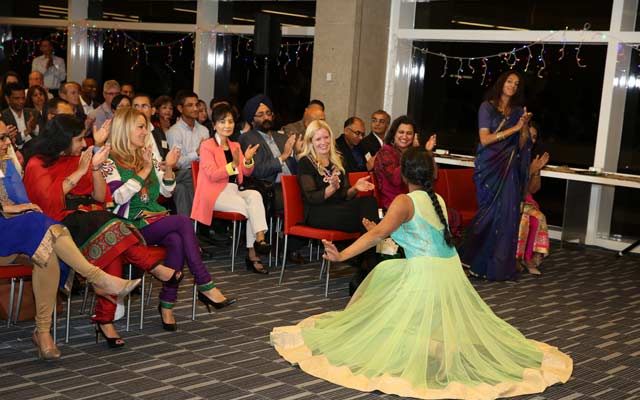 The observance was organized by SPICE (South Asian Professionals Inspiring Corporate Excellence), one of 10 employee-led volunteer employee resource groups (ERGs) that support the company's business initiatives focused on diversity and inclusion and is the most recent cultural engagement recognizing employees' rich heritage and contributions. Earlier this year, CITE (Consortium of Information and Telecommunications Executives) put the spotlight on African Americans in tech during Black History Month. In October, the company celebrated Hispanic Heritage Month in which Diego Scotti, executive vice president and chief marketing officer for Verizon delivered the keynote address.
Thousands of Verizon employees belong to ERGs, which foster professional and personal growth, and community involvement. ERGs empower employees through mentoring, leadership training, professional and personal development seminars, and networking events. ERG community outreach includes mentoring at-risk schoolchildren, and collecting and donating school supplies to underserved students or clothing to domestic violence shelters.
As Verizon Chairman and CEO Lowell McAdam recently told Diversity Inc, "A diverse workplace is one of Verizon's biggest strengths as a global innovation leader. Our employees' unique backgrounds and perspectives are key to our success in delivering technology solutions that create value for our customers, shareholders and society."