Sports Safety: How Tech Helps Educate About Sports Related Concussions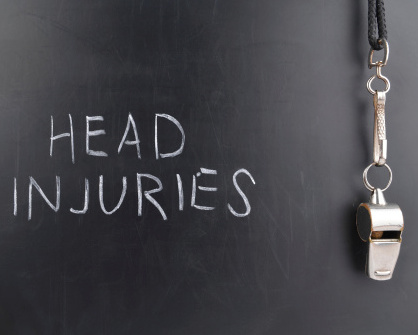 Hard hits on the playing field have led to increased sports safety discussions about concussions and other brain injuries off the field.
A former college football player, Travis Sterling, now owns Sterling OSPT in Pella, IA. He is a physical therapist, certified strength coach and board orthopedic specialist who says technology now plays a key role in diagnosing, monitoring and dismissing concussions in players. He recently launched an app designed to educate parents, coaches and others about concussions.
"I first posted a YouTube video on our website, then discovered that whenever a player gets a concussion, parents are flustered on the sidelines—and rightly so," Sterling said. "We created the app to help parents once they're home with their player and can't remember what to do or what the signs and symptoms are."
Sterling's app also links to an app from the Centers for Disease Control, which details the symptoms of a concussion and explains how to spot and treat brain injuries.
"The technology gives parents, grandparents and athletes easy access to concussion information," Sterling said. "I always tell parents and coaches that the more information you have, the better, which is why our website and app are interactive. It seems that everyone has a smartphone these days, so people relate to delivery of information with this technology."
Sterling added that technology can also help parents track when they administer medication and record symptoms.
"It can be in a notebook, but smartphones have various ways to document this information. If it's a super serious concussion, keeping track of this information daily allows us to give advice as the player heals," Sterling said.
Sterling recommends asking the following questions if a concussion is suspected:
Are the pupils dilated or uneven?
Are they throwing up?
Are they confused?
Is there short-term memory loss of recent or past events?
Are they acting abnormally for their personality, as in a quiet kid all of a sudden is laughing inappropriately or an outgoing person now suddenly quiet?
"As a parent, it makes you nervous when you watch your kid struggle with a concussion. They really want to play, but they can't," he said. "The latest research helps us know better how to treat players with concussions, and technology helps everyone stay on top of sports safety."
Like what you've read? For more stories about how technology enhances our lives, subscribe via email or RSS in the left sidebar.