St. Louis Black History Month Essay Contest Winners Announced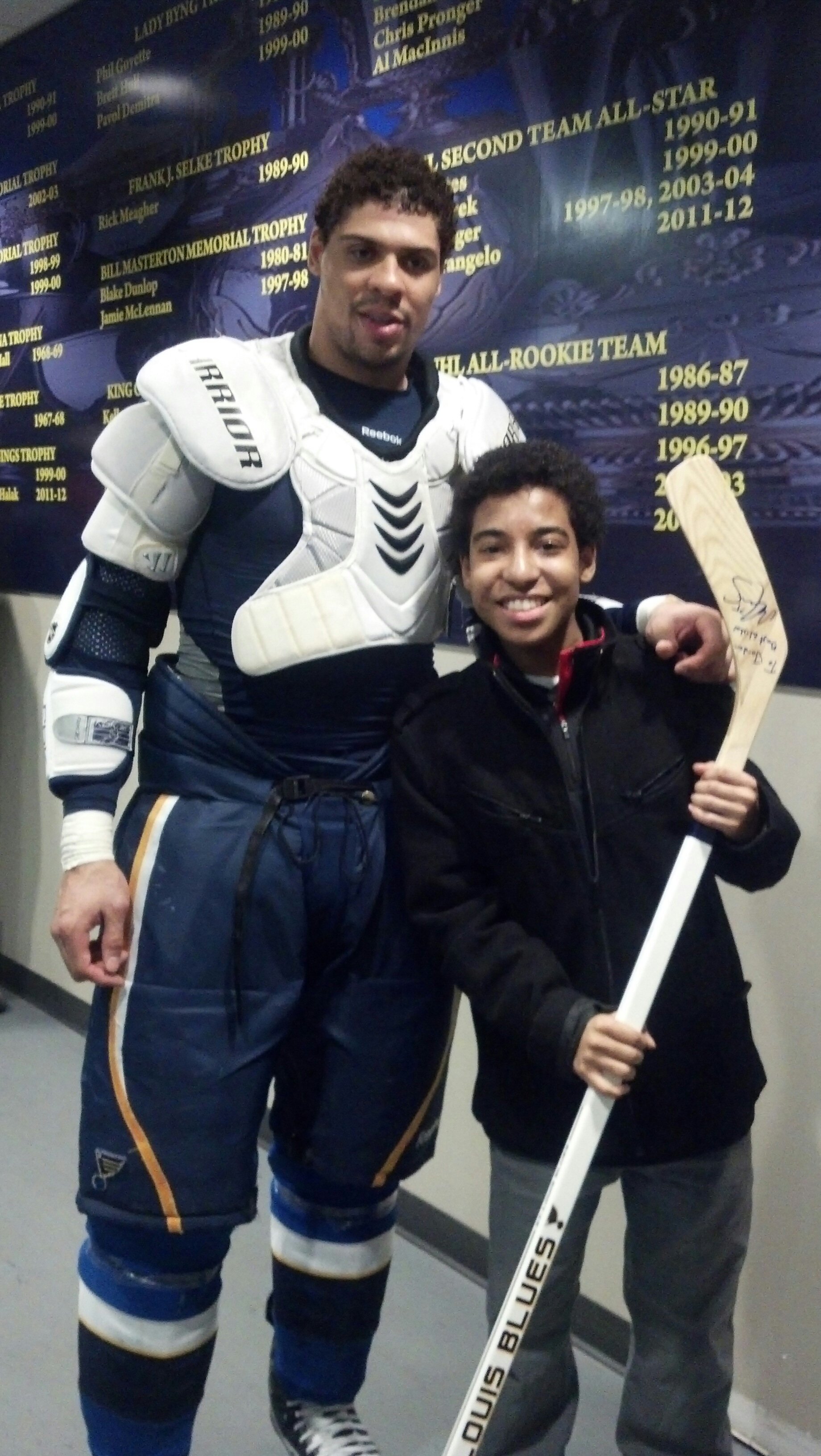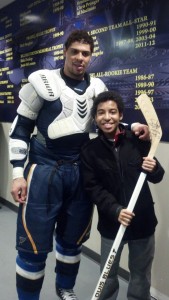 We are proud to announce the winners of the Black History Month Essay Contest that Verizon Wireless co-sponsored with 100 Black Men of Metropolitan St. Louis.
The first place winner was Jordan Mosley (pictured above with St. Louis Blues player Ryan Reaves), a senior at Cardinal Ritter College Prep. Courtney Walker, a senior at Belleville East High School, earned second place and fellow Belleville East student Xavier Williams finished in third place. Students were asked to write on the topic of "How would Harriet Tubman, Frederick Douglass or Dred Scott use today's technology (smartphones, tablets, social media, etc.) to further their cause?"
Here's an excerpt from Jordan's winning essay:
"In the case of Harriet Tubman, leading slaves through night in the 1800's was certainly an arduous and risky undertaking. The lack of navigation technology forced her to rely on celestial markets to guide her in her voyages to the north. Today, with the advances of GPS technology, she would be able to plan much more efficient and accurate journeys."
During a ceremony to honor the winners, Jordan said "I was going to print out my essay, but I thought about the subject and decided it would be more appropriate to read it from my Galaxy Note II…powered by Verizon Wireless' lightning speed 4G Network."
Each winner won a 7" Samsung tablet from Verizon Wireless, 4 tickets to a St. Louis Blues hockey game and the opportunity to meet Blues forward Ryan Reaves, an African-American hockey player. They were also honored at an awards banquet in mid-March.
The essay contest was part of a High School English program in select public and private schools in the greater St. Louis area.
Congratulations again to Jordan, Courtney and Xavier!
For more Verizon Wireless news, subscribe via RSS feeds in the right rail.