Storm Chasing & Saving Lives in The Age of Tech

This is a guest post from Joseph Cooper, a meteorologist at BAM Chase LLC.
Hello everyone! My name is Joseph Cooper, and I have been a storm chaser for nine years. Storm chasing is an incredible and exciting experience. However, it can also be a very dangerous one! Severe storms produce large hail, damaging winds and tornadoes, all of which can be life threatening. But through the use of mobile Internet, smartphones and tablets, pursuing these deadly storms is safer.

The use of mobile Internet allows me to access important radar data when I am in and around dangerous storms — no matter if I am accessing it through my laptop in the BAM Chase truck, or just my Samsung Galaxy tablet.
Verizon's reliable data and cell phone coverage allows us to stay connected to life-saving products, but also keeps us connected to local media sources who use BAM Chase's LIVE storm chase stream to help warn the public about dangerous storms. Using Verizon's 4G LTE speeds, we stream storms live from the field to FOX 59 in Indianapolis. Our work not only provides the public a real-time view of what's going on, it keeps TV meteorologists informed, as well.
At last year's Indiana Storm Chasers Convention, we also discovered that most chasers who attended rely on the Verizon Wireless network to do their storm chasing work.
While the data is necessary to keep us safe, one of my favorite uses is just to update social media while I'm in the field. I am a Facebook, Twitter and Instagram addict. Posting pictures, statuses and updates can be a little time consuming, but the Samsung Galaxy Note 3 allows me to do all those things and not get overtaken by the storm. And with the Note 3's 13-megapixel camera, I know my pictures are going to look great!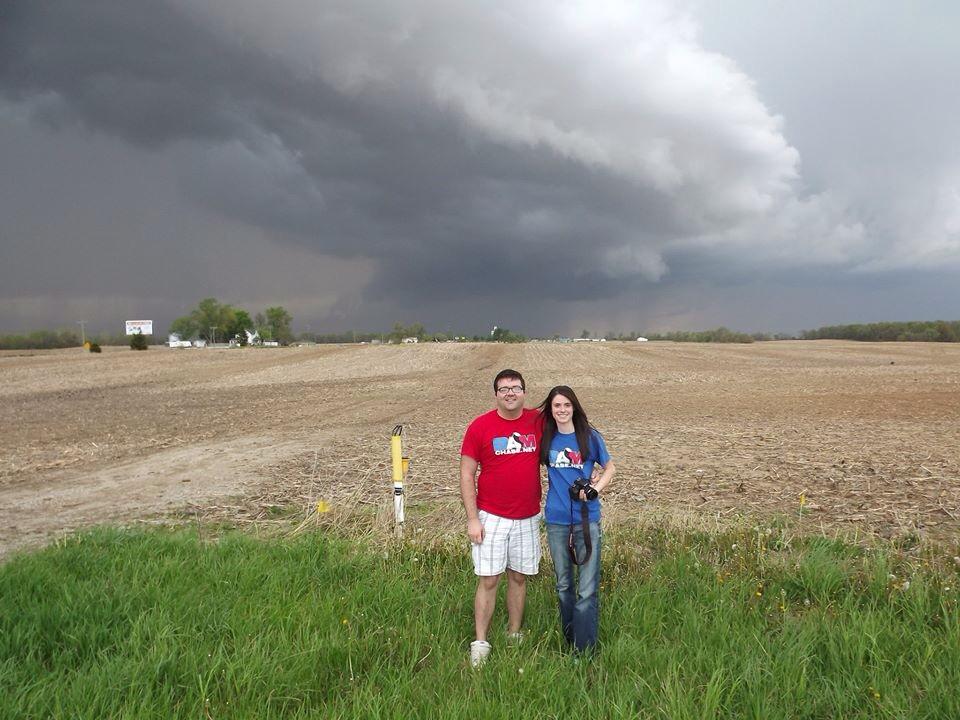 If you are interested in storm chasing, you can follow BAM Chase LLC on Facebook and Twitter.
For more Verizon Wireless news, subscribe via RSS feeds in the right rail.