Strengthen a Community by Shopping Small This Saturday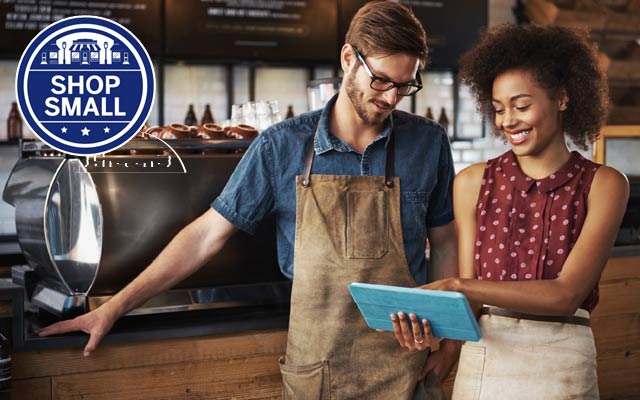 The holiday shopping season is set to kick off. As you are searching for that special gift, don't forget the little guys.
Small businesses are an essential driver of the U.S. economy. According to the SBA, small businesses have provided 55 percent of all U.S. jobs and 66 percent of all net new jobs since the 1970s.
Verizon Small Business is proud to once again support Small Business Saturday (Nov. 29), a national movement urging shoppers to opt for making purchases at local retailers. Shopper support helps to create jobs, boost the economy and strengthen communities.

How Verizon is Supporting Small Businesses All Year Long:
Periodic small business webinars feature guests like Daymond John from ABC's Shark Tank, and personal finance expert Jean Chatzky, who share tips to help small businesses grow.
Small business advisor tools can help owners find apps to boost productivity and more. 
Small Biz Rewards program allows customers to earn points by simply using Verizon services.
Verizon Small Business was ranked "Highest in Customer Satisfaction with Very Small Business Wireline Service" in the J.D. Power "J.D. Power 2014 U.S. Business Wireline Satisfaction Study"sm.
Thank you for supporting your local businesses and happy shopping!