Students Using Green Dot Training to Establish Culture of Safe Relationship Behavior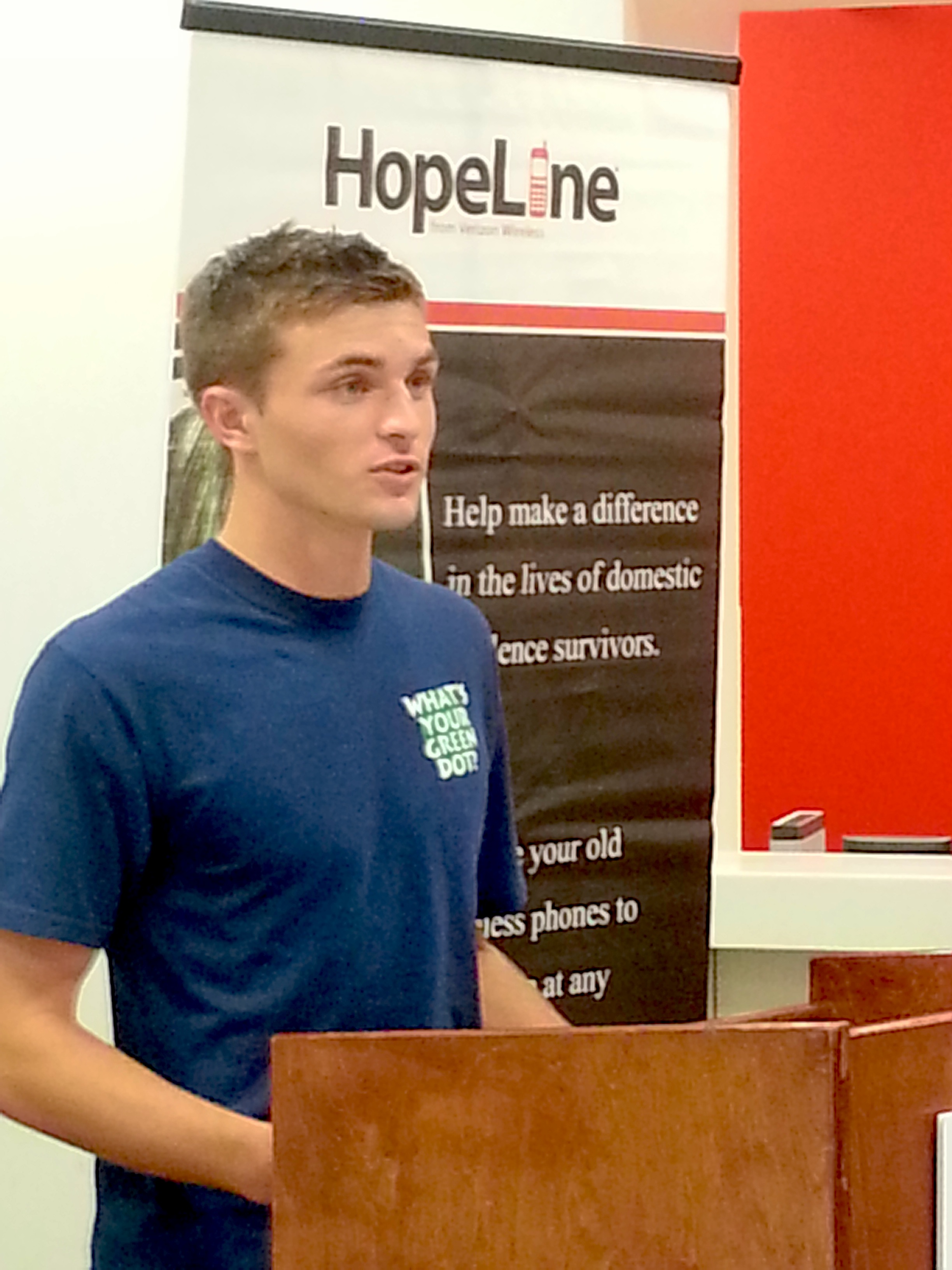 Logan Rauck, a junior at Our Lady of Providence High School in Clarksville, IN, remembers walking down the hallway at school as a freshman, and feeling powerless to do anything as a group of popular girls tipped the books out of the hands of another student.
"It's one of the things I really regret in life – that I didn't respond," Logan said.
But after participating in two years of "Green Dot" training aimed at helping peers create and foster a culture of safe relationship behavior, Logan felt confident to step in recently when a friend in class was teasing another student. When the victim stepped away, Logan called his friend out on the teasing. And when the other student returned, his friend apologized.
"That felt really good," Logan said.
Logan was speaking at a news conference where Verizon Wireless announced more than $55,000 in HopeLine® from Verizon grants to expand Green Dot training previously funded by Verizon at three schools in Kentucky and Southern Indiana to an additional four schools in the region. The new grants went to the Center for Women and Families in Louisville and GreenHouse17 in Lexington, both domestic violence organizations that are certified to provide Green Dot training. With these grants, Verizon has given more than $127,000 in grants for Green Dot training.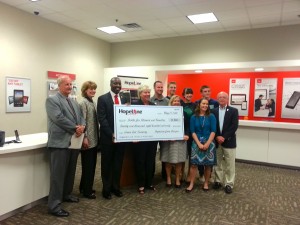 The Green Dot etc. program, developed at the University of Kentucky, is the only domestic violence prevention program to focus on the bystander, instead of the survivor or the perpetrator of power-based violence or bullying. Green Dot trains high school students and other individuals as peers and cultural influencers in behaviors that help establish intolerance of violence as the norm. While a red dot might be an act of violence or a choice to tolerate it, a green dot is any behavior, choice, word or attitude that promotes safety and communicates that violence isn't acceptable.
"We've all seen situations where we thought something was off, and then did nothing about it," said Center For Women and Families Green Dot Coordinator Lori Droege. "That's where Green Dot comes in. The training gives bystanders tools and strategies to use, and helps them find ways around their own unease so they can replace red dots with green ones."
To learn more about the Green Dot program and how you can be certified to provide training in your area, visit www.LivetheGreenDot.com.
For more Verizon Wireless news, subscribe via RSS feeds in the right rail.