Sustain a School: Plant a Tree With Verizon Foundation & Keep Indianapolis Beautiful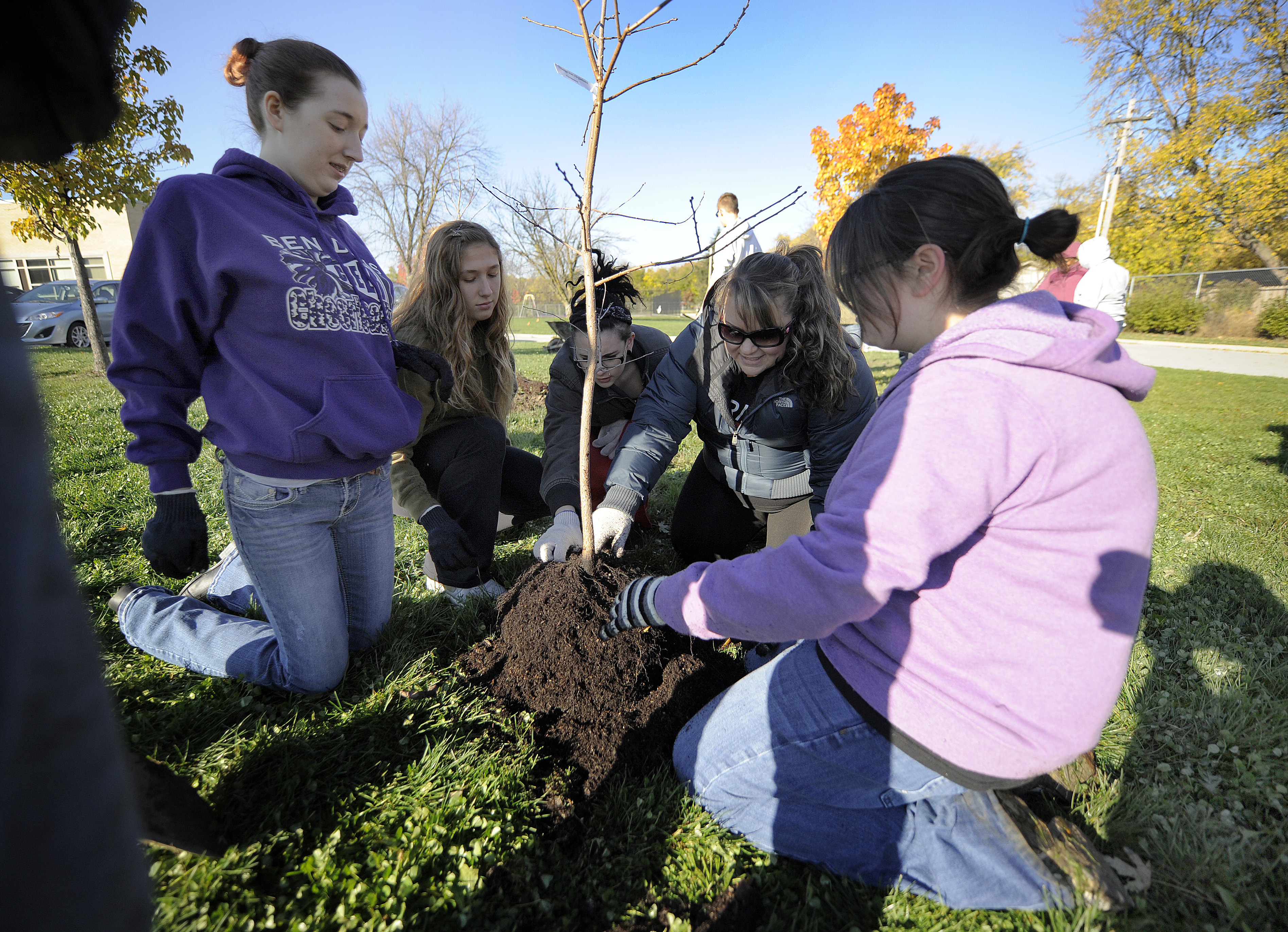 In a living lab on the far west-side of Indianapolis, high school students are learning the value of the natural elements around them with the help of Verizon Wireless employees and a Verizon Foundation grant.
About a dozen Verizon Wireless employees from around the city teamed up with the ECO Club at Ben Davis University High School to dig in and get busy planting trees and expanding a living lab garden.
Tree planting on a sunny November day was a great break from the retail hubbub for our employees who donated their time to participate. And the project was great fun for the students making a difference on this campus.
The tree-planting program is part of the Keep Indianapolis Beautiful's KIB Clubs, in which students and teachers get to know nature close-up through projects such as tree plantings.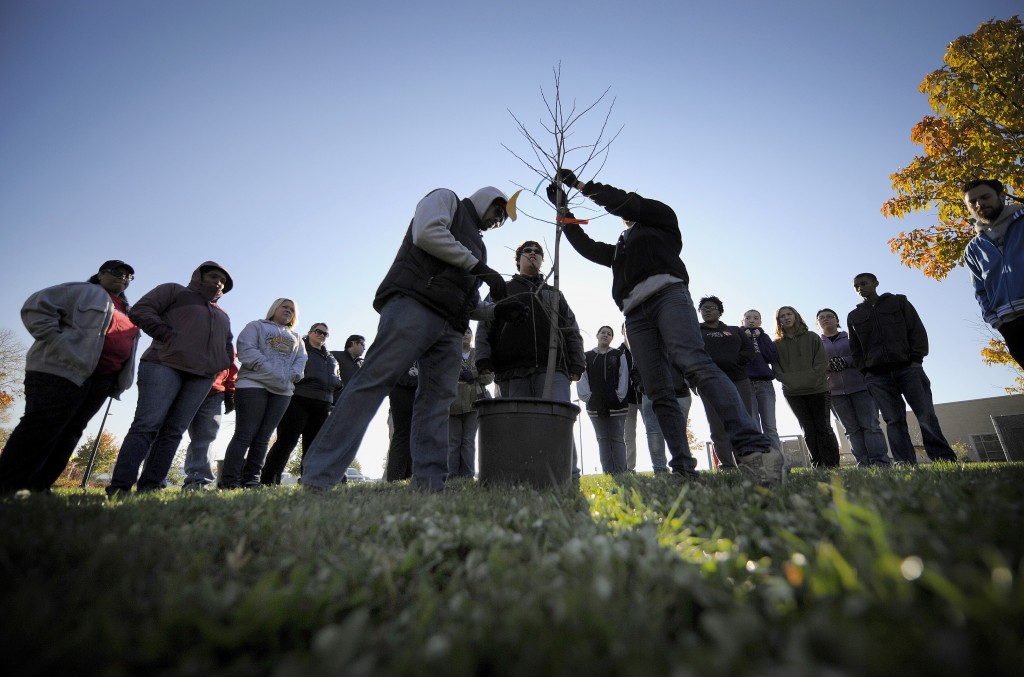 Since 2006, more than 36,000 trees have been planted in Marion County through Keep Indianapolis Beautiful – many of those through student clubs sponsored by local company grants.
At our partner high school, we helped plant 13 fruit trees – all given names by the student-employee teams.
Jenny Byrd, a manager at our Castleton store, dubbed the 4-foot-tall witch hazel tree "Antoine Oliver" with her team. Students also were serious about making sure their trees would prosper once planted, noting how deep the holes should be to match the main root.
Teacher Patrick Burtch is the club's sponsor. In the past two years, his club has planted 35 trees on the campus, started a recycling program and organized a veggie garden that his students seasonally cultivate and harvest.
Burtch said programs like these would not be possible without company sponsors and well organized outreach by Keep Indianapolis Beautiful project managers.
Sophomores Cheyenne Snyder and Alexis Shinault said the club is a great fit for them and they're learning more about how to appreciate their vegetables by watching them grow.
As preschoolers came out to check out the work that was winding down on their morning walk, teachers advised them to "be gentle" as the little ones marveled at the trees and touched the face-level branches and leaves.
We're proud of our employees who donate time for community projects like this partnership in Indianapolis. If you'd like to learn more about beautification programs in your communities, visit the Keep America Beautiful website.
For more Verizon Wireless news, subscribe via RSS feeds in the right rail.