Tagg Pet Tracker: Keeping Your Dog Healthy & Safe With Tech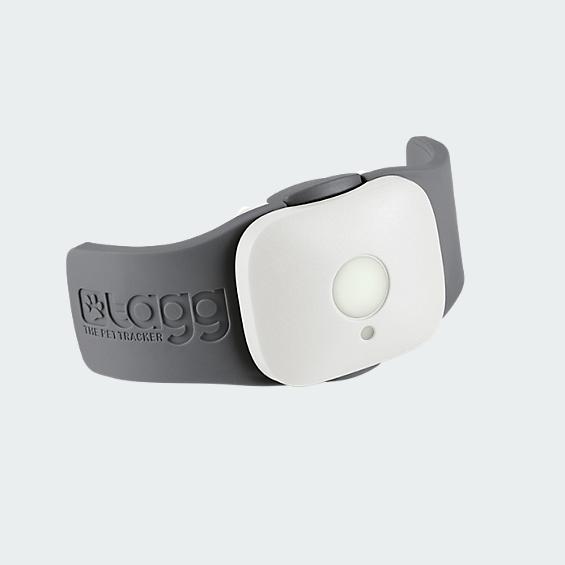 This is a guest post from Jenna Hatfield, blogger, dog owner, mother and fitness enthusiast. She writes about these topics on her blog, Stop, Drop and Blog. In addition to tracking her dog Callie's fitness, Jenna is tracking her own running efforts using the Fitbit Force from Verizon Wireless.
We live in the last neighborhood before the country starts. It's really great for owning a dog, especially a larger dog like our 18-month-old German Shepherd named Callie. We walk on the country road to give her exercise. We let her off the leash to chase a ball in a field we've been given permission to use. And, you know, she chases after rabbits and deer and squirrels and the wind...which, okay, maybe that part isn't so great. She is very active, so we have to keep track of her.
Which is why I love the Tagg Pet Tracker.
You snap the GPS tracking device on your dog's collar, plug in the home station (also used for charging) near a place she usually hangs out or sleeps, and once you set up your account online, you're treated to a number of great features. Here are the two I like the best:
1. Activity monitoring. It's winter. It's cold. At the beginning of this week, it was really cold with a windchill of -32 degrees. I will admit that I did not take the dog on her daily walk on either of those frigid days. With the activity tracker set to Medium (which is most dogs, including the German Shepherd breed) with a goal of between 225-350 points, I could tell that I needed to play tug of war with her in the house, chase her down the hall and generally play with her so she reached her activity goals for the day. It's always harder to exercise a dog in the winter, especially a bigger one, so I loved having easy access via the smartphone app to see how much more she needed to do for the day.
2. Pet tracking. When you set up your online account, you set your "Tagg Zone" around your home and the docking station. I set our zone rather narrow, as I don't even really like her to be in our neighbors' yards (because we are polite dog owners!). If she exits the zone, I get a text message. I can then easily open the app, select "Start Tracking" and voila, I can find my dog in minutes. Even if you have your dog microchipped, you're not afforded that tracking feature. I love this, especially because the deer have been frequenting the neighborhood to forage for birdseed in our backyards. She didn't chase any during the time we've had the Tagg, but I know it's coming. Those deer are tempting!
Thanks to the Tagg Pet Tracker, I love knowing our dog is getting enough exercise and she can be quickly and safely found if she decides to get some more exercise by chasing after the local wildlife. Callie doesn't care too much. She just wants to play.
For more Verizon Wireless news, subscribe via RSS feeds in the right rail.