Solar Cars Heighten Technology to Out-Smart the Competition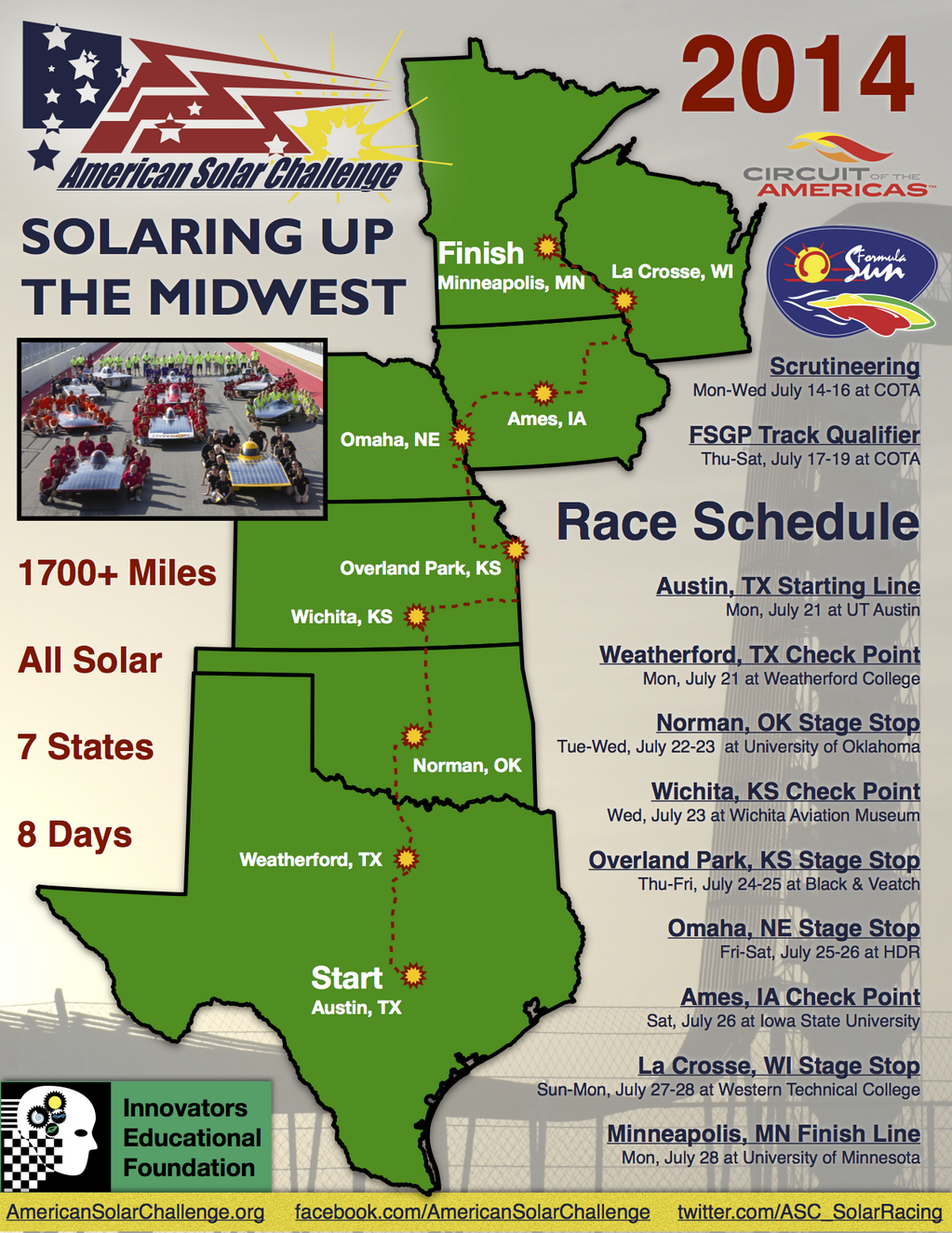 For 11 days this summer, more than 20 solar car teams from around the world gather to race against the sun—or with it—depending on how you look at it.
The Formula Sun Grand Prix taking place July 18-20 at the Circuit of The Americas in Austin, TX is a three-day race that is a test of strategy, acceleration, braking, handing curves and the heat that is infamous in Texas summers.
Following the Formula Sun Grand Prix, more than 1,700 miles will be covered by the teams as they race across the U.S. to the finish line in Minneapolis, MN for the American Solar Challenge.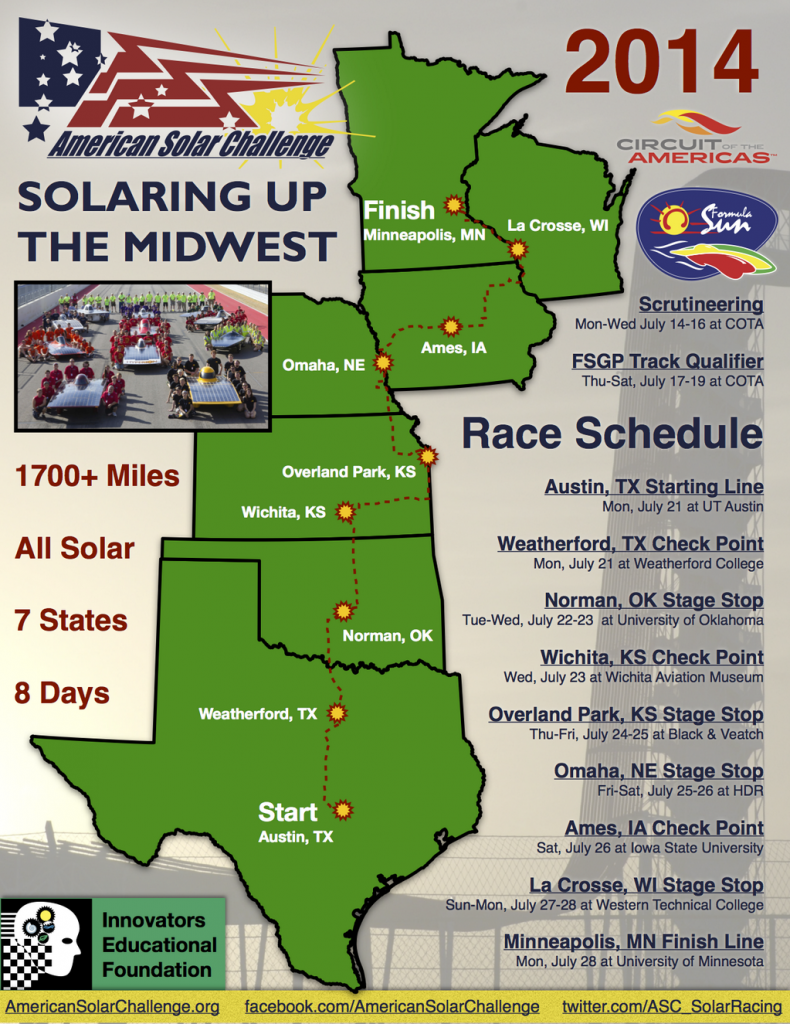 Solar cars are built to run on 100% sun light, so aerodynamic ability and lightweight frames are essential factors to each car's success.
Iowa State University's Team PrISUm will be making an appearance in their new car, Phaëton, as they continue to be the only team that has built and qualified for every cross-country American solar competition in history.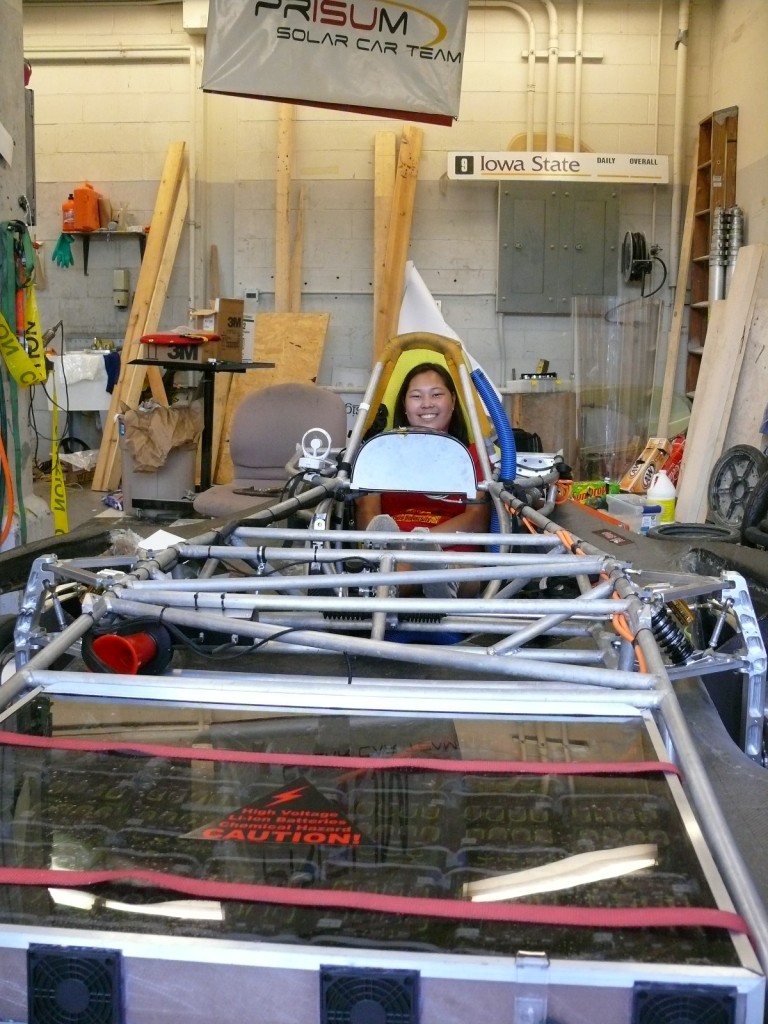 "The vehicle is special because it takes the advantages of our past car's reliable electronics and mechanics, for which we won awards for in 2012, and adds reduced weight, reduced aerodynamic drag and increased battery life," said Logan Scott, Team PrISUm's project director.
The team itself is also pretty special; former members of Team PrISUm have gone on to work for prestigious companies such as Space X, NASA, Boeing Co., and Caterpillar—and those are just within the last two years.
Team PrISUm will be relying on Verizon's expansive 4G LTE network for communication needs during the race from Austin to Minneapolis using MiFi Jetpacks.
To see updates from Team PrISUm's journey in Austin and across the U.S., follow Iowa State's Team PrISUm (@Team_PrISUm) and the American Solar Challenge's account (@ASC_SolarRacing) on Twitter and use the official hashtag #asc2014. Team PrISUm is also on Facebook and YouTube with more videos, images and updates.
Team PrISUm is set to participate via Google Hangout two dates throughout the journey to answer questions and discuss the days' events. The tentative dates are Friday, July 18 and July 25 at 8 p.m. CST, but are subject to change, so be sure to check for updates on Twitter.
Following the completion of both races, look for a recap here from Team PrISUm!
For more Verizon Wireless news, subscribe via RSS feeds in the right rail.