Tech Check In With Kansas City Fitness Program Bloggers: All in a Day's Workout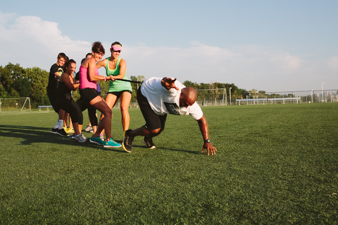 It's time to check in with our fitness-focused guest bloggers ElRoy Carr, Tony Bevis and Kelly Cook who are all part of the Kansas City Fitness Program. They've been continuing to work on their fitness day in and day out, all while incorporating technology. (Disclosure: We loaned them a Jawbone Up24, a Fitbit One, a Runtastic Heart Rate Monitor and a Fitbit Aria Wi-Fi Smart Scale).
ElRoy Carr – Personal Trainer
"The past couple weeks have been busy for me, to say the least. I've been getting to the gym around 4:45 a.m. and leaving at 7:30 p.m. Last week I was working and training clients and walked 23,000 steps. I didn't even work out that day and clocked that many steps. I really like that the Jawbone Up24 is my daily reminder of what's going on with my sleep and fitness goals. I concentrate so much on helping other people get in shape that I sometimes forget to think about my own fitness goals."
"In other news, the Jawbone Up24 has been a great conversation starter when people see it on my wrist. First they think it's a watch or bracelet, and then I explain to them what it is and what it does. I like the style of the Jawbone Up24, and I color coordinated it with a few of my outfits last weekend."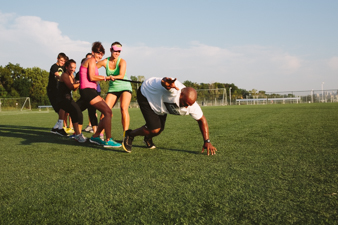 Tony Bevis – a.k.a. Coach B
"Along with the Runtastic Heart Rate Combo Monitor, I've also incorporated the Fitbit One into my tech mix. I've really enjoyed the different statistics and readouts it's been giving me. My top tip for using this accessory is to clip it on to your shirt instead of putting it in your pocket as it sometimes can slip out."
"I announced in the last post I've committed myself to running a half marathon on April 26. I ran 4.43 miles on the treadmill last week, and my Fitbit captured all the action. That same day, I logged 16,807 steps, climbed 13 floors and scorched 4,466 calories! It was a good workout day for me. However, I'm really looking forward to Kansas City coming out of its current deep freeze, so I can get back to trail running."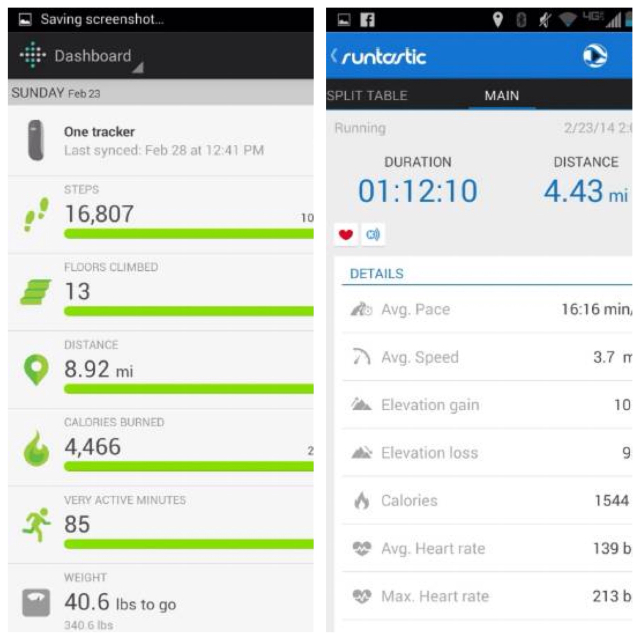 Kelly Cook – Weight Loss Superstar
"The Jawbone Up24 has been a great addition to my workouts and in a way has become my own little workout buddy. I love that it gives me inspirational tips based on my personal progress. For example, it gives me props for hitting my goals, lets me know if I need to step it up and gives me healthy tips to try out."
"I've set my step goal to 10,000 steps per day. I've calculated that 10 laps around my office are equal to one mile. Any chance I have to do a lap, I take it. I've also been trying to log some laps during my lunch break. I've found that making an effort to take extra steps here and there really add up."
We'll have one final tech check in with our Kansas City Fitness Program bloggers before the end of the month!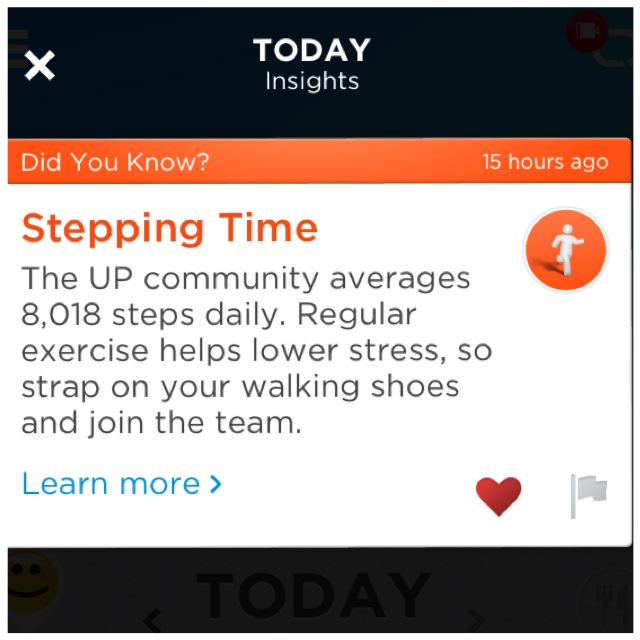 For more Verizon Wireless news, subscribe via RSS feeds in the right rail.