Tech or Treat: How Mobile Tech Satisfies Spook-Seekers
In Pittsburgh, it takes more than few creaky boards and well-timed screams to scare fright fanatics. After all, it's the birthplace (deathplace?) of modern horror. Carnegie Mellon University graduate George A. Romero shot Night of the Living Dead in nearby Butler, and supernatural gore has never been the same. So when it comes to haunted houses in Steel City, expectations—and spook factors—are high.
There's Terror Town in the city's Lawrenceville neighborhood, a 30,000 sq. ft. space of spine-tingling action, with what seems like never-ending terrifying mazes and gruesome props. Bethel Park's nationally ranked Hundred Acres Manor is the region's largest haunted attraction, with more than a mile of creepy scenarios straight out of your worst nightmare.
And for those who seek a truly terrifying experience, there's Pittsburgh's ScareHouse, repeatedly named among the scariest attractions in the country by the likes of the Travel Channel, CBS News, Good Morning America, Buzzfeed, USA Today, Forbes and many more. Working with some of the world's most talented and experienced scare experts—including Dr. Margee Kerr, who has studied the science of fear for ScareHouse since 2008—ScareHouse has crafted a dark, harrowing experience built upon humanity's deepest, darkest fears. ScareHouse's adults-only The Basement is known as one of America's most intense and notorious fear experiences, where touching, restraining and blindfolding is allowed and daring visitors can expect to be tormented, challenged and scared out of their mind.
But even after you've made it through the house—and your throat is still sore from shrieking at the top of your lungs—ScareHouse has found a way to give you a horror fix wherever you go. Enter the ScareHouse Podcast, a spook-filled conversation that brings the science of fear right to your mobile phone. The podcast features episodes on topics such as spooky costume design to recaps of the Midwest Haunters and Haunted House conventions. It allows you to listen to interviews with the ScareHouse cast and crew, as well as with other haunters, Pittsburgh icons, ghost hunters and alternative artists and performers.
And if you're still craving a visual thrill, ScareHouse's YouTube channel is regularly updated with behind-the-scenes interviews, creepy character clips, trailers and teasers and other videos that are just simply terrifying. Year-round haunt hunters and mobile techies alike will soon delight in Night Terrors. The app, set to be released in early 2016, aims to turn your home into a haunted house using innovative mobile tech. "The game takes advantage of every component in the device," explained developer Bryan Mitchell in the app's trailer. "The camera, the microphone, the LED, the accelerometer, the gyroscope, the GPS. Every part of your device will come together to fill your house with terrifying creatures, and turn your home into a survival-horror game."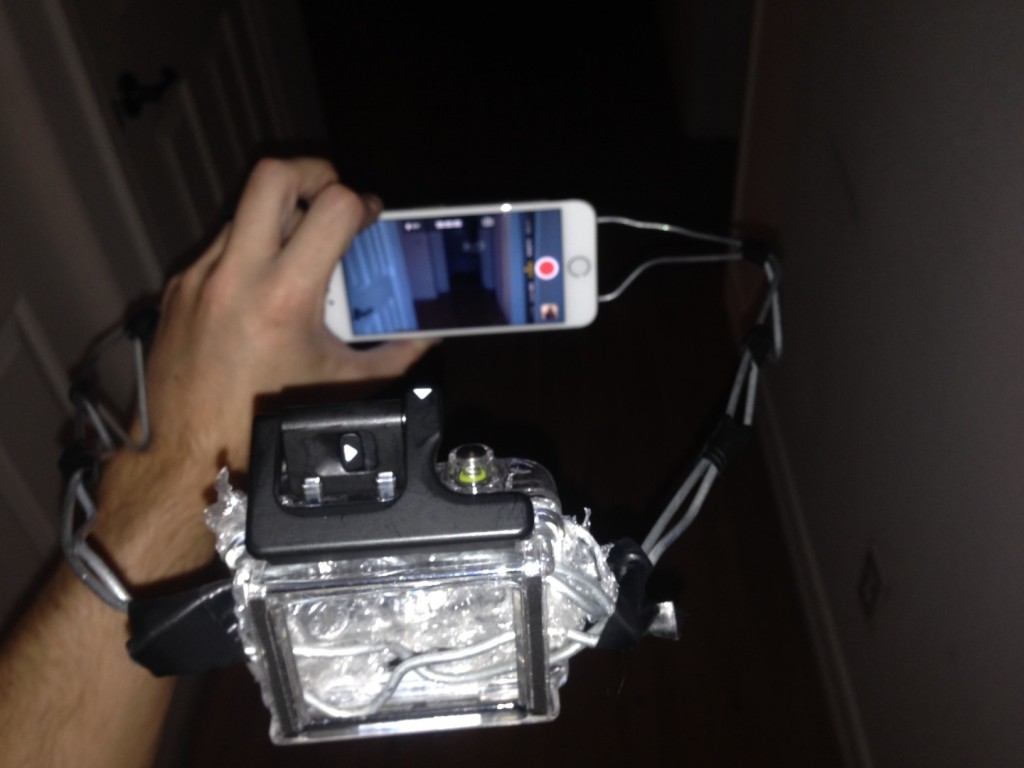 Are you a scare-seeker who just can't get enough of all that is spooky? Let me know how you stay scared via mobile technology by sending me a tweet – @MerrittLBliss.