Tech Tools to Help With the Daylight Saving Time Transition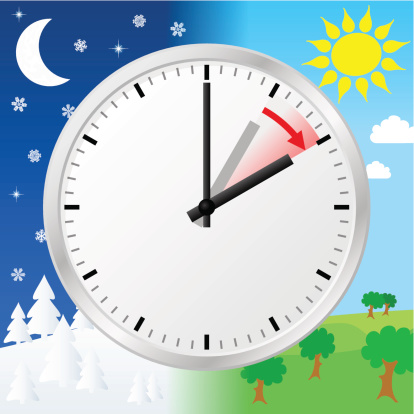 As we make the move to Daylight Saving Time, many of us will feel the effects of springing forward.
"The impact of Daylight Saving Time on a body is similar to jet lag," said Darla Klinger, lead sleep technician at the Avera McKennan Hospital & University Health Center's Sleep Diagnostic Center in Sioux Falls, SD. "However, there are steps we can take to counterbalance the negative effects of the time change."
Klinger recommends:
Gradually moving up your bedtime in 15-minute increments before the March 9 time change.
Sleep in a cool, darkened room.
Turn off electronics, especially the television.
Avoid drinking large amounts of liquid before bedtime.
"The body sleeps better in a 62- to 64-degree temperature range, and the lights flashing from a television are like strobe lights that keep your body in a lighter sleep mode," she said.
The following tech tools, available on smart devices, also can help at bedtime:
Relax Melodies: This app, voted one of the top best apps on Amazon, offers users a bank of 46 sounds and music to lull you to sleep, including white noise sounds, music melodies and customizable mixes.
Sleepbot/Sleepcycle: To see just how deeply you are sleeping, this app analyzes your movement, sound and duration of sleep. It includes reminders to go to sleep and an automatic alarm to wake up.
Sleep as Android: This smart alarm clock tracks your sleep cycle to wake you up at the opportune time according to your sleep pattern. It calculates your sleep deficit, snoring and deep sleep stages.
"Even adults should prepare for any anticipated change in a sleep schedule, just like when kids are working their way back into a school bedtime routine at the end of summer. It doesn't have to be a drastic change - a subtle shifting of your bedtime and minor changes in pre-bedtime habits can make a difference," Klinger said.
For more Verizon Wireless news, subscribe via RSS feeds in the right rail.