Tech Trendsetter Andrew Westberg: Bringing an Entrepreneur's Concept to Reality With MileTrackGPS
Tech Trendsetter Andrew Westberg: Bringing an Entrepreneur's Concept to Reality With MileTrackGPS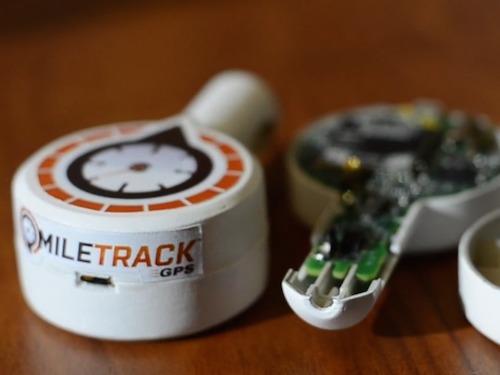 For Andrew Westberg, his idea of a simple GPS tracking device to create mileage reports has now gone from the garage, to the lab to real-time sales. MileTrackGPS has been a few years in the making, but is now well on its way to fulfilling customer orders offering a simple solution to pesky reports that scores of professionals need for work (and taxes).
Like many entrepreneurs, Westberg, an Indiana-based software development consultant, knew there had to be a better way to tackle one of his daily job annoyances: tracking mileage. He started with some simple apps, but felt there still needed to be a better connected solution that offered more precision and less opportunity for human error.
"I went to a start-up conference and got some feedback, but I knew the solution needed to be simple … and I knew I needed a wireless partner." Westberg went to every wireless carrier, but only Verizon responded with a meeting, then a series of meetings and finally entry to the company's Open Development Initiative certification process.
What he created is a pain-free and extremely simple plug-and-drive solution. His tracker is also a connected Internet device, or machine-to-machine (M2M) solution.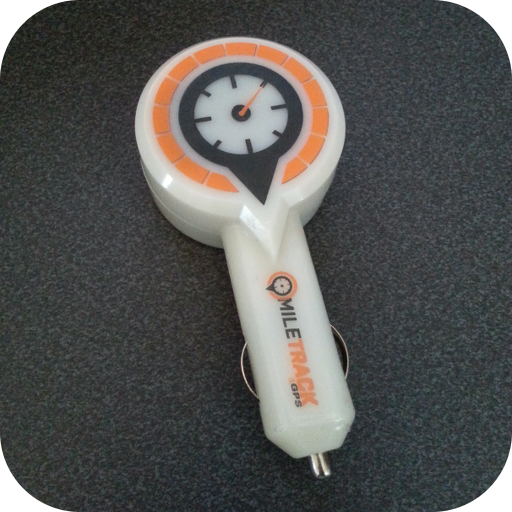 A small piece of hardware plugs into the car and tracks mileage. Users pull reports from a Web-based dashboard. The software also begins to intuitively track so it knows if repeat visits on the same route should be included or excluded for reimbursement – such as the weekly visits to the gym.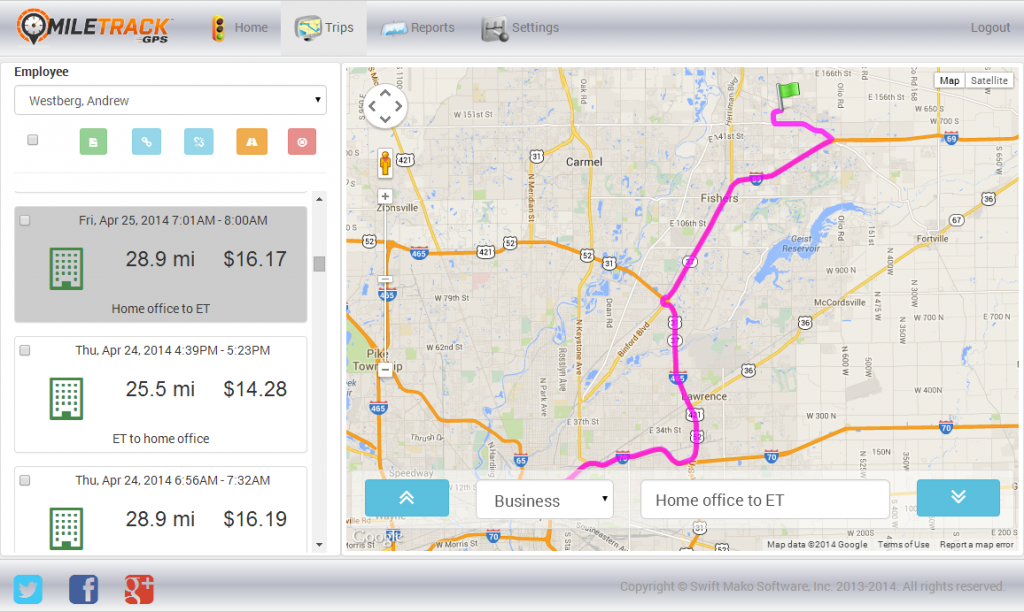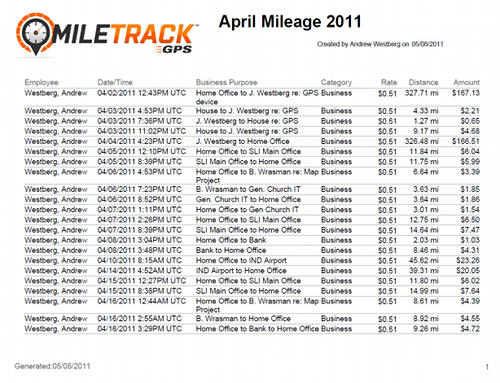 With Verizon as a partner, the device was also put through the rigors of certification testing, which means it is qualified to work exclusively on the secure and reliable Verizon network.
An early prototype of the device also was tested last year by a specific Indiana road warrior – a realtor. Wells Team agent Stacy Smiley said she's ready to make a purchase as soon as the first shipment of devices arrives in Indiana in August.
"The cool thing is I don't have to remember to stop and start the clock. I can't tell you how many times I've forgotten to do that," she said. Smiley easily drives 80 miles a day in her job and says the device will save her thousands of dollars in tax credits because of pinpoint tracking.
Purchasing MileTrackGPS is also an affordable option for mile-tracking road warriors who want flexibility without the long-term commitment of a contract. The costs include:
$150/hardware
$20/monthly access
$25/activation fee
For Westberg, the ability to work with Verizon gives him immediate ramp-up abilities, meaning he can promote the product via Verizon's national sales force and marketing teams. He likened it to working in a technical incubator, but without slicing off ownership to his business for an investment partner. He's still the boss.
"We can run fast with low overhead," he said. "I'm a big fish in a little pond, but it's nice to know I can bring a device to the table and have Verizon help me build it from the ground up."
Westberg's MileTrackGPS will be featured on "The INnovators," a special tech segment focusing on Hoosier entrepreneurs. The segment will be broadcast on Indiana television and radio stations via "Inside Indiana Business" this weekend. You can check show listings here.
For more Verizon Wireless news, subscribe via RSS feeds in the right rail.