Technology For Empty Nesters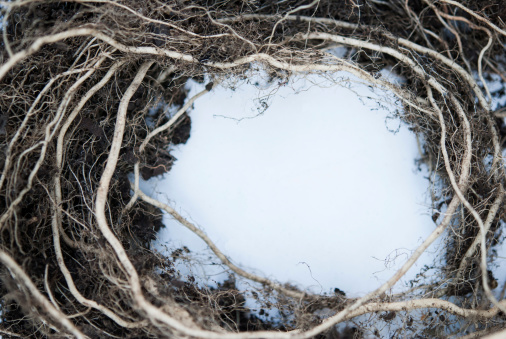 Colleges and universities are again populated with students on campus, which means for some parents, all the kids have flown the coop. For empty nesters, technology can help you become more adventurous, remodel now-empty rooms and keep in touch with your little fledgling.
Since you don't have to listen to "what's for dinner?" anymore, you can become more adventurous in the culinary arena and find those restaurants you've been dying to try, but knew your kid would hate.
Apps like Yelp and Urbanspoon can help you locate restaurants by neighborhood, cuisine or pricing, make reservations, compare restaurant picks with friends and see ratings and reviews from newspapers, bloggers and fellow diners. In addition, OpenTable allows you to view available tables in real time and make reservations at more than 20,000 restaurants in the U.S. and Canada. By making reservations through OpenTable, you can earn dining points that can be used for future meals at select restaurants.
Thinking that empty room could be the perfect workout room or guest bedroom you've always wanted? Apps like Behr ColorSmart and Benjamin Moore Color Capture can help get you started by finding the perfect shade of paint to use as a blank canvas for your redesign (for more on this topic, check out our recent decorating apps post). If you're looking for the best deal on that home gym treadmill or guest room bedding set, Amazon Mobile and RedLaser can help you compare prices on millions of products in stores and online.
Once you get that home gym up and running, there are several smart accessories to help you keep track of your fitness goals, like a variety of Fitbit smart accessories.
Even as the excitement of having all this spare time passes, parents can count on technology to help bridge the distance between them and their kids. We suggest these great ways to stay connected:
Video chats – Google Hangouts and ooVoo allow you and your children to stay in touch via video chat. Being able to still have that face-to-face communication can help you feel more connected than a quick text or phone call. These apps even let you connect to more than one person at a time. Now you can invite your other son or daughter who no longer lives at home to join the conversation, too!
Plenty of power – Sending your kid off with a mophie powerstation ensures they won't have an excuse for missing your call. This quick charge external battery for mobile devices provides a high output of power that allows for rapid device charging. A Jetpack MiFi allows your child to connect to the power of Verizon's 4G LTE network in the absence of a Wi-Fi signal, giving you even more ways to stay in touch.
Becoming empty nesters can be both challenging and adventurous. Taking advantage of your additional free time by filling it with hobbies and interests can help you transition into this next, exciting chapter of your life. So, embrace your empty-nester status and start your new adventure today!
For more Verizon Wireless news, subscribe via RSS feeds in the right rail.