Guest Post: Technology for the Farm Wife, Mother, Educator and Blogger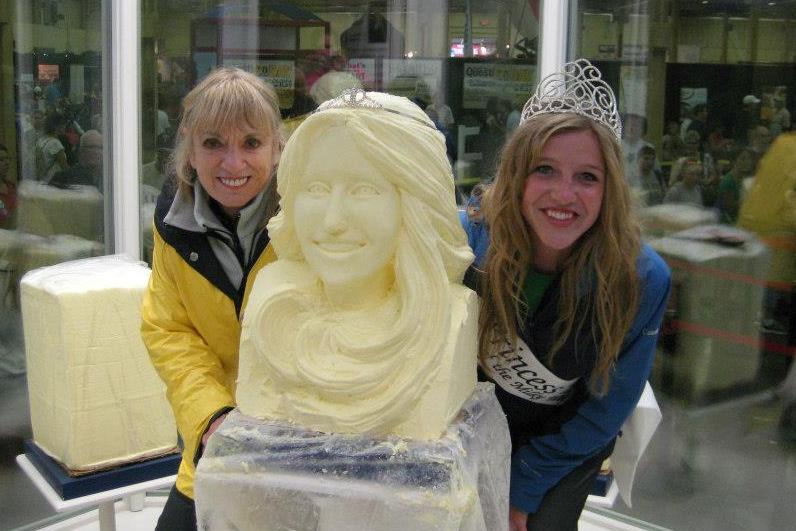 This is a guest post from Janet Bremer (@MyBarnyardView), a dairy farm wife and mother, as well as an educator and blogger. In this post, Janet discusses technology for the farm and how it can make life easier as a mom.
THIS DAIRY MOM'S HAT COLLECTION
Like most moms, I wear many hats. My hat rack includes nurse, teacher, janitor, mediator, and chef "hats." Along with these hats, my wardrobe also includes elementary school educator and dairy farmer hats as well. Some days I wear my "dairy farmer" hat to the Minnesota State Fair to volunteer in the Moo Booth, to talk dairy farming and answer consumer questions. Other days I wear my "judge" hat at the Fair to evaluate demonstrations given by Minnesota's 4-H youth.
I am willing to admit to all of you that I have a love affair with the Minnesota State Fair. I have been attending our State Fair since I was a baby, so it is not surprising that our daughter Sara was only five weeks old when she became a fair-goer. The sights, smells, sounds, and the food of the Great Minnesota Get-Together keep my family and me coming back for more.
While at the Fair wearing my "blogger" hat, I stash my iPhone – which is hooked up to the Verizon network - in my pocket to take photos for my blog, hop on Twitter to share my latest thought, or call or text my fellow dairy moms to see how the cattle judging is progressing. I share my family's favorite stops with my readers such as the Princess Kay of the Milky Way display, where twelve finalists each get their likeness carved from 90 pounds of butter. Some other favorite stops are the animal barns, the displays and with a cold glass of milk in hand; we take in much of the activities. The Minnesota State Fair app helps me keep tabs on all of the fun fair activities – a little secret to wearing my "mom" hat.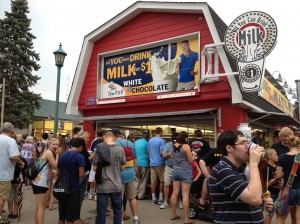 Last year I added a new hat to my collection – blogger. With a gentle nudge from Midwest Dairy Association, I launched My Barnyard View where I am able to combine my passions for educating and dairy farming by giving readers a glimpse of my barnyard and sharing the farm to food story.
You may have heard the phrase "Never say never." I was never going to own an iPhone, or an iPad. I was never going to use Pinterest, or Google+ or Twitter. I should have never said this, because as my hats changed so did my reliance on social media. Like the rest of you, I use my phone, tablet and Verizon Jetpack to make my life easier and more productive. Social media is critical to sharing my dairy farming story and adventures at the Minnesota State Fair. No matter which hat I'm wearing, thanks to Verizon, it's so easy to stay connected.
You can visit Janet's blog, My Barnyard View, to read her posts about how she sees the world both on and off the farm, as well as find out more about the barnyard blessings that make up the four things she loves the most: faith, family, friends and farming.
For more Verizon Wireless news, subscribe via RSS feeds in the right rail.