TechPoint Recognizes Innovative Indiana Tech Companies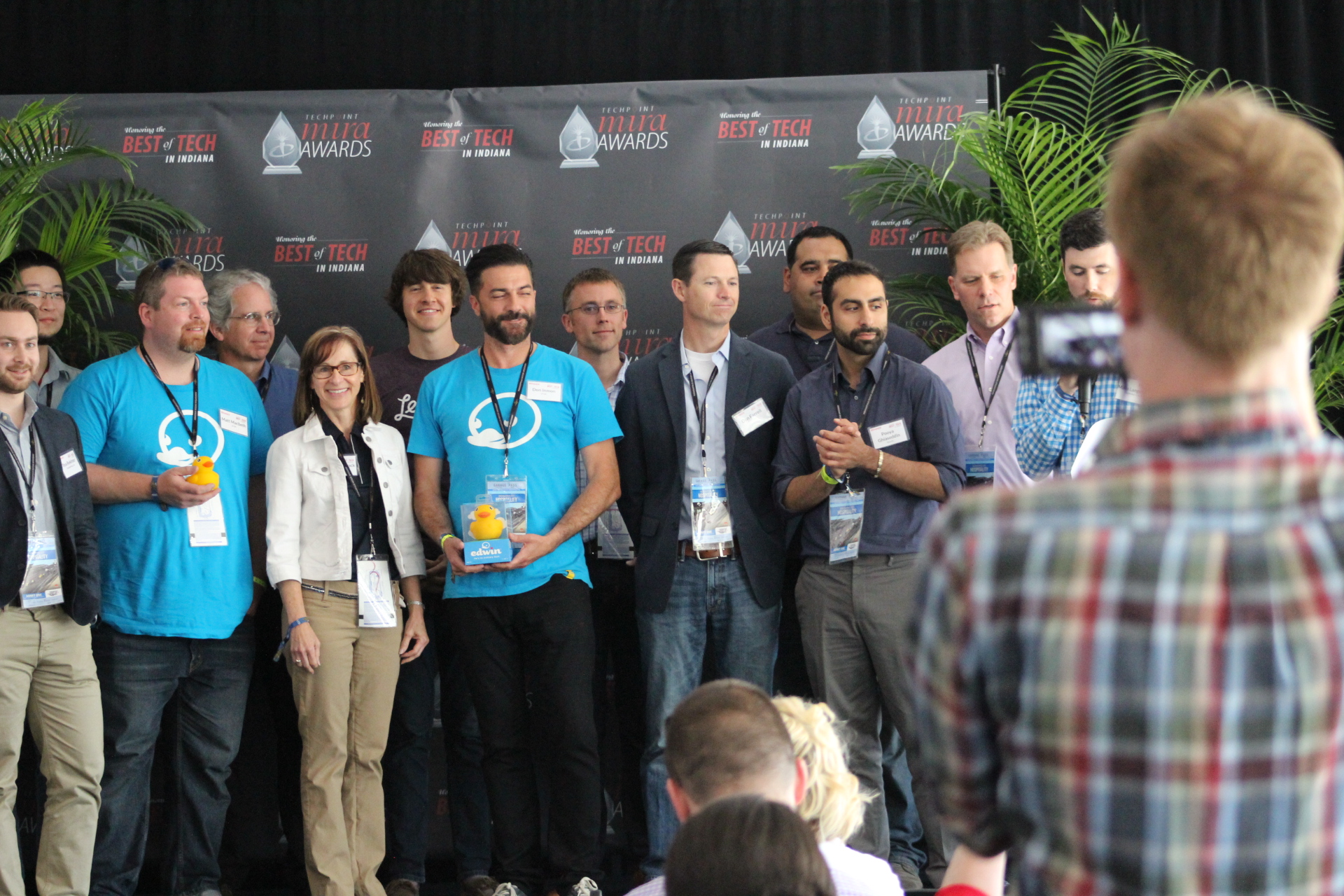 If you're a Mira award winner in Indiana, you're in the top circle of innovative tech entrepreneurs – from managing big data analytics to finding more responsive drug therapies for specific cancers. CEOs and founders of those elite companies filled a room at the Indy Motor Speedway with sponsorship from Verizon and with TechPoint in the lead.
As TechPoint CEO Mike Langellier explained: "A significant amount of job creation opportunities are right here in this room. The more we lift them up, the more our communities flourish." In the last decade, Langellier said 17 acquisitions and IPOs in Indiana unleashed $5 billion in market value. Verizon, he said, is one of those assets for tech companies.
Each year, TechPoint recognizes emerging tech companies. This year Verizon jumped in with Ice Miller to offer the inaugural 2015 Mira Awards Winner's Circle Event. Companies were matched with venture capital firms and investment banks in "speed dating" rounds, and founders were also asked to make their one-minute pitches to the entire crowd.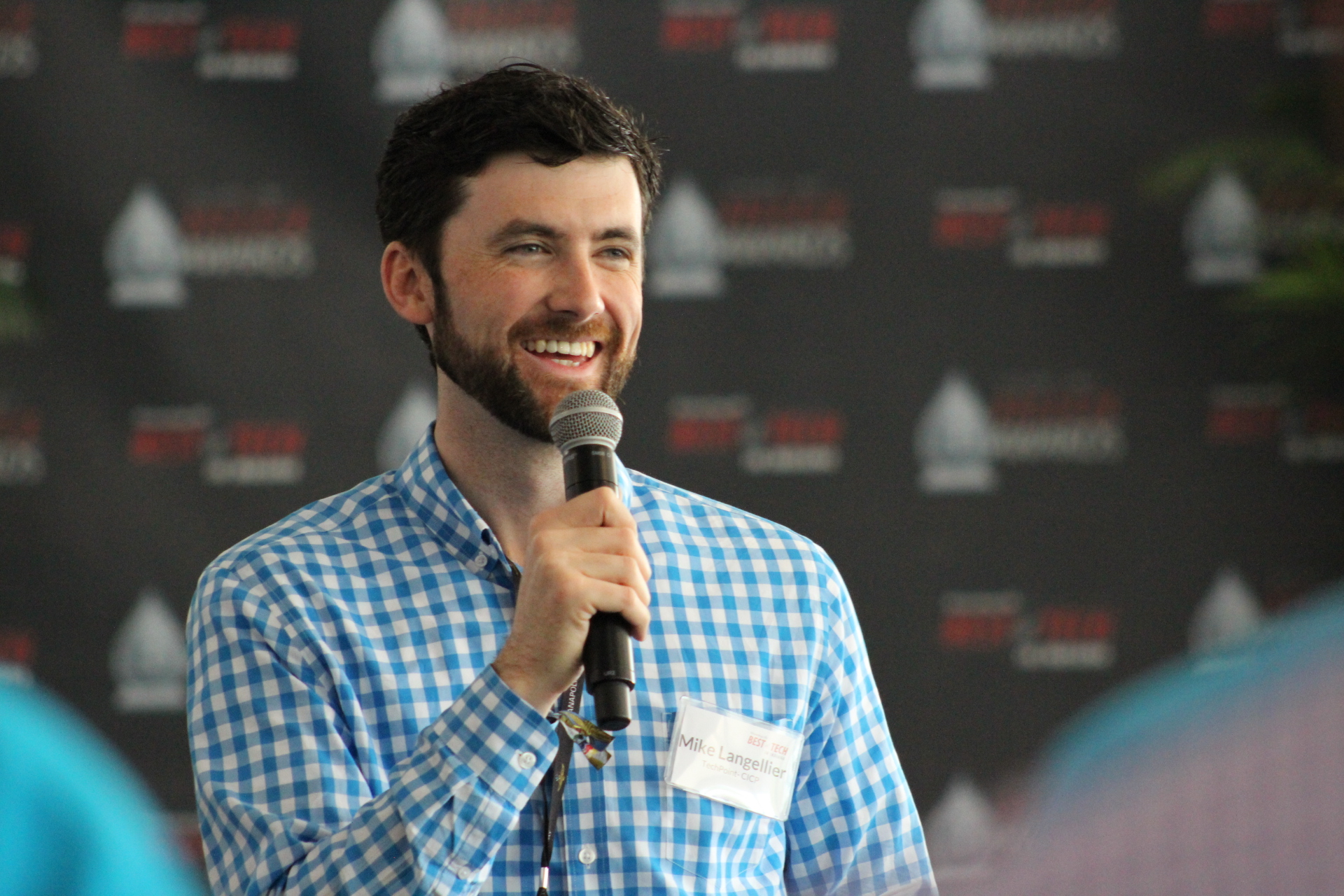 TechPoint CEO Mike Langellier speaks to the event attendees.
With racing cars in the background practicing on the oval, it was an appropriate setting that welcomed high-profile visitors. They included Allison Melangton, who organized the city's first Super Bowl, Eric Holcomb, who recently announced a bid for U.S. Senate, and Kent Anderson, vice president of business development at the Indiana Economic Development Corp.
TechPoint recognizes the top talent annually with Mira awards. And many of those winners are landing new clients and leads in Verizon's Partner Program. DoubleMap, based in Indianapolis, is an example of a company winning new contracts with Verizon's support. The company was recognized again this year as CEO Ilya Rekhter received a TechPoint Rising Star Award.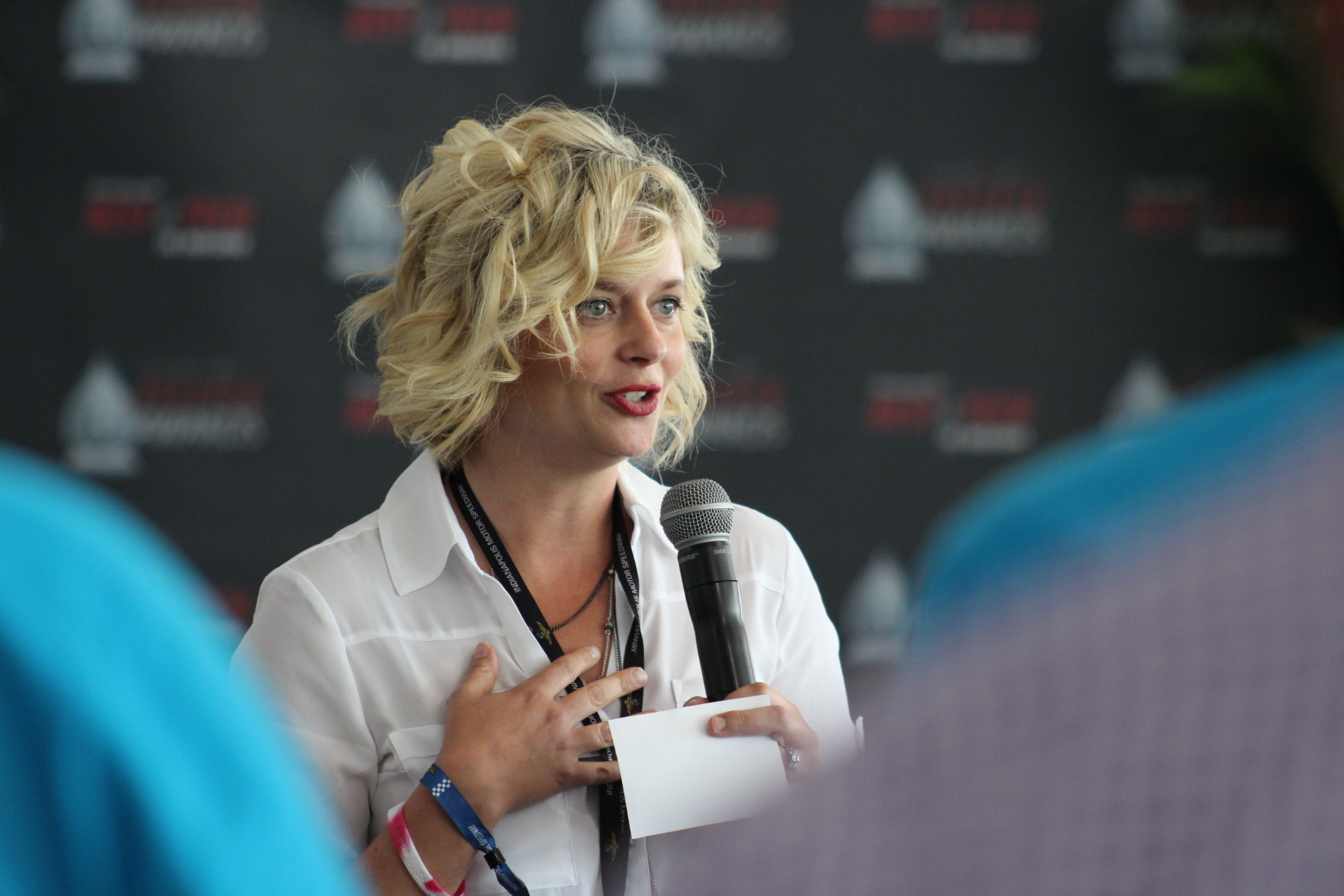 Verizon's Kristen Meehan welcomed the entrepreneurs to TechPoint and spoke about the Powerful Answers competition.
Verizon's Kristen Meehan also advised Mira companies of Verizon's Powerful Answers competition, which awards $6 million in prizes annually. She noted that a Hoosier was a recent winner. Just like with speed dating matches, she said, "Verizon's making a difference, and you can win if you put yourself out there with an innovative product."
Who knows what next year will bring?
For more Verizon Wireless news, subscribe via RSS feeds in the right rail.