Text to 911 Service Uses SMS to Send an SOS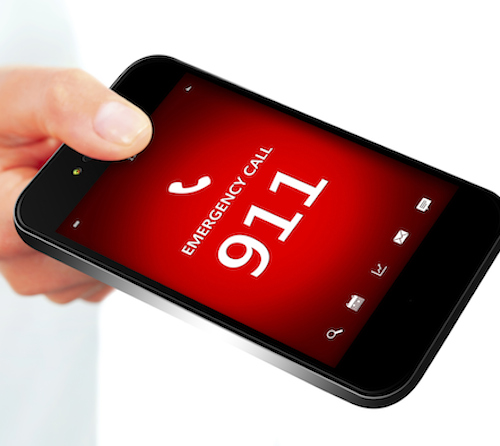 No one ever wants to have to call 911. But in a true emergency, it's comforting to know that emergency services providers are just a phone call away.
While calling 911 and talking to a dispatcher directly is still the best way to call for help in an emergency, some situations may call for a new approach that is already being implemented in three Michigan counties: Text to 911.
What is Text to 911?
Now live in Oakland, Lapeer and Lake Counties, Text to 911 is a flexible new alternative to get help when you need it most. This new method of alerting officials in an emergency situation can be particularly useful for the hearing impaired or those with language challenges. It is also a vital communication resource in domestic violence situations, home invasions or other circumstances where talking on the phone may be difficult, inadvisable or even impossible.
While this service is still being rolled out regionally on a county-by-county basis, Verizon has been at the forefront of Text to 911 implementation and testing initiatives nationally—ensuring that this technology is fully functional to support residents where it is operational.
How does Text to 911 work?
When residents text to 911, they are instantly connected with a dispatcher who is able to respond to them as they would in any other crisis situation. The dispatcher will utilize a Web browser to respond immediately and engage in a conversation as with any text message exchange.
Those texting 911 are encouraged to include their location and as much detail about the emergency as possible, but even a simple "Help" text will prompt a response to your location.
As Oakland County Sheriff Michael Bouchard explained to the Detroit Free Press, "We want to have the latest and best technology that will allow us to help people when they call or text 911, or make any contact to get help."
Committed to utilizing technology for social good, Text to 911 is a powerful solution that we are closely connected to. As Text to 911 is made available to more residents across the state, we want to ensure our network strength and reliability is put to best use for this critical service, at no additional cost to the counties involved.
As the Text to 911 service shows, texting isn't just a way to communicate with friends and family - it's a way to quickly and confidently connect with emergency services providers. It's not just a convenience, but quite literally a potential lifesaver.
For more Verizon Wireless news, subscribe via RSS feeds in the right rail.