Their loved ones suffered memory loss — so six middle school girls built them an app
Their loved ones suffered memory loss — so six middle school girls built them an app
Alzheimer's, dementia patients and caretakers can stay on track with a new tool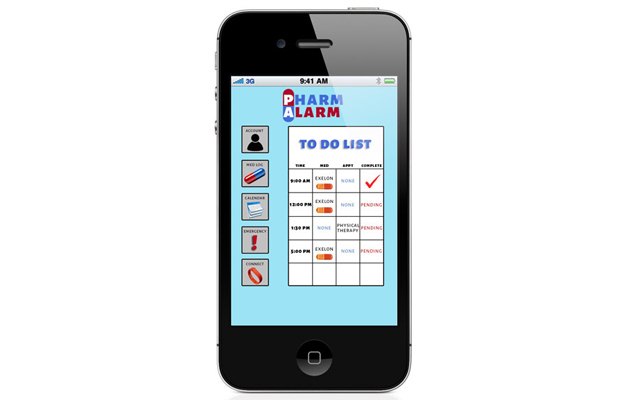 When Elli Tilford, a seventh grader at Meyzeek Middle School in Louisville, Kentucky, saw how much her mother was struggling to care for her grandfather who lived 500 miles away and suffered from dementia, she became determined to help.
"Is there any way we could help dementia patients take their medication?" the 13-year-old asked herself.
When she approached her friends with the notion, it turned out some of them were also dealing with a similar situation in their own families. The six girls from Meyzeek — Smrithi Balasubramanian, 12, Myuka Bhamidipadi, 13, Francesca Campisano, 13, Shreeya Julakanti, 13, and Mia Mercer, 13 — banded together and got to work.
They designed an app to help caretakers monitor whether patients suffering from Alzheimer's, dementia, and memory loss are taking their medicine and making it to their doctor appointments on time.
"There's a huge number of people in the United States who are affected by Alzheimer's and dementia," says Carrie Wilson, a sixth-grade science teacher at Meyzeek Middle School who served as the group's coach. An estimated 5.3 million Americans suffer from Alzheimer's per year — a figure that continues to grow annually, according to the Alzheimer's Association.
What emerged is Pharm Alarm, a mobile app that uses sound notifications to alert people with these neurological conditions when it is time to take medications or go to appointments.
How the app works
Once the patient has taken the designated medication, for example, she presses the "I have taken my pill" button and the alarm goes off. If a user doesn't take her medication in the designated window of time customized on the app, a relative or person from that patient's chosen contact list gets a notification on their own phone. The app also includes a pill log, calendar, and emergency section where users can contact their caregivers or medical help immediately.
Pharm Alarm was a national winner of the Verizon Innovative Learning app challenge this year, which honored the school with a $20,000 prize and allowed the group the opportunity to develop their concept into a functional app with the help of MIT coders. "I want it to be an actual thing, not just something we were able to do because of a prize," says Smrithi.
The all-girl group worked with Wilson as their coach, developing their idea during afterschool meeting sessions. "It was exciting to see their creative process. They are unusually altruistic for 13-year-old girls," says Wilson. "For them the point was never, 'We want to win,' until after it was all submitted. It was always about making the best product they could come up with that would help the most people."
Girl Power
For the Meyzeek team, assembling an all-girl app ideation team was another victory worth celebrating. While female college graduates earn more than half of all bachelor's degrees overall, they make up only 18 percent of the population of computer science majors, according to the National Girls Collaborative Project. "Usually girls get underestimated about whether they can be in coding," says Smrithi. "It was neat to be on a team with all girls."
"People didn't think we would be able to do this, six girls," Myuka says, regarding some of the flack they got from fellow students. "We were able to prove them wrong."
And while the attention and praise has been an exciting and unexpected surprise, the prospect of helping others using technology is somewhat of a newfound calling for the girls.
"I never saw myself as a coder," Smrithi says. "But after joining the challenge, it is something I am interested in as a career."
And in fact, they plan on taking Pharm Alarm much farther. With the help of Elli's mom, whose background is in nonprofit development, they are moving forward, updating Pharm Alarm, adding more features, fixing its bugs and, eventually, they hope to take the app to market.
"This is something we could do for the rest of our lives," Elli says. "I would love to start my own business or do something with this later in life."
If you have your own bright idea or personal story about how to change the world with a little help from technology, the Verizon Innovative Learning app challenge is open for submissions in August. You can submit your idea and if it's chosen, Verizon will help you turn it into an app.
Meribah Knight is a freelance journalist based in Nashville. Her writing has appeared in The New Yorker, The New York Times, Crain's Chicago Business, O, The Oprah Magazine, Chicago Magazine and The Chicago Reader.