#ThrowbackThursday: Waiting Anywhere Isn't What it Used to Be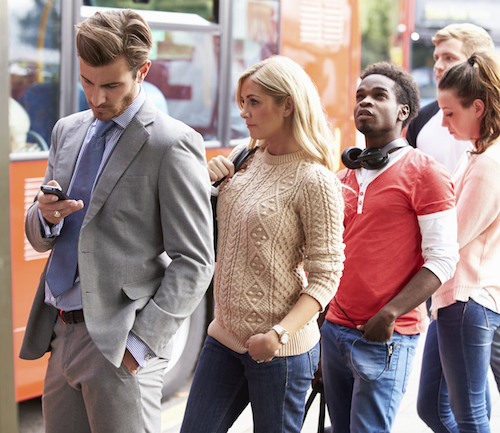 This is part of our #ThrowbackThursday series – with a focus on tech, of course!
Remember the time you forgot to take your beloved paperback to the car dealer while waiting on that 50,000-mile checkup and had only an oil-stained mechanic's magazine within reach to pass the time? Gone are those days! Here's our salute to #ThrowbackThursday for all the time you can spend productively now (as opposed to waaaaay back then).
We asked Indiana-based Verizon customers how they spend their time with their tablets and smartphones while waiting — anywhere. From shopping on a smartphone for the latest deals to listening to daily devotionals, your spare time now works for you thanks to mobile devices.
Here's what our Indiana Verizon #TBT crowd shared: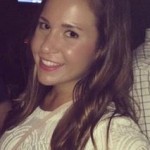 Kate Gombach, custom fit specialist in Women's/Salon Shoes at Nordstrom:
I obsessively check social media, so any time I'm in a waiting room or stuck in a long line, I'm on my phone seeing what other people are doing, or checking out posts on my favorite blogs. I love to Snapchat my friends and check Instagram out of boredom. As a fashion junkie, I follow a lot of boutiques and bloggers, so I often shop from Instagram posts and links. I also use a lot of stores' apps to check out the latest arrivals and shop. It's so much easier to online shop from my phone, since it's always right next to me, than to have to mess with my laptop. Plus, I never have to worry about a WiFi connection! I love to check Nordstrom's app before I go to the actual store because I can see what's available at that specific store's location before I even get there!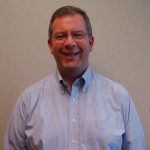 Michael A. Wilkins, of counsel at Broyles Kight and Ricafort and director of outreach and missions at Outlook Christian Church:
My phone and my tablet are my lifeline to home when I am on mission trips. I used to go a week or two without checking in with family or work. Now I can at least talk to the folks at home and put out fires at my "real job," even while I am serving in another country. We give Viber and Skype a good workout when one of us is serving abroad. And I love being able to lead devotions with worship music downloaded on my Verizon Droid Maxx or Kindle and played on a wireless speaker.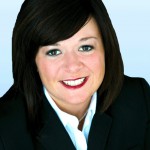 Kara Riggle, principal, Indiana Region/Colliers International:
I put 30,000 miles on my car per year. I'm always in the car driving and waiting to get to my next destination. MapQuest directions printed out for each destination is how I used to roll. These days, I can't imagine life without my maps app — and my charger. It beats having to update the navigation system in my car. And, Siri is a huge plus when responding to emails while in the car. The around me app helps me find places to eat and gas stations in the middle of nowhere. And my Google Maps app is always used to help me find the addresses I need to put into the maps app. And of course the weather app is a must. And when I finally reach my destination, I use the hot spot on my iPhone 5s to connect once I can use my laptop at the random places that I travel. I remember having to pull over, call my dad, ask him to get online and search for an address and wait for him to give me directions that I would write down so not to forget. Ugh ... it just sounds so unproductive.

Marc Allan, news manager at Butler University:
As anybody who knows me can tell you, I'm on my email ALL THE TIME. (I tell people: If you email me between 7 a.m. and 9 p.m. Monday-Thursday, there's a 99% chance you'll get a response within an hour. If you don't hear from me within two hours, assume I'm dead.) So there's a good chance that I'm checking and responding to my email when I'm on my iPhone 5. If not that, then I'm checking Facebook and Twitter or playing FreeCell. My favorite app is called Decibel 10th, which tells you the decibel level wherever you are. Turns out, it's a noisy world.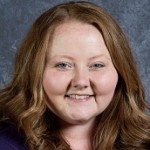 Abbey Cooper, third grade teacher at Indiana Math and Science Academy:
I am constantly taking pictures of what my students are engaged in and tweeting it immediately to our class Twitter for parents, teachers, administrators and others to see. I have used my smartphone for behavior management with an app called Class Dojo. Unlike the past where you have to write your name on the board, your teacher can now carry the "board" in her pocket and take away points from your name if you misbehave wherever you are. I also can reward students who are doing great things. I also have my email synced to my iPhone 5 so that if I am not at my computer and a parent emails me, I can respond within an hour. Lastly, my favorite and most used app this year is Level It Books. I can scan the barcodes on my books in our classroom library to get the reading levels and genres to keep our library organized and help students pick a good book for them. I could not be the teacher I am without my phone by my side!
Aren't you glad you now have better things to do on #ThrowbackThursday and every day with your mobile devices?
Watch for more #ThrowbackThursday posts and don't forget to share your TBT stories with me on Twitter at @VZWtrevor!
For more Verizon Wireless news, subscribe via RSS feeds in the right rail.